Slavs and the West on exhibit at JCB Library through Sept. 15
The John Carter Brown Library will observe the 300th anniversary of the founding of St. Petersburg with a new exhibition, Slavs and the West, 1500-1815. The exhibit, which is free and open to the public, will be on display through Sept. 15, 2003.
---
PROVIDENCE, R.I. –The John Carter Brown Library has mounted its first exhibition on the Russian exploration of America and the information exchange between the Americas and the Poles, Czechs and Slovaks. Titled Slavs and the West, 1500-1815, the exhibit will be on display in the library through Sept. 15, 2003.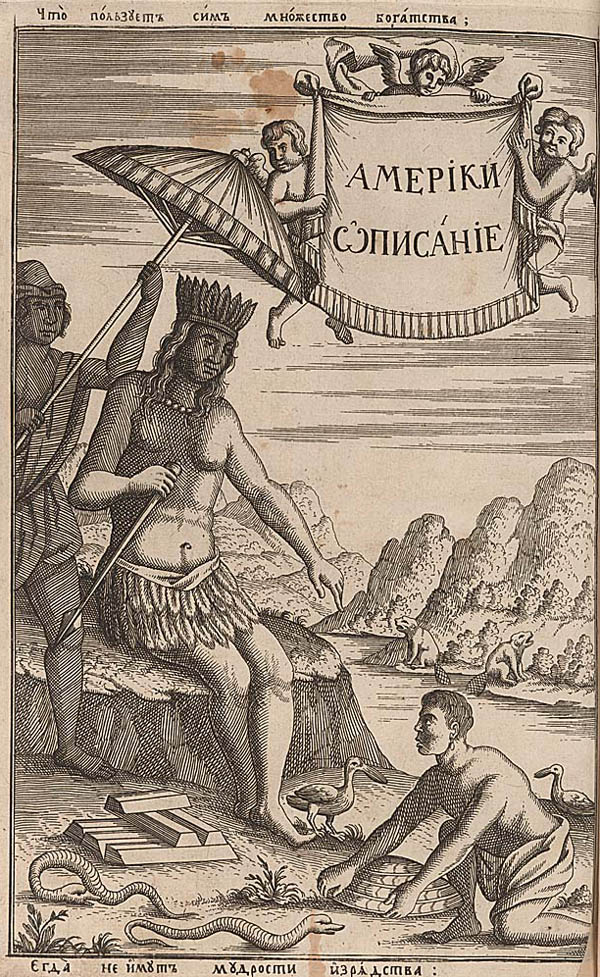 The exhibit, which is free and open to the public, was planned to coincide with the 300th anniversary of Peter the Great's founding of St. Petersburg as a "window to the West." Developed by Dennis C. Landis, the library's curator of European Books, the display encompasses several subjects:
Polish-American Exchange includes works by 16th-century Polish geographers and materials about Generals Arciszewski and Kosciusko;
Czech-American and Slovak-American Exchange presents examples of geographical writing, the transcontinental programs of Bohemian Jesuit missionaries and the study of Native Americans by Slovakian Protestants;
Europeans View Russia illustrates the assimilation of knowledge about the geography and culture of Russia and its borderlands;
Russians and America offers early 18th-century portrayals of America in Russian publications and Spanish colonial awareness of Russian expansion;
The Pursuit of Russia's Eastern Frontier describes – mostly through 18th-century maps and books – the Russian expansion into eastern Siberia, Kamchatka, the Bering Strait, the Aleutian Islands and northwestern America;
St. Petersburg: 300 Years (1703-2003) as a "window to the West" explores the city that symbolized Peter the Great's passion for European learning and technology. This section includes a 1753 view of the city and letters illustrating some of the numerous contacts the Providence firm of Brown & Ives had with Russia.
The John Carter Brown Library is an independently funded and administered institution for advanced research in the humanities, located at Brown University since 1901. The Library houses one of the world's outstanding collections of books, maps and manuscripts relating to the colonial period of the Americas, North and South, from 1492 to ca. 1825. It also offers fellowships, sponsors lectures and conferences, regularly mounts exhibitions for the public, and publishes catalogs, bibliographies, facsimiles and other works that interpret the Library's holdings. The library is open 8:30 a.m. to 5 p.m. Monday through Friday and 9 a.m. to noon Saturday. For more information, call (401) 863-2725 or visit www.JCBL.org.
######