Sept. 6 to Oct. 26, 2003
Bell Gallery to present Faculty Exhibition 2003
The David Winton Bell Gallery will present its tri-annual exhibition of works of art by members of the Brown faculty beginning Sept. 6 and continuing through Oct. 26, 2003. An opening reception for the artists is set for Friday, Sept. 5, at 5:30 p.m.; several of the artists will also discuss their work on Thursday, Oct. 17, from 5 to 7 p.m. All three events are free and open to the public.
---
PROVIDENCE, R.I. – Faculty from the departments of Visual Arts and Modern Culture and Media will show their latest work when the David Winton Bell Gallery presents Faculty Exhibition 2003 Sept. 6 through Oct. 26, 2003.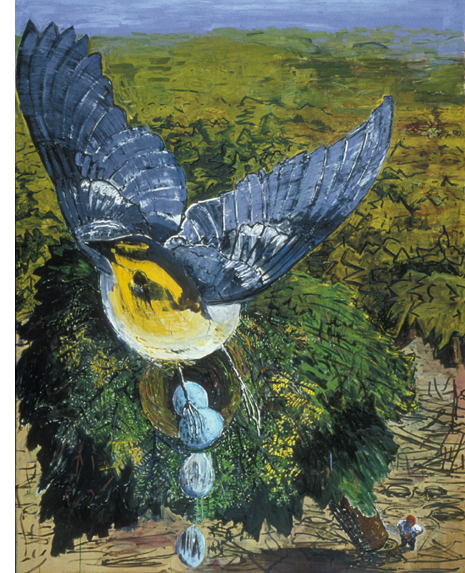 An opening reception for the artists has been scheduled for Friday, Sept. 5, at 5:30 p.m. in the Bell Gallery, located on the first floor of Brown's List Art Center. Several of the artists will also speak about their work in the gallery on Thursday, Oct. 16, from 5 to 7 p.m. in conjunction with Providence's monthly Gallery Night. The exhibition and its related events are all free and open to the public.
Editors: Photos of works from the show are available through the News Service.
The Faculty Exhibition is a tri-annual multimedia event showcasing recent works of faculty members and visiting instructors. This year's event will feature the work of Leslie Bostrom, Tony Cokes, Susan Doyle, Wendy Edwards, Walter Feldman, Richard Fishman, Kenneth Horii, Nina Katchadourian, Sarah Malakoff, Marlene Malik, Roger Mayer, Fraser Stables, Rachel Stevens, Daniel Stupar, Leslie Thornton and Judyth van Amringe. Their exhibited works present a wide range of individual aesthetics and approaches to media.
"Leslie Bostrom, Wendy Edwards and Susan Doyle are painters, yet their canvases could not be more different," said Vesela Sretenovic, the Bell Gallery curator. She describes Bostrom's painting – Alas, from the Bird Disaster series – as "an image of a bird, large in scale and full of vigor, that evokes issues surrounding animal rights and human interactions with animals." Edwards' painting (Untitled, from the Reticulations series) consists of intricate net-like patterns found in leaves, textile, ceramic tiles and architectural elements, creating lush abstract surfaces. Doyle's luminous surfaces (Sarcophagus) show the play of light and shadow cast over a human figure.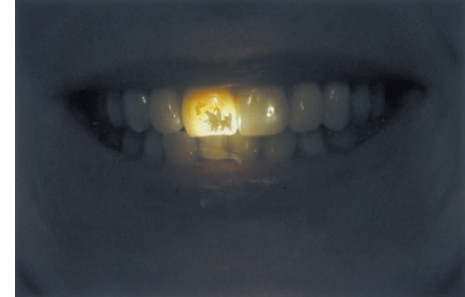 Marlene Malik, Fraser Stables and Leslie Thornton use video to tell stories: Malik of Cuban immigrants in Florida (Immigration, Exile, Refuge: Giving Home Meaning), Stables of a man about to hang himself (Terminal Portrait II), and Thornton of A Paradise Crushed. Nina Katchadourian and Tony Cokes present their work as video installations, departing from a specific narrative format to one in which sound and space become integral parts of the piece. Katchadourian's Endurance depicts the artist's mouth and teeth, with an image of the 1914 Shackelton shipwreck in the Antarctic projected on to them. Coke's Shrink presents the Manhattan skyline, as seen from a boat, with an overlaid text.
Kenneth Horii, Judyth van Amringe, Daniel Stupar, Roger Mayer and Richard Fishman worked in a variety of materials and forms for their sculptures. Horii's wall pieces in wood and ink (from the Biformitie series) are inspired by the stories of Jatakamala, an Indian version of Buddha's reincarnation. Van Amringe creates elegant, yet rough hewn ceramic plates and bowls. Stupar's The indifference is nearly complete consists of a fallen tree covered with red rubber; Mayer's I've heard enough is a small bronze piece that emits sound; and Fishman's elaborate Self-Portrait installation is comprised of an ancient, dying Agave tree and animal skulls, portraying perpetual cycles of life and death, as well as regeneration and change.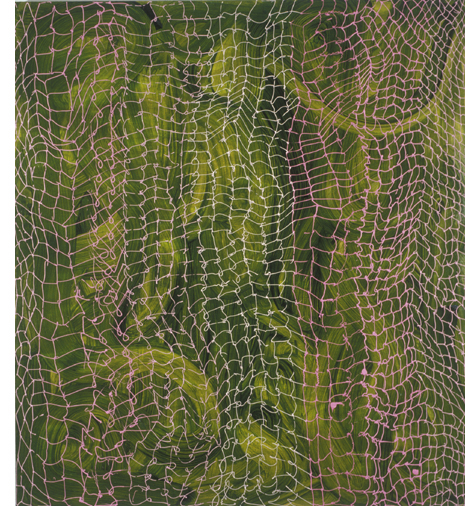 The exhibition will also feature prints and photographs. Walter Feldman's three-dimensional print Homage to Max Pechstein combines an image by Pechstein printed on Venetian blinds with text that honors the well-known German Expressionist. Sarah Malakoff's color photographs (from the series Untitled Interiors) capture psychologically charged home interiors that are at once familiar and strange to viewers. Lastly, Rachel Stevens's digital print Explosion in Khanaga, near Kabul, November 7, 2001 is a working sketch for a future public project that will commemorate the bombing of Kabul.
The David Winton Bell Gallery, located at 64 College St., is open 11 a.m. to 4 p.m. weekdays and 1 to 4 p.m. on Saturday and Sunday. For further information, call (401) 863-2932.
######
---
News Service Home | Top of File | e-Subscribe | Brown Home Page