242nd Opening Convocation
Biologist Kenneth Miller To Deliver 2005 Opening Convocation Address
Professor of Biology Kenneth R. Miller, known nationally for his support of evolution and the scientific method and for his opposition to creationism or intelligent design in public school science curricula, will deliver the keynote address at Brown University's 242nd Opening Convocation Tuesday, Sept. 6, 2005. The ceremony, in which Brown President Ruth J. Simmons will officially open the 2005-06 academic year, begins at noon on The College Green. The text of Miller's address is available online.
---
PROVIDENCE, R.I. — President Ruth J. Simmons will officially open the 2005-06 academic year during Brown University's 242nd Opening Convocation, scheduled for noon Tuesday, Sept. 6, 2005, on The College Green. (Rain site for the ceremony is the Pizzitola Memorial Sports Center.)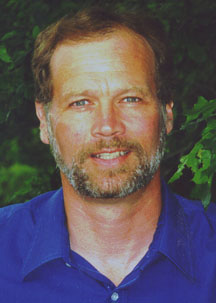 Incoming students – 1,442 undergraduates, 471 graduate students, 72 medical students, 143 transfer students, and 10 resumed undergraduate education students – will begin their academic careers at Brown with the ceremonial entry to campus through the Van Wickle Gates, accompanied by bagpipes, brass and choral ensembles.
Kenneth R. Miller, professor of biology, will deliver the Opening Convocation address titled "Welcome to Trade School – Labor, Love and Learning at Brown." Miller, a 1970 graduate of Brown, is a cell biologist and chair of the education committee of the American Society for Cell Biology. He serves as a life sciences advisor for the PBS program NewsHour and is well known for his articulate public defense of evolution and for his efforts to prevent creationism or "intelligent design" from being taught as science. His book, Finding Darwin's God: A Scientist's Search for Common Ground Between God and Evolution, addresses the scientific status of evolutionary theory and its relationship to religious views of nature.
Miller's research on cell membrane structure and function has led to more than 50 scientific papers and reviews in leading journals. He is coauthor of three biology textbooks used by millions of students nationwide, including the high school text Biology. He has received five major teaching awards, and in 2005 he was presented with the Presidential Citation of the American Institute for Biological Sciences for distinguished contributions to the field.
The Class of 2009
Members of the undergraduate Class of 2009 faced the stiffest competition ever for admission to the University. A total of 16,911 candidates applied; 2,561 – about 15 percent – were accepted, yielding a matriculating class of 1,442. Other statistics include:
Gender: 704 men (49%) and 738 women (51%);
High schools: public (56%); private (33%); parochial (8%); unknown/other (3%);
Academic interests: engineering (9%); humanities (25%); math/science (34%); social sciences (20%); undecided (11%);
Geographic distribution: New England (22%); New York (14%); California (12%); international (9%);
Financial aid: 39 percent of the students in the Class of 2009 receive University scholarship aid;
States and countries: The Class of 2009 represents 48 U.S. states and 43 countries. The top five foreign countries are Canada, Singapore, China/Hong Kong, India, and the United Kingdom;
Degrees sought: Bachelor of Arts (68%); Bachelor of Science (25%).
######
---
News Service Home | Top of File | e-Subscribe | Brown Home Page