Materia Oscura/Dark Matter
Bell Gallery Presents the Photography of Kerry Stuart Coppin
Kerry Stuart Coppin's images of the trans-Atlantic black experience will be on display at the Bell Gallery through October. Coppin, who joined the Brown faculty this fall, has gathered images since 1990 for the exhibit Kerry Stuart Coppin: Materia Oscura/Dark Matter.
---
PROVIDENCE, R.I. — The David Winton Bell Gallery, Brown University, will show Kerry Stuart Coppin: Materia Oscura/Dark Matter from Sept. 10 through Oct. 30, 2005. An opening reception will be held Friday, Sept. 9, from 5:30 to 7:30 p.m.
The exhibition provides a brief introduction to the work of Kerry Stuart Coppin, who joined the Brown faculty in the Department of Visual Art this fall. The extended series that Coppin has brought together under the title Materia Oscura/Dark Matter, dating from 1990 to 2005, portrays Africans and African descendents and their environments – the architecture of their homes, the streets they inhabit and the landscapes that surround them. Through these images, Coppin presents a trans-Atlantic black African identity encompassing the Americas, the Caribbean and West Africa.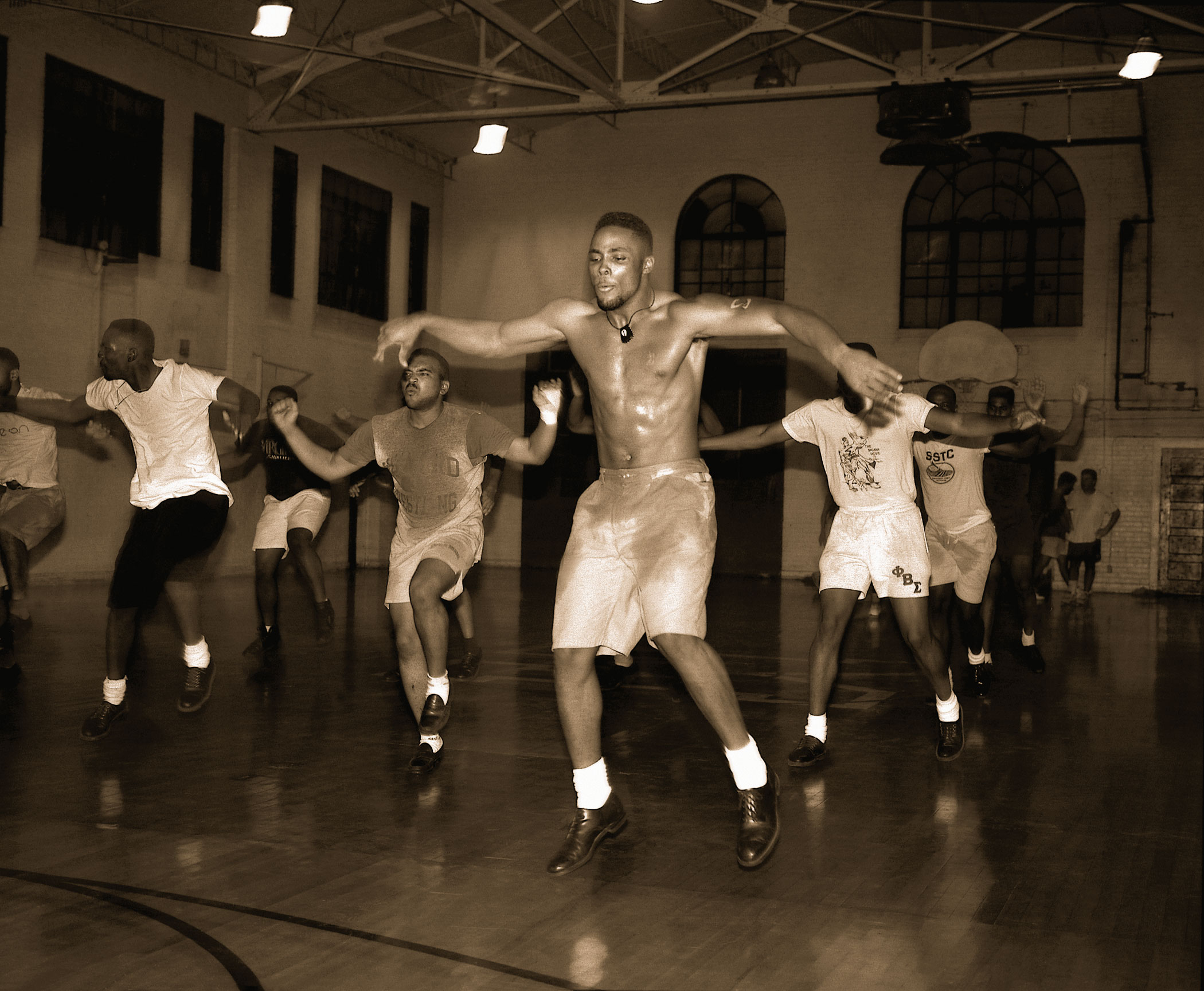 ---
---
Coppin has photographed black communities in the United States, Senegal, Cuba, Barbados, Brazil, and most recently in Egypt. In the United States, he has photographed in Chicago, Miami and rural Kansas, where he recognized a black experience "as significant in number, as diverse and complex as those in major cities." In Dakar and other urban areas of Senegal, he concentrated on the daily life of urban people – merchants selling newspapers, cigarettes, fish; children playing; sports fans in defiant celebration. He offers an alternative view of the black African experience that contrasts with the images we most often associate with this region: people in tribal communities or victims of famine, draught, war, AIDS or ethnic genocide.
Coppin says he works in a "documentary style," digitally altering images as necessary to clarify his point of view or improve the formal composition. He points out that this is not unique to contemporary photography; Walker Evans and W. Eugene Smith also altered images. He creates handsome images, with a strong sense of formal composition and exquisite print quality.

---
---
His resume includes more than 150 exhibitions at venues including the Center for Documentary Study, Duke University; Art Institute of Chicago; Brooklyn Museum of Art; Houston Center for Photography; California Museum of Photography; Aldrich Museum of Contemporary Art in Ridgefield, Conn.; and the Museum of Contemporary Photography at Columbia College in Chicago. His photographs are in the collections of the African-American Museum, Philadelphia; Asociacion Cultural Yoruba de Cuba, Havana; Bibliothèque Nationale de France, Paris; Brooklyn Museum of Art; National Museum of American Art, Smithsonian Institution; and the West African Research Center in Dakar, Senegal, among others.
Coppin received a B.F.A. from the Rochester Institute of Technology and an M.F.A. at the Rhode Island School of Design, studying with Aaron Siskind and Harry Callahan. Prior to coming to Brown, he taught at the University of Miami; Kansas State University; Rochester Institute of Technology; and Columbia College in Chicago.
The David Winton Bell Gallery, located on the first floor of List Art Center, 64 College St., is open from 11 a.m. to 4 p.m. Monday through Friday and 1 to 4 p.m. Saturday and Sunday. For more information, call (401) 863-2932.
######
---
News Service Home | Top of File | e-Subscribe | Brown Home Page