Arts and humanities departments welcome 13 new faculty for 2005-06
Thirteen new members of the regular faculty are beginning work in arts and humanities at Brown this fall: Ralph Rodriguez in American Civilization; Susan Alcock and Eustratios Papaioannou in Classics; Suzanne Stewart-Steinberg in Comparative Literature and Italian Studies; Yang Wang in East Asian Studies; Michael Steinberg in History and Music; Caroline Castiglione in Italian Studies; Arkady Belozovsky in Language Studies (ASL); Mark Tribe in Modern Culture and Media; Richard Heck, Joshua Schechter, and Douglas Kutach in Philosophy; and Kerry Coppin in Visual Arts.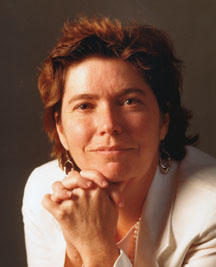 ---
---
It's a common misperception that classics is mostly about the languages of antiquity.
"I have to fight against that all the time," said Susan Alcock, who will begin her work at Brown January 2006 as professor of classics and inaugural director of the new Institute for Archaeology and the Ancient World. "Classics is really the original multidisciplinary topic. Apart from philology and literary studies, it covers art history, anthropology, field archaeology, museum studies and other areas to boot. You're studying the entire culture and the lives of real people in addition to their literary production."
In her own archaeological work, those "other areas as well" may include satellite imaging and aerial photography – anything to help develop a geographically broad-based understanding of an ancient culture and the behavior and movement of people who lived within it.
Alcock is beginning to work on the archaeology of Armenia and will be in the field for most of September 2005. Why Armenia? "We did wonder at first what Yerevan had to do with Athens, but Armenia was a critical point of contact between cultures of the Mediterranean – that nice Roman lake – and the Near East," she said. "It lies between the Caspian Sea and the Black Sea – just beyond where you'd expect to find Roman inscriptions."
She and her husband/collaborator John Cherry will study the Vorotan River, a route of trade and communication that runs north from Iran through Armenia. Their approach begins with field survey, walking the region and recording remains – foundations, potsherds, stone tools, whatever they find. It's a technique that works well in the Mediterranean, but they will be among the first to use it in the Caucasus.
"You do see things in cities and villages, but most of what we're looking for is in the countryside," Alcock said. "We'll walk through olive groves and vineyards and croplands and we'll find artifacts. That's why we need to go in late summer: We have to wait for the harvest before we can walk the fields."
In January, Alcock will teach a course in "landscape archaeology" – her specialty, an approach that emphasizes regions rather than individual sites. But her main work will be to build a new multidisciplinary Institute for all faculty who use archaeology as a fundamental tool of inquiry. That would include faculty from Classics, Egyptology and Ancient Western Asia, History of Art and Architecture, Anthropology, Religious Studies, Judaic Studies and, she hopes, many more fields at Brown.
"Looking at Brown from the University of Michigan, there was something about the scale of the place – intimate enough to talk with people from many different disciplines," she said. "But the principal attraction is the Institute for Archaeology and the Ancient World. That's a once-in-a-lifetime chance to build and guide something that will be internationally important to classical archaeology." Her training (B.A, summa cum laude, Yale; M.A. and Ph.D. in Classics, Cambridge) and her broad-spectrum approach to the field make her eager to start.
"[Professor Alcock] will be called upon to build productive and dynamic relations with the archaeological community at Brown and connect this work to that of scholars both within the United States and internationally," said Provost Robert J. Zimmer in an e-mail announcing Alcock's appointment. "The members of the search committee were fully convinced, as am I, that we have found a dynamic scholar who is perfectly suited and prepared to take on this challenge."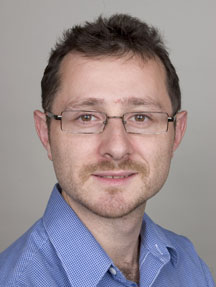 ---
---
Arkady Belozovsky arrived at Brown this fall to become the University's first full-time lecturer in American Sign Language (ASL). His arrival is the cornerstone of a new commitment by the University to provide enhanced support for ASL instruction and to maintain it as a true second-language program.
Born and raised in Ukraine, Belozovsky is the third Deaf generation of his family. He has facility in American, Russian and Japanese sign languages and in Gestuno, an international sign language standardized in 1973. He has tutored and taught ASL for more than 10 years.
Belozovsky is a graduate of the Rochester Institute of Technology (B.S., travel management and international business, 1997; M.S., linguistic and interactive multimedia development, 1999). He comes to Brown from the University of New Hampshire–Manchester, where he was assistant director and senior lecturer in the Sign Language Interpretation (SLI) Program. In addition to teaching ASL, he coordinated interpreting services for the campus, supported the Deaf Studies Lecture Series, hired and trained ASL tutors, and oversaw a variety of silent gatherings in Manchester. His course offerings have included "Sociocultural Perspectives on the Deaf Community" and "Deaf and Hearing Cultural Dynamics."
Beyond his academic experience, Belozovsky has made presentations to deaf advocacy groups in the United States, France, Japan, Russia and Ukraine. He speaks frequently about the experience of Deaf immigrants, particularly for immigrants from Russia and Ukraine in the post-Soviet era.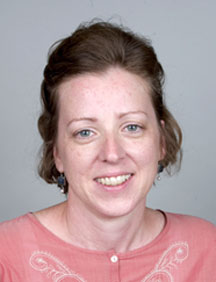 ---
---
How have politically marginalized individuals challenged systems of power that have in theory left them without a voice?
Caroline Castiglione sought to answer this question by approaching it from the vast array of sources available to historians of Italy. Focusing on the countryside around Rome, Castiglione explored the problem as a graduate student at Harvard, using resources then available in noble archives. While an assistant professor at the University of Texas, the opening of new communal archives in Italy allowed her to see the problem from the villagers' point of view.
In Patrons and Adversaries: Nobles and Villagers in Italian Politics, 1640-1760 (Oxford, 2005), Castiglione explained how villagers in central Italy defended their rights (and attempted to expand them) through literate practices she calls "adversarial literacy." Villagers, she argues, "cobbled these literate practices together from their mastery of their constitutions, from debating in the village assembly, from dragging their feet in the payment of dues and dragging their lords into papal courts." In its later manifestations, adversarial literacy involved villagers writing and interpreting sources for themselves in order to challenge the monopoly on text-making claimed by ruling elites in Rome.
"Although in our contemporary world some believe it is possible to build states from above, European history underscores the importance of ordinary people in shaping the kinds of polities that emerged in the pre-modern world," Castiglione said. "Historians of the early modern period [1500-1800] now emphasize the extent to which state-building was a gradual and negotiated process." It was not, she emphasizes, always a pleasant process: At the level of the village, she admits, "politics was not for the faint of heart."
In the classroom as in her research on Italian women, Castiglione continues her longstanding interest in the way writing shapes lives. "I think whoever wants to teach well has to teach twice – we teach the students in front of us, and we anticipate the people they might become. I have found that a focus on writing is an effective way to mediate between the present students and their future selves. It's an archival insight that has helped me in the classroom."
– Tracie Sweeney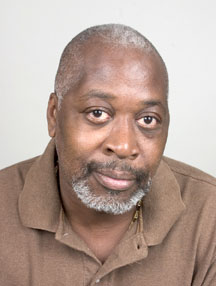 ---
---
Kerry Stuart Coppin and his work came to Brown at roughly the same time – he to begin teaching in visual art; his work to be installed at The David Winton Bell Gallery. (The Bell Gallery will show Kerry Stuart Coppin: Materia Oscura/Dark Matter through Oct. 30, 2005.)
Coppin, a graduate of Rochester Institute of Technology (B.F.A., 1975, photographic illustration), earned his M.F.A. in photography at the Rhode Island School of Design in 1977. For nearly three decades, he has succeeded in parallel careers as a prolific photographer and a university professor.
Photographing mostly in Cuba and Africa, he has recorded the daily street life of Africans, documenting and exploring cultural life, customs and the community experience with an emphasis on social and political narrative. His list of one- and two-person exhibitions totals almost 60, with nearly 150 group and juried exhibitions. His work is in the permanent collections of the Art Institute of Chicago, the African American Museum in Philadelphia, the Brooklyn Museum of Art, and the Museum of Contemporary Photography.
He brings substantial professional experience to his academic work in critical theory, art history and photography. He has taught at Columbia College Chicago, the University of Maryland–College Park, Rochester Institute of Technology, Kansas State University and the University of Miami. In addition to his work as assistant professor of photography/digital photography, Coppin has been an affiliated faculty member in Africana studies and interdisciplinary studies in the College of Arts and Sciences and the University of Miami.
Coppin has served on the National Board of Directors of the Society for Photographic Education since 2001 and has curated more than 16 exhibitions, including Africa / A Harvest of Quiet Eyes earlier this year.
"Through photography, I attempt to not only interpret and record my experience," Coppin has said, "but also to participate in an ongoing debate about the fate and shape of the Black cultural experience."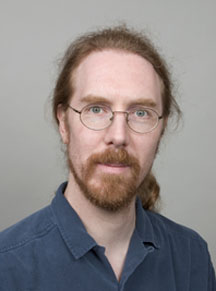 ---
---
Richard Heck arrived for his freshman year at Duke University assuming that his future lay in mathematics, one of his big interests in high school. He did, in fact, earn his bachelor's in mathematics, but by then he was headed in an unexpected direction: philosophy. He spent two years at Oxford (B.Phil., 1987) and earned his Ph.D. in philosophy at the Massachusetts Institute of Technology in 1991.
"Mathematics just didn't grab my interest in college; I was asking different questions," Heck said. "Some of my mathematics teachers told me to go and talk to the philosophers, so I did. I found an openness that allowed for intellectual creativity. Lots of people find that creative outlet in mathematics; I never did."
It's ironic, perhaps, that someone who had experienced mathematics' potential for precision and certitude should end up teaching a course in "vagueness," but it only seems so.
"Actually, vagueness is a fairly hot topic among philosophers," Heck said. "It's organized around the paradox of the heap: If you have a heap of sand and take away one grain, you still have a heap. But ultimately, grain-by-grain, the heap will be gone. Is there a last grain? Is there a way to understand what we mean by a heap without the concept of a critical cutoff point?"
That kind of speculation can make philosphy seem intuitively simple to outsiders. "People don't expect philosophy to be as technical as it really is; they are surprised by the mathematical analysis that needs to be done," Heck said. "Philosophy can be very frustrating for students because no one really has the answers. With regard to the heap, the first 23 things you think to say about the problem really don't work. The real issue in the paradox is not about heaps or grains, but about what makes language meaningful."
Heck comes to Brown from Harvard, where he began his academic career in 1991. He is one of four philosophy faculty hired this year into a department that has about a dozen regular faculty. Brown's philosophy department is known internationally for its strength in epistemology and philosophy of the mind, Heck said. He is impressed at the University's commitment to broadening the department's reputation in other specialties.
He is also looking forward to teaching. Philosophy students tend to be the cream of the crop, he said, and his free-flowing teaching style gives him freedom to interact fully with students who are engaged in the material.
"Philosophy is not normally available to students in high school; students have to discover it in college and choose it for themselves," Heck said. "Students often come to philosophy from other areas, as I did from mathematics. In my experience here in Cambridge, I'd say Harvard students actually are as good as people think they are – but philosophy students are even better."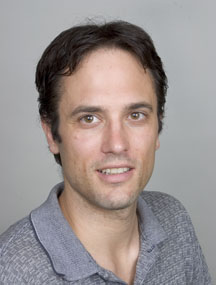 ---
---
They do tend to stand out in a CV.
There, near a paper on "Non-relativistic Quantum Mechanics on a Kaluza-Klein Manifold" and a presentation on "Gauge Theory and Geometrization of Physics," are articles and talks on time travel. They seem more like science fiction than philosophy, but for Douglas Kutach, newly appointed assistant professor of philosophy, these considerations of time travel serve an important purpose.
"They actually tie in with what I consider to be the core of my recent work: entropy, causation and counterfactuals," Kutach said. "People have a very strong intuition about the openness of the future and the fixity of the past, and that has generated a variety of puzzles about time travel paradoxes." There must be an immutable law of nature that prevents travel backward in time, the conventional wisdom goes – something to prevent people from tinkering with history.
Kutach isn't so sure. "There's no deep sense in which the past is any different from the future as far as our ability to toy around with it," Kutach said. "Time travel is more about physical possibility and whether a time traveler would be able to do or not do certain things. A better way to think about it is to ask whether it is possible to have a contradictory state of affairs."
Counterfactuals have more to do with the way we think and may be more to the point, but the issues they raise are closely related to time travel. "Counterfactual conditional statements propose alternative possible histories – like what would Reconstruction have been like if Lincoln had not been shot," Kutach said. "These are statements that are literally contrary to fact, that are not real, and yet we use them all the time in all sorts of reasoning. Why do we use counterfactuals? Why are they valuable? What is their logic?"
Kutach came to philosophy by way of physics. He earned bachelor's degrees in both areas at Texas A&M (B.S., physics, 1990; B.A., philosophy, 1990) and stayed on for a masters in philosophy, which he received in 1992. He earned his Ph.D. in philosophy from Rutgers in 2001.
As a philosopher, his areas of specialization have to do with the physical sciences – the philosophy of physics, the philosophy of science, metaphysics, logic.
Kutach comes to Brown from Texas Tech, where he has taught since 2002. He is eager to begin his work at Brown not just because he knows and respects the Philosophy Department, but because future colleagues beyond philosophy have taken an interest in his work.
"The problems I'm working on now are fairly close to theoretical physics. I'm interested in cosmology and fundamental theoretical physics, although I'm a little scared by the string theorists. The whole philosophy of physics field is trying to understand them," Kutach said in late summer. "But I've gotten wonderful notes from a couple of them. I've never gotten as warm a welcome from physics people as I have at Brown. The mathematicians as well. I'm really looking forward to arriving in Providence."
---
---
After undergraduate studies in Greek philology (B.A. 1995, Kapodistrian University of Athens) and a diploma in Byzantine music (1966, Conservatory of Argyroupolis, Athens), Eustratios (Stratis) Papaioannou earned his Ph.D. in Byzantine studies at the University of Vienna in 2000. He will arrive at Brown in January 2006 from The Catholic University of America, where he has taught classical and later Greek literature and palaeography since 2000 in the Department of Greek and Latin.
Papaioannou has been awarded fellowships by Harvard Unversity, Dumbarton Oaks, the Centre for Advanced Study of the Norwegian Academy of Science and Letters, and the Humboldt Foundation (Free University, Berlin). He works on late antique and medieval Greek literature and culture and has published articles on Byzantine concepts of self and gender, visual and literary aesthetics, history of philosophy, and theories of friendship.
Papaioannou has written recently about autobiography and rhetorical theory in premodern Greek literature. He is also preparing a critical edition of the letters of Michael Psellos (11th century, Constantinople) for the Teubner Series, as well as a translation of an anthology of Psello's letters and other works for the University of Notre Dame Press. The writings of Michael Psellos were the basis for his doctoral dissertation.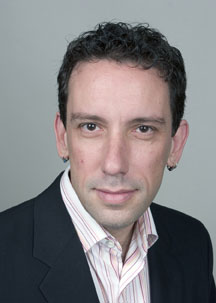 ---
---
Ralph Rodriguez's route to American Civilization at Brown was not a matter of getting from Point A to Point B. There was German at the Goethe Institute in Mannheim. Spanish at the University of Guadalajara. A Ph.D. in English (University of Texas–Austin, 1997). And there was – still is – a deep scholarly interest in Chicana/o detective novels.
He also took time away – four years after high school – to figure out what he was going to do. He played a lot of guitar, waited tables, bartended and read heavily. By the time he was ready for college, Rodriguez knew he would continue to a Ph.D. and that it would be in literature.
Ideas fascinated him, including one for a comparative study of East Germany and Mexico. "I was into leftist politics, and in my mind there was going to be all this great stuff coming out of the former East Germany once the Wall came down," Rodriguez said. "I wondered how leftist politics might shift there and how it might relate to post-revolutionary Mexico."
The idea took him to Mannheim, although the comparison did not take him very far. It was, he said, the early idea of a callow undergraduate. But that's not the point. "It's not the ideas," he said, "it's the energy behind those ideas that you remember."
His decision to earn his Ph.D. in English at the University of Texas brought him closer to Chicana/o literature and culture. "I saw shifts between the nationalist period of Chicana/o culture – the 1960s and '70s – to what I describe as the post-nationalist period of the mid-1980s on." That shift involved broader social changes – feminism, sexuality, homosexuality, gender. Rodriguez saw Chicana/o literature as a portal to understanding the process of change within Chicana/o culture.
"Chicana/o detective novels were a minor chapter in my thesis, because in the early years there simply weren't enough of them," Rodriguez said. "But by the mid-1990s, there were dozens. And it's not just the novels, but the criticism and the interplay of epistemology and ontology. In the detective novel, 'How do I know what I know?' almost always overlaps with 'Who am I?' as the detective tracks the criminal. Certainly, detective novels are not completely representative of Chicanas and Chicanos in the United States, but it would be a mistake to say that one cannot look at these novels as a record of how Chicanas and Chicanos were registering social changes and heterogeneous identity formations during that period."
That minor chapter and Rodriguez's further explorations of the genre and Chicana/o culture are the focus of his first book, Brown Gumshoes: Detective Fiction and the Search for Chicana/o Identity, due out in November from the University of Texas Press. He is currently working on a book on Latina/o intellectuals and the media.
Through appointments at UT–Austin, Oregon State, and Penn State, Rodriguez has been a prolific writer about literature, film, criticism and culture. More recently, he has added journalism to his writing in order to speak to a broader audience. But it is the classroom that is emerging as the intellectual center for all his activities.
"I could imagine a situation in which I worked as a writer and wouldn't need to be affiliated with a university in order to do my projects. But I don't know that I could envision my day-to-day life like that," he said. "There are times when I come out of an intense seminar and feel completely wiped out. But by the next morning, those ideas are still there. When I get back to the chapter or essay I'm working on, I'm inspired by what I've taken from the classroom – even the ideas that may be tangential. I love the classroom."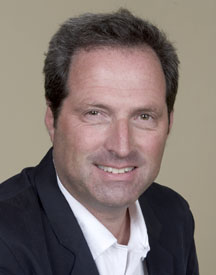 ---
---
Michael Steinberg, inaugural director of the Cogut Humanities Center, speaks with great excitement about plans for renovating Pembroke Hall – "performance space, exhibition space, offices, seminar rooms, a very hospitable and energizing place to be."
He is even more passionate about the Cogut Center's potential for sparking experimentation and new perspectives throughout the humanities and across other disciplines.
Steinberg's own academic career has ranged across disciplinary lines. He was trained as a historian, specializing in modern European cultural and intellectual history. At Cornell, he was also involved in German and Jewish studies, comparative literature, feminist, gender and sexuality studies, and especially music, a lifelong avocation and an academic interest.
His interests in music and European cultural and intellectual history came together in his doctoral thesis at the University of Chicago. His subject was the Salzburg Festival.
"The festival was founded in 1920 after the First World War. The Austrian Empire had collapsed, and Austria was reduced to a small republic," he said. "Salzburg was a different kind of festival, a much more collective idea. It did not celebrate the work of a single composer as Bayreuth did for Wagner. Instead, it tried to define what Austria was, tried to show the postwar world that Austrian and German culture was still viable and could be expressed in ways that were not about military power or political strength."
The Salzburg approach – consciously placing music within wider historical, political and cultural dimensions – made the study of both music and history a more rewarding experience.
The interplay with other academic disciplines has also helped open new areas of interest within music itself. "The academic field of music has changed a lot in recent years, and that has made my professional life much more interesting and rewarding," Steinberg said. "When I was an undergraduate, academic music was very formalistic, very restricted to formal analysis. It has opened up marvelously to include, among other things, what I call the cultural history of music." Steinberg maps out this approach in his recent book, Listening to Reason: Culture, Subjectivity, and 19th-Century Music (Princeton, 2004).
Steinberg intends to use opera – a naturally multidisciplinary art form – as one way to engage faculty and students from across the humanities. "Music, literature, history, theater arts, dance, visual arts, Modern Culture and Media, education – I've spoken with people from all those areas about a program in opera studies, and I've found a lot of interest."
Toward that end, he is arranging an extended visit in February for Pamela Rosenberg, outgoing general manager of the San Francisco Opera. Rosenberg, who will take over as administrative director of the Berlin Philharmonic next fall, "is interested in conversations with a variety of scholars as she prepares to return to Germany," Steinberg said. "She is also interested in helping us develop what would be the first academic program anywhere in opera studies."
But opera studies is only one part of the Cogut Center's emerging program. There will an ambitious and varied schedule of events this year, addressing the humanities and the sciences, architecture and the humanities, and religion and secularity in contemporary culture.
This year, Steinberg will teach seminars related to two of his current research areas: German Jewish cultural and intellectual history (a fall seminar, "Hannah Arendt and her World") and the cultural history of music (a spring seminar on Richard Wagner).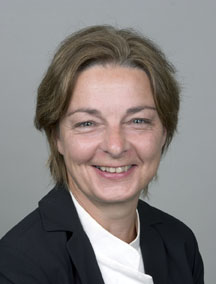 ---
---
You'll find the newest member of Brown's Italian studies faculty in a large house on the corner of Hope and Waterman. But don't go looking for her on the second floor, where the Italian folks are.
"I'm actually sitting in the German Department down here on the first floor," said Suzanne Stewart-Steinberg. "It's a really great office."
Stewart-Steinberg would be perfectly at home anywhere in the building. Born and raised in Munich, she grew up speaking German. When she was 11, her family moved to Italy, where Italian became her second language. "English is my third language," she said, "but I grew up trilingually, speaking all three." She is also proficient in French and Latin, can read Spanish, and has some familiarity with Russian and Hebrew.
Her educational background, however, was in the social sciences. She first set foot in the United States on her way to graduate school at Yale, where she earned degrees in political science (M.Phil., 1980; Ph.D., 1990). But political science per se never captured her whole interest. Her approach emphasized the study of nations through the arts and literatures they produced.
"While I was at Yale, half of my coursework was in literature – in fact, I wrote a dissertation on politics and literature, so I was already stepping out into comparative literature," she said. But she continued in Italian, German and political science. She moved to Cornell in 1986, where she taught Italian, earned a master's degree in German, and served as a postdoctoral Mellon Fellow in the government department.
"For a number of years, my strongest interest has been in the late 19th and early 20th centuries. That's now what I do in German, in comparative literature and in Italian studies – cultural history and literature from about 1860 to 1930 or so," she said. "It's actually a period that has been passed by in Italian studies. American academics tend to focus more on medieval and Renaissance Italy, and modern Italian film, of course."
Understanding that period of Italian history leads directly to opera, a professional and personal interest she shares with her husband Michael Steinberg. "Michael and I teach a course in opera history, politics and gender," she said. "We use opera to talk about problems of nation building in Italy and Germany." She and Michael plan to offer that course at Brown next year.
This year, Stewart-Steinberg will be teaching two courses in Italian studies and two in comparative literature. For Italian studies, she will offer a course in the Holocaust this fall and one on representations of fascism in Italian film in the spring. In comparative literature this fall, she will lead a graduate seminary in masochism, the subject of one of her books. In the spring, she will offer a seminar on Freud.
What did she find most attractive about coming to Brown? "Brown is well known for comparative literature – very much so – and it has a strong reputation in Italian studies," Stewart-Steinberg said. "But most of all, Brown is known for its students. At Cornell, my sense was that the graduate students who came from Brown were outstanding. I'm looking forward to meeting some of them here."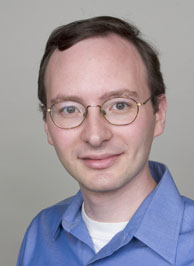 ---
---
It happens in any discipline: A researcher sets out to refute a proposition, gathers facts, marshals arguments ... and discovers that the original proposition is correct.
Joshua Schechter, who will join the faculty this fall as assistant professor of philosophy, is interested in a priori knowledge – the kind of knowledge that flows from logic, mathematics or moral truth rather than from direct sensory experience of the physical world. He is particularly interested in logic.
"One important thing you need to explain is how we got logic right, how we can be reliable about logic, how we can end up with true logical beliefs," Schechter said. "The stock example I use is the statement, 'Every walrus is a walrus.' How could anyone possibly get that wrong? But we don't go out and examine walruses."
One explanation for how we got it right is that the ability to use logical inference conferred a significant survival advantage on our human ancestors. Evolution – natural selection – favored individuals who could rely on logic.
"I thought initially that this was an obviously mistaken view and was a strange place to look for an explanation of our reliability about logic," Schechter said. "I began gathering arguments against that theory, but I soon discovered that those arguments were not as strong as I had thought they were. I had very good replies."
Schechter made specific new suggestions about how logical reasoning could convey an evolutionary advantage and defended what he originally thought was a mistaken view against several pressing objections. That work became an important element in his doctoral thesis, Two Challenges to the Objectivity of Logic, a defense of the claim that logic is objective.
Schechter has taught logic and the philosophy of mathematics at New York University, where he did his doctoral work. (He earned his A.B. in mathematics at Princeton in 1998.) Teaching philosophy, he said, was another surprise. He loved doing philosophy – the careful reasoning, the well-constructed arguments, the clarity of philosophical discourse and writing – but thought he might not like teaching. He was wrong about that.
"One of the great things about philosophy is that there is an emphasis on discussion, on honing your arguments," he said. "It is the same in the classroom. The goal is to demonstrate how philosophy is done, and one of the best ways of doing that is to have good, productive discussions rather than lectures. The material lends itself well to a discussion format."
Students often find that writing philosophical papers is a different art, with its unique demands for clear and explicit statements. "The old high school English teacher's dictum of never using the same word twice just doesn't hold true in philosophy," Schechter said. "Even if you use very close synonyms, you may end up with subtle changes in meaning and be less rigorous. That comes as a surprise to many students, but once they figure out how to do it, they enjoy the course even when they thought they wouldn't. That can be wonderful to see."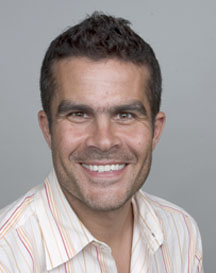 ---
---
Mark Tribe received his A.B., magna cum laude, from Brown in 1990, with academic honors in the visual arts. Four years later, he earned his M.F.A. at the University of California–San Diego, where his duties included leading sections of an undergraduate course, Introduction to Computing in the Arts.
In 1996, Tribe founded Rhizome.org, an Internet platform designed to serve the global new-media arts community. In addition to offering Web-hosting services, Rhizome publishes a weekly newsletter, supports a variety of online discussions, maintains an online archive of art and a text database with more than 2,500 articles about art in new media, and offers information about jobs, grants, residencies, calls for work, and calendar items. Rhizome presents online shows of new work and even functions as an online patron of sorts, supporting the creation of innovative new media art by funding panel-awarded commissions to artists.
Tribe moved Rhizome to New York in 1988, incorporating it as a nonprofit 501(c)(3) organization. It has been affiliated with the New Museum of Contemporary Art since September 2003. Tribe himself was named one of New York's "Top 100 Internet Industry Executives" by Silicon Alley Reporter in 1998, and Rhizome.org received honorary mention in the 2000 Prix Ars Electronica Net Excellence Category in Linz, Austria.
Since the mid-1990s, Tribe has shown more than two dozen of his own works online or at installations in New York, Berlin, Moscow, Istanbul, San Francisco and elsewhere in Europe and the United States. He has curated nearly a dozen shows, served on many selection committees, and presented more than 50 lectures or panel discussions about art and new media, particularly about art and the Net.
Tribe returns to Brown from the Columbia University School of Arts, where he has been director of art and technology and directed the digital media center since 2003. He will teach courses in digital media.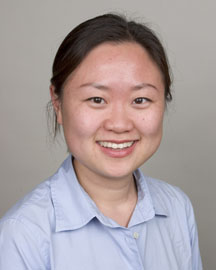 ---
---
Yang Wang has been teaching Chinese as a foreign language since August 2000, first in Beijing through the Council on International Educational Exchange, and later at The Ohio State University, where Wang earned a master's degree in Chinese language pedagogy last June, and at Williams College.
"For me, the ultimate goal of a learner of Chinese is to develop the ability to be somebody – someone who moves easily and effectively – in the culture and society he is studying, by means of the language he is studying, and to use the language not only for his work, research and personal life, but also to develop lasting associations with people who live in that society," Wang said.
To achieve this goal, the learners not only must put forth the effort to learn the foreign language, "but must also be willing to have their behavior in Chinese be evaluated by the criteria of the target culture – and furthermore to modify their behavior in Chinese so that they can be identified and accepted, and ultimately use Chinese to achieve their personal goals."
Wang considers Brown students intelligent and motivated. "With hard work," Wang said, "they will be able to achieve a level of proficiency in Chinese language and culture that will allow them to use their language skills to 'become somebody' in Chinese culture."
Enrollment in Brown's Chinese language programs is increasing as China becomes more of a global influence, Wang said. Even so, the size of the University's program "allows me to give personal attention to each student. Brown University is very culturally diverse and open-minded in all aspects, which creates an excellent climate for Chinese language pedagogy."
Wang's current interests focus on corpus-based discourse analysis. "I study how cultural principles and contextual factors frame people's verbal communication in everyday situations such as greeting, leave-taking and refusals. I am also interested in oral proficiency assessment at beginning and lower-intermediate levels, and materials development, especially the application of videos."
Wang is teaching Advanced Beginning Chinese and Advanced Chinese I this academic year.
– Tracie Sweeney
######
---
News Service Home | Top of File | e-Subscribe | Brown Home Page