January 28 through March 8, 2006
Bell Gallery To Show Work of Joseph Beuys from New England Collections
Another View of Joseph Beuys: Multiples from New England Collections brings together more than 100 works by "one of the most significant figures in contemporary art" at Brown University's David Winton Bell Gallery. The exhibition, coinciding with the 20th anniversary of the German artist's death, runs Saturday, Jan. 28, through March 8, 2005. An opening reception will be held Friday, Jan. 27.
---
PROVIDENCE, R.I. — The David Winton Bell Gallery at Brown University will present Another View of Joseph Beuys: Multiples from New England Collections from Jan. 28 through March 8, 2006. More than 100 multiples by the world-renowned German artist will be showcased, including prints, sculptural objects, postcards, posters, audiotapes, and album covers. The exhibition is drawn mainly from a private collection in Newport, R.I., and supplemented by works from Busch-Reisinger Museum at Harvard University, the Davis Museum and Cultural Center at Wellesley College, The RISD Museum, the Bell Gallery, and other private collections. The showing also commemorates the 20th anniversary of Beuys' death.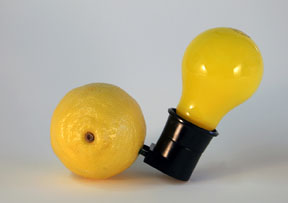 ---
---
The exhibition will include multiples covering the period from 1968 to 1985. Some of Beuys' best-known works on display will be: Intuition (1968), Sled #1 (1969), The Silence (1973), Blackboard Erasers (1974), Letter from London (1977), and Capri Battery (1985), as well as prints from the Suite Circulation Time (1982), and Suite Tears (1985). The exhibition is mounted in collaboration with the Reilly Gallery in the Smith Center for the Arts at Providence College, where a concurrent exhibition of Beuys' work is on view through March 16.
Joseph Beuys (1921-1986), considered one of the most significant figures in contemporary art, gained an international reputation for his charismatic persona and thought-provoking work, according to Vesela Sretenovic, the show's curator. Some of his works involve found objects, room-size environments and materials such as felt, honey, fat, and blood. "His unconventional lifestyle, teaching methods, political activism, and commitment to art as a campaign for social change continue to spark lively debates today," Sretenovic said. "Although exhibitions of Beuys' works were extensive and worldwide, his art is still relatively unknown among New Englanders." She hopes this exhibition will familiarize the public with the artist's work and provide a fresh view of his often-controversial productions.
---
---
Another View of Joseph Beuys: Multiples from New England Collections will begin with an opening reception on Friday, Jan. 27, 2006, from 5:30 to 7:30 p.m. The Bell Gallery is also organizing a one-day symposium that will bring together internationally recognized scholars and curators to discuss Beuys' work and re-examine it in the context of contemporary art and culture. Both events are free and open to the public.
The symposium, sponsored by the C.V. Starr Foundation Lectureship Fund and the Goethe Institute of Boston will be held on Sunday, Feb. 26, from 11 a.m. to 5 p.m. at Brown University's List Center Auditorium. The participants are Lynn Cooke, curator of the DIA Foundation; Peter Nisbet, Daimler-Benz Curator of the Busch-Reisinger Museum, Harvard University; Carin Kuoni, director of the Vera List Center for the Arts and Politics, New School for Social Research; Comelia Lauf, University IUAV of Venice; and Ronald Feldman, founder of Ronald Feldman Gallery, New York City.

---
---

The David Winton Bell Gallery, located on the first floor of List Art Center, 64 College St., is open from 11 a.m. to 4 p.m. Monday through Friday and 1 p.m. to 4 p.m. on Saturday and Sunday. For more information, call (401) 863-2932.
######
---
Media Relations Home | Top of File | e-Subscribe | Brown Home Page