Two Brown Students Named 2006 Truman Scholars
The Harry S. Truman Scholarship Foundation is honoring Te-Ping Chen and Geoffrey Gusoff, both of the Class of 2007, for their exceptional leadership skills, demonstrated academic excellence, and commitment to public service. The Truman Scholarships enable college students to attend graduate school in preparation for careers in government or public service.
---
PROVIDENCE, R.I. — Two Brown University juniors, Te-Ping Chen and Geoffrey Gusoff, are among the 75 students nationwide receiving the prestigious Harry S. Truman Scholarship. Independent selection panels elected the scholars on the basis of leadership potential, commitment to public service, intellectual ability, and likelihood of making a difference in the world. The scholarship awards up to $30,000 in funding to students pursuing graduate degrees and assists them with career development.
Te-Ping Chen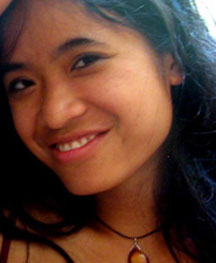 Te-Ping Chen of Oakland, Calif., is a sociology and international relations concentrator. Committed to electoral change, she founded the on-campus Democracy Matters Rhode Island group, which is working for statewide campaign finance reform. She has collaborated with the Student Labor Alliance on various campaigns and interned with the Providence Phoenix. Chen has also served on the Brown Daily Herald staff, assisted with the production of the student-run Strait Talk symposium, and worked to register minority voters in Oakland and South Berkeley, Calif. She currently serves as a writing fellow, and plans to continue pushing for structural electoral changes as both as a writer and an organizer.
Geoffrey Gusoff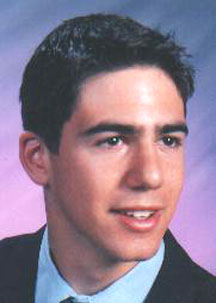 Geoffrey Gusoff of Livingston, N.J., is a public policy concentrator who has worked extensively on issues of housing and homelessness in Providence. He is the co-founder and leader of HOPE (Housing Opportunities for People Everywhere), an organizer with People to End Homelessness, and has co-led the Politics of Homelessness group during a Breaks Project. Gusoff researched the effect of student housing on the local housing market as an intern for Rhode Island's Housing Resources Commission. He is the co-founder and leader of Christian Life Community and the vice-president of Interfaith House. Gusoff hopes to pursue a law degree concurrently with a degree in theology.
The Harry S. Truman Scholarship
Congress established the Harry S. Truman Scholarship Foundation in 1975 as the federal memorial to the 33rd U.S. President. This year, the scholarship committee selected 75 scholars from a pool of 598 candidates nominated by 311 colleges and universities. There have been 2,480 Truman Scholars elected since the first awards were made in 1977.
Each Scholar will receive $30,000 for graduate study, priority admission and supplemental financial aid at graduate institutions, leadership training, career and graduate school counseling, and internship opportunities. All Truman scholars are required to work in public service after completing a graduate degree funded by the Truman Foundation.
The 2006 Truman scholars will assemble May 15 for a week-long leadership development program at William Jewell College in Liberty, Mo., and receive their awards in a special ceremony at the Truman Library in Independence, Mo., on May 21, 2006.
For a complete listing of the 2006 scholars and more information on the foundation, visit www.truman.gov.
######
---
Media Relations Home | Top of File | e-Subscribe | Brown Home Page