Media Update
Welles Hangen Award Honoring Ed Bradley Postponed to Fall Semester
EDITORS: This is an update for our news release No. 05-107, issued April 10, 2006. Presentation of the Welles Hangen Award to CBS correspondent Ed Bradley, announced in that release, has been postponed to the fall semester.
---
PROVIDENCE, R.I. — Due to scheduling conflicts, presentation of the Welles Hangen Award to CBS News correspondent Ed Bradley, scheduled for Friday, April 21, 2006, has been postponed until next fall.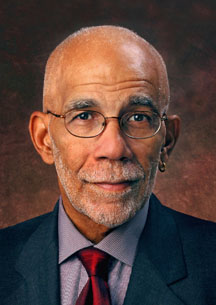 Bradley was selected as the 2006 recipient of Brown University's Welles Hangen Award for Superior Achievement in Journalism. The award honors the memory of Welles Hangen, a 1949 graduate of Brown, who was a foreign correspondent and broadcast journalist. Hangen was captured and killed in Cambodia in 1970, while serving as a correspondent during the Vietnam war.
The event will be rescheduled for the fall semester. Please update all calendar databases and events listings.
######
---
Media Relations Home | Top of File | e-Subscribe | Brown Home Page