The 238th Commencement
Brown University will confer eight honorary degrees on May 28
Brown University will confer eight honorary degrees during Commencement exercises Sunday, May 28, upon children's advocate Geoffrey Canada; Juliet V. García, president of the University of Texas at Brownsville; business executive Martin J. Granoff; mental health advocate Kay Redfield Jamison; Ngozi Okonjo-Iweala, finance minister of Nigeria; Rhode Island architect Friedrich St.Florian; HIV specialist Suniti Solomon; and economist Paul A. Volcker.
---
PROVIDENCE, R.I. — Brown University will confer eight honorary degrees at the University's Commencement ceremony Sunday, May 28, 2006, upon author and children's advocate Geoffrey Canada; Juliet V. García, president of the University of Texas at Brownsville; business executive and Trustee emeritus Martin J. Granoff; Kay Redfield Jamison, an international authority on manic-depressive illness; Ngozi Okonjo-Iweala, finance minister of Nigeria; architect Friedrich St.Florian; HIV specialist Suniti Solomon; and economist Paul A. Volcker.
None of the honorees is the Commencement speaker for graduating seniors. At Brown, that honor goes to two members of the graduating class. García will deliver the 2006 baccalaureate address at 3:30 p.m. Saturday, May 27, in the First Baptist Church in America. Other candidates for honorary degrees will speak at various times on Saturday, May 27.
[Editors: Times and locations of those presentations will be announced by the Office of Media Relations in a special edition of Featured Events at Brown on Monday, May 15.]
The selection of candidates for honorary degrees from Brown is the responsibility of the Board of Fellows of the Corporation, Brown's governing body. The Fellows receive nominations and recommendations from the community through the Advisory Committee on Honorary Degrees, a standing committee composed of faculty and students.
---
Geoffrey Canada, children's advocate
Doctor of Humane Letters (L.H.D.)

Text of Citation
---
Canada, the acclaimed author of Fist Stick Knife Gun: A Personal History of Violence in America, is the dynamic president and chief executive officer of the Harlem Children's Zone (http://www.hcz.org/), a social-service agency focused on inspiring a renaissance for children and families living in a 24-block area in Central Harlem. For his efforts, U.S. News & World Report last October named Canada one of America's best leaders.
The Harlem Children's Zone is a pioneering, nonprofit, community-based organization working to enhance the quality of life for children and families in some of New York City's most devastated neighborhoods. Its 15 centers serve more than 12,500 children and adults, including more than 8,600 at-risk children, providing a full network of services. Canada has said he has two aims for the organization: leading children out of poverty, and providing a model for policymakers to adopt and fund. These efforts have earned Canada a number of awards and honors.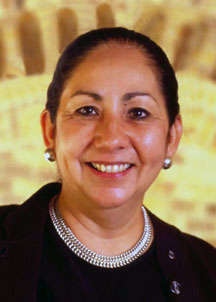 ---
Juliet V. García, educator
Doctor of Humane Letters (L.H.D.)

Text of Citation
---
García, the president of The University of Texas–Brownsville (UTB) since 1992, has been breaking new ground in higher education for two decades. She became the first Mexican-American woman in the nation to become president of a college or university when she was selected in 1986 to lead Texas Southmost College (TSC) in Brownsville, and is the visionary behind the unique partnership between UTB and TSC, a community college.
The partnership, begun in 1991, was designed to consolidate resources, increase efficiency, and eliminate transfer barriers for students. During García's tenure as president of UTB/TSC, the campus has grown from 49 acres to more than 382 acres, the budget has increased to $76.8 million, and full-time student enrollment has more than doubled to 11,500-plus. The partnership offers a full range of certificate programs and associate degrees traditional to the community college, and the baccalaureate and master's degrees traditional to a university. Students move through the seamless partnership with no need to transfer.
A recipient of numerous awards, García is regularly included on lists of most influential Hispanics. She served as chair of the American Council on Education, was a commissioner on the White House Initiative on Educational Excellence for Hispanic Americans, and is the former chair of the Advisory Committee to Congress on Student Financial Assistance.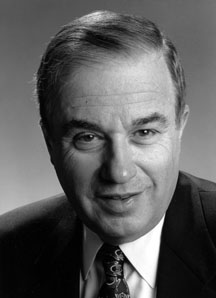 ---
Martin J. Granoff, business executive
Doctor of Humane Letters (L.H.D.)

Text of Citation
---
Granoff, a University trustee emeritus, is a veteran of the textile industry. He is the founder and chairman of Val D'Or, a knitwear manufacturer that merged with Cannon County Knitting Mills Inc. in 1995; vice chairman of Koret of California, which makes women's brand-name clothing; and chairman, founder, director, and majority owner of National Textiles, a manufacturer of open-end and ring-spun cotton.
During his service as a University trustee, Granoff was a member of the Corporation committees on Advancement, Admission and Financial Aid, Budget and Finance, and Student Life. He also is an emeritus member of the Board of Directors of the Brown University Sports Foundation. Currently, Granoff chairs the University's Creative Arts Advisory Board and the fundraising committee for the Creative Arts Center, a proposed 30,000-square-foot facility that will include space for interdisciplinary arts research by students and faculty. He also serves as a vice chair of Boldly Brown: Campaign for Academic Enrichment.
The parent of a member of Brown's Class of 1993, Granoff spearheaded the Brown Hillel campaign to build the Glenn and Darcy Weiner Hillel Center, which was dedicated in February 2004.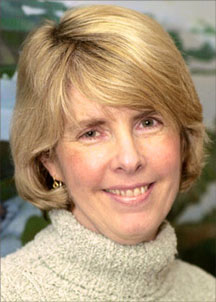 ---
Kay Redfield Jamison, psychologist
Doctor of Medical Science (D.M.S.)

Text of Citation
---
Jamison, professor of psychiatry at the Johns Hopkins University School of Medicine, is an international authority and researcher on mental illness, particularly manic-depressive illness, or bipolar disease.
Her research and writings have gone far to demystify mental illness. Manic-Depressive Illness, the definitive textbook she co-wrote with Frederick K. Goodwin, was published in 1990. But in 1995, Jamison astounded her colleagues and drew public acclaim when she disclosed her own battle with manic depression in an eloquent memoir, An Unquiet Mind. The book was a national best-seller, as were several books that followed: Night Falls Fast: Understanding Suicide, and Exuberance: The Passion for Life.
She has received many awards, not only for her writing, but also for her research. In 1997, Time magazine selected her for its special report on "Heroes of Medicine," and she was one of five individuals selected for the public television series Great Minds of Medicine. In 2001, she was named a MacArthur Fellow.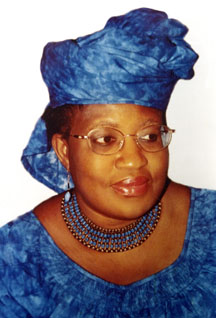 ---
Ngozi Okonjo-Iweala, finance minister of Nigeria
Doctor of Laws (LL.D.)

Text of Citation
---
Okonjo-Iweala is Nigeria's finance minister, one of only two female finance ministers in the world. She has been hailed for restructuring the country's debt and advancing a series of economic and social reforms that include a zero-tolerance policy for corruption. In October 2004, Time magazine's European edition included her in its special report on "European Heroes."
In 1982, Okonjo-Iweala started her career as an economist at the World Bank. She moved up through the ranks, accumulating experience in East Asia, Africa, and the Middle East. In November 2002, she was named vice president and corporate secretary, a key strategic policy-making position at the World Bank.
But in July of 2003, Nigerian President Olusegun Obasanjo asked Okonjo-Iweala to return to her native country to become his finance minister. The president was keenly aware of her expertise: In 2000, Okonjo-Iweala took a year's leave from the World Bank to serve as the president's economic adviser. In that time, she revamped the management of Nigeria's $30-billion external debt through the creation of a new National Debt Management Office. She also led a 45-member committee that crafted a broad national economic strategy that became Obasanjo's blueprint for sweeping economic and social reform.
As finance minister, Okonjo-Iweala leads Nigeria's acclaimed Presidential Economic Team. The 13-member panel has reduced corruption, made government business more transparent, and improved management of public finances. The economy of Nigeria, Africa's largest country, grew more than 6 percent a year in both 2004 and 2005.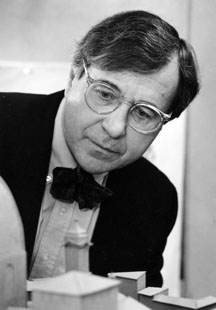 ---
Friedrich St.Florian, architect
Doctor of Fine Arts (D.F.A.)

Text of Citation
---
For more than 40 years, St.Florian was a beloved and innovative teacher of architecture at Rhode Island School of Design. Now professor emeritus, he is widely known for his imaginative designs, including the design for the National World War II Memorial in Washington, D.C., which was unanimously selected from among 400 entries.
St.Florian has been a practicing architect in the United States since 1974 and is well-known and respected around the world. He is the recipient of numerous prizes in national and international design competitions, including a second prize in the Georges Pompidou Center Competition in Paris. His early career is distinguished by landmark theoretical works as well as critically acclaimed residences in the Rhode Island area. His projects have been exhibited and published in major architectural magazines in Europe, Japan and the United States, and his work is included in the permanent collection of the museum of Modern Art in New York and the Georges Pompidou Center in Paris.
During his long tenure at RISD, St.Florian served as acting provost for three years, dean of architecture and design for eight years, and chief critic of the European Honors Program in Rome for four years.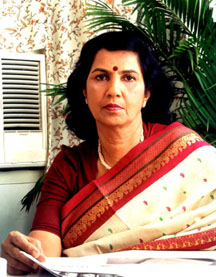 ---
Suniti Solomon, M.D., HIV specialist
Doctor of Medical Science (D.M.S.)

Text of Citation
---
Solomon is the founder and director of Y.R. Gaitonde Centre for AIDS Research and Education (YRG CARE). Based in Chennai, India, it is one of the largest NGO centers in the developing world to provide antiretroviral therapy to patients with advanced HIV infection.
YRG CARE treats more than 5,500 people living with AIDS/HIV and is the largest prescriber of antiretrovirals in southern India. With her research team, Solomon documented the first evidence of HIV infection in India, investigated HIV-related opportunistic infections, and identified culturally appropriate methods to prevent HIV transmission. Her work as a researcher and director of YRG CARE has earned Solomon a number of awards and honors, including the 2005 Lifetime Achievement Award from the Tamil Nadu State AIDS Control Society.
Solomon is the president of the AIDS Society of India. She also directs the Southern India program of the Brown-Tufts Fogarty AIDS Training and Research Project. Every year for nearly a decade, at least one Brown student spends an extended period of time at YRG CARE working on research projects, and Brown Medical School faculty collaborate regularly with YRG CARE researchers.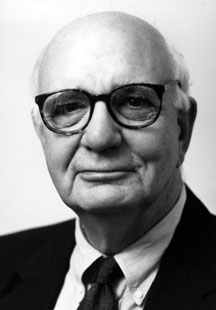 ---
Paul A. Volcker, economist
Doctor of Humane Letters (L.H.D.)

Text of Citation
---
Volcker is perhaps best known as chairman of the Federal Reserve under Presidents Jimmy Carter and Ronald Reagan and is widely credited with instituting policy changes that helped lower the U.S. inflation rate from a high of 13.5 percent in 1981 to 3.2 percent by 1983.
He has spent more than three decades in international banking in both the private and public sectors before becoming Fed chairman and since leaving the post. He also pursues interests in public policy. In 2000, he became chairman of the International Accounting Standards Committee Foundation and, in the wake of the Enron bankruptcy, headed an independent oversight board at Arthur Andersen, the accounting firm that was responsible for auditing Enron. He also led an international committee established to investigate the Swiss bank accounts of victims of the Nazi holocaust. In April 2004, Volcker was asked by U.N. Secretary-General Kofi Annan to chair the Independent Inquiry Committee investigating allegations of corruption in the U.N. Oil-for-Food Program. The committee concluded that the program was riddled with fraud. The committee's work is ongoing.
Currently, Volcker is chairman of the board of the Group of Thirty, a private, nonprofit, international body composed of very senior representatives of the private and public sectors and academia that aims to deepen understanding of international economic and financial issues.
######
---
Media Relations Home | Top of File | e-Subscribe | Brown Home Page