PROVIDENCE, R.I. — Genomics pioneer J. Craig Venter will deliver a special plenary lecture as part of "The Genome and Computational Sciences: The Next Paradigms," the 37th Computer Science Department Industrial Partners Program Symposium to be held at Brown University Wednesday, Dec. 6 to Friday, Dec. 8, 2006.
Sponsored by Brown University, the Center for Computational Molecular Biology and the Department of Computer Science, the symposium is free and open to the public. Registration is required. Lectures will be held in Room 368 of the Watson Center for Information Technology, located at the corner of Brook and Waterman streets.
The symposium will bring together 14 leading thinkers from academia, business and government to discuss new ways to mine the wealth of data contained in the genomes of microbes, plants and animals. With the goal of better understanding human development and evolution, disease and behavior – as well as creating new medical tests and treatments and even clean fuels and pest-resistant crops – computational biology is booming, evidenced by a burst of new research programs and new start-up companies.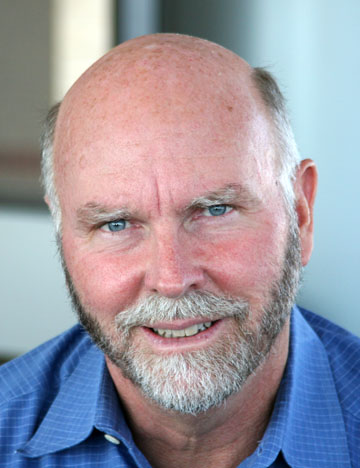 ---
---
At 4 p.m. on Wednesday, Dec. 6, Venter will discuss new ways to use genomic data to improve everything from medicine to the environment. Venter, president of the J. Craig Venter Institute, developed new methods for rapid gene discovery and is the first person to sequence a complete genome of a free-living organism using his new tools and techniques. Venter went on to found Celera Genomics, the private company that sequenced and assembled the human genome, as well as the genomes of the fruit fly, mouse, and chimpanzee. In 2005, he co-founded Synthetic Genomics, a company that aims to modify microorganisms that can produce alternative fuels.
Other leading lecturers include David E. Shaw, chief scientist of D. E. Shaw Research and senior research fellow at Columbia's Center for Computational Biology and Bioinformatics, and Stephen Hoffman, M.D., a leading malaria researcher and founder and chief executive officer of vaccine developer Sanaria Inc.
"Answers to critical questions in biology – what genes do, how they interact with each other, how they've evolved – will help us understand and improve the world," said Sorin Istrail, a Brown professor of computer science and director of the Center for Computational Molecular Biology. "But those answers won't come unless we find new ways to analyze and manage data, quickly and effectively. The aim of this symposium is to bring the best and brightest in computational biology to talk about these new paradigms."
For the symposium schedule, visit http://www.brown.edu/Research/CCMB/Conferences/SYMPOSIUMDEC2006/index.htm
The deadline for registration is Tuesday, Nov. 28. To register, visit http://www.cs.brown.edu/events/ippccmb/home.html
The Industrial Partners Program
The Industrial Partners Program, part of Brown's Department of Computer Science, develops relationships between computer science faculty and students and information technology companies. Its mission is achieved through research collaborations, recruiting efforts, and joint seminars and symposia.
The Center for Computational Molecular Biology
The Center was founded in September 2003 at Brown with the aim of establishing a world-class center for research and scholarship in the emerging field of computational biology. The central mission is to make breakthrough discoveries in the life sciences at the molecular and cellular level through the creative application of existing data analytic methods, and the development of novel computational, mathematical, and statistical technologies required exploit the opportunities emerging from advances in genomics and proteomics.
######