PROVIDENCE, R.I. — Kenneth R. Miller, a professor of biology at Brown University, has been awarded the distinction of fellow from the American Association for the Advancement of Science (AAAS).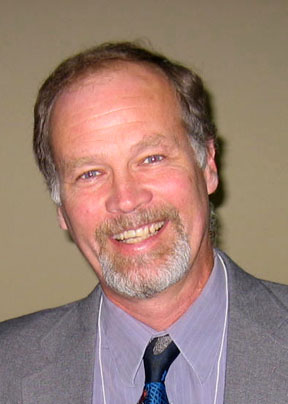 Fellows are elected each year by their peers in AAAS, the world's largest general scientific society and the publishers of the journal Science. Miller was one of 449 members awarded the honor this year for distinguished efforts to advance science or its applications.
According to AAAS, Miller was selected for his "outstanding contributions to research, teaching, and the public understanding of science." In the lab, Miller studies biological membranes – what they're made of, how they work – but he is largely known as a science advocate and educator.
A staunch defender of the theory of evolution, and an eloquent explainer of the scientific evidence that supports it, Miller has for 25 years debated creationists and intelligent design advocates and presented pro-evolution arguments in interviews with outlets such as National Public Radio and The New York Times as well as essays in Discover, Technology Review and Cell.
Last year, Miller served as the first witness in the Pennsylvania court case filed to prevent the Dover school board from requiring high school biology teachers to read a statement to their students that attacks evolution. Miller also served as a witness last year in a federal trial in Georgia, where a group of parents were appealing a school district's decision to place stickers on a high school biology textbook, co-authored by Miller, which labeled evolution as "a theory rather than a fact." In both cases, the school boards' decisions were reversed.
Through state teacher's associations and scientific societies, Miller delivers more than 20 major talks each year to public school science teachers across the country on the importance of, and challenges to, science education. Miller has received the Walter H. Annenberg Distinguished Professor of the Year Award given by Brown University, the President's Citation Award given by the American Institute for Biological Sciences, and the Public Service Award given by the American Society for Cell Biology.
After graduating from Brown with a biology degree, Miller earned his doctorate at the University of Colorado and went on to teach at Harvard University. In 1980, he returned to Brown, where he teaches Bio 20, an introductory undergraduate biology course. The course – which includes readings from Walt Whitman and James Watson – is one of the most popular on campus.
Miller is also the author of three biology textbooks for high school and college students. Together, the textbooks have sold nearly 4 million copies and are used in every U.S. state.
######