January 10, 2007
Contact: Deborah Baum
(401) 863-2476
January 27 to March 4, 2007
Bell Gallery to Present Multimedia Show: Faculty Exhibition 2007
The David Winton Bell Gallery will present a multimedia showcase of artwork by members of the Brown faculty from Saturday, Jan, 27, through Sunday, March 4, 2007. Faculty Exhibition 2007 includes works in a wide range of media, from drawings and sculpture to computer animation and interactive web projects. A reception for the artists will be held Friday, Feb. 2, at 5:30 p.m. All events are free and open to the public.
---
Brown University Home
Media Relations Home
2006-07 Release Index
e-Subscribe

PROVIDENCE, R.I. [Brown University] — Faculty from the departments of Visual Art and Modern Culture and Media will show their latest works when the David Winton Bell Gallery presents Faculty Exhibition 2007 from Saturday, Jan. 27, through Sunday, March 4, 2007. A reception for the artists will be held Friday, Feb. 2, at 5:30 p.m. in the Bell Gallery, located on the first floor of Brown's List Art Center, 64 College St.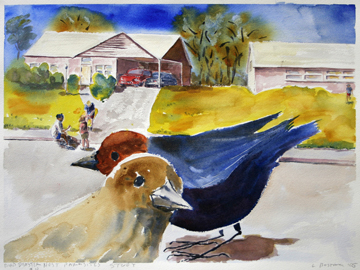 ---
---
The faculty exhibition is a triennial multimedia event showcasing recent works of faculty members and visiting instructors. This year's exhibition will feature the work of Joan Backes, Leslie Bostrom, Tony Cokes, Kerry Coppin, Susan Doyle, Wendy Edwards, Brad Ewing, Walter Feldman, Richard Fishman, Kirsten Lamb, Marlene Malik, Jane Masters, Joe Milutis, Paul Myoda, Jay Stuckey, Daniel Stupar, Leslie Thornton, Mark Tribe and Lisa Young.
The exhibition features work in a wide variety of media – from drawings, paintings, prints and sculpture to photography, video, computer animation and interactive web projects – and highlights the artists' varied interests and approaches.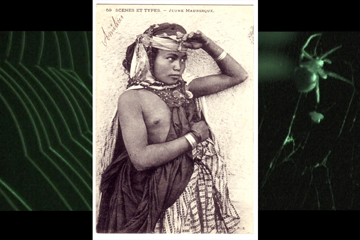 ---
---
Faculty Exhibition 2007 includes the work of several artists responding to the current political situation and the war in Iraq. Tony Coke's video series entitled Evil chronicles terrorist acts, both pre- and post-9/11, and reactions to 9/11 and the Iraq War. Marlene Malik produces ironic digital images that combine photos of landmines with verses from children's prose, while Mark Tribe directs and films reenactments of anti-war speeches in the Port Huron Project. Adopting a more whimsical approach, Jay Stuckey creates colorful drawings of airplanes and aerial views of battles that employ all manner of armament from catapult to ballistic missiles.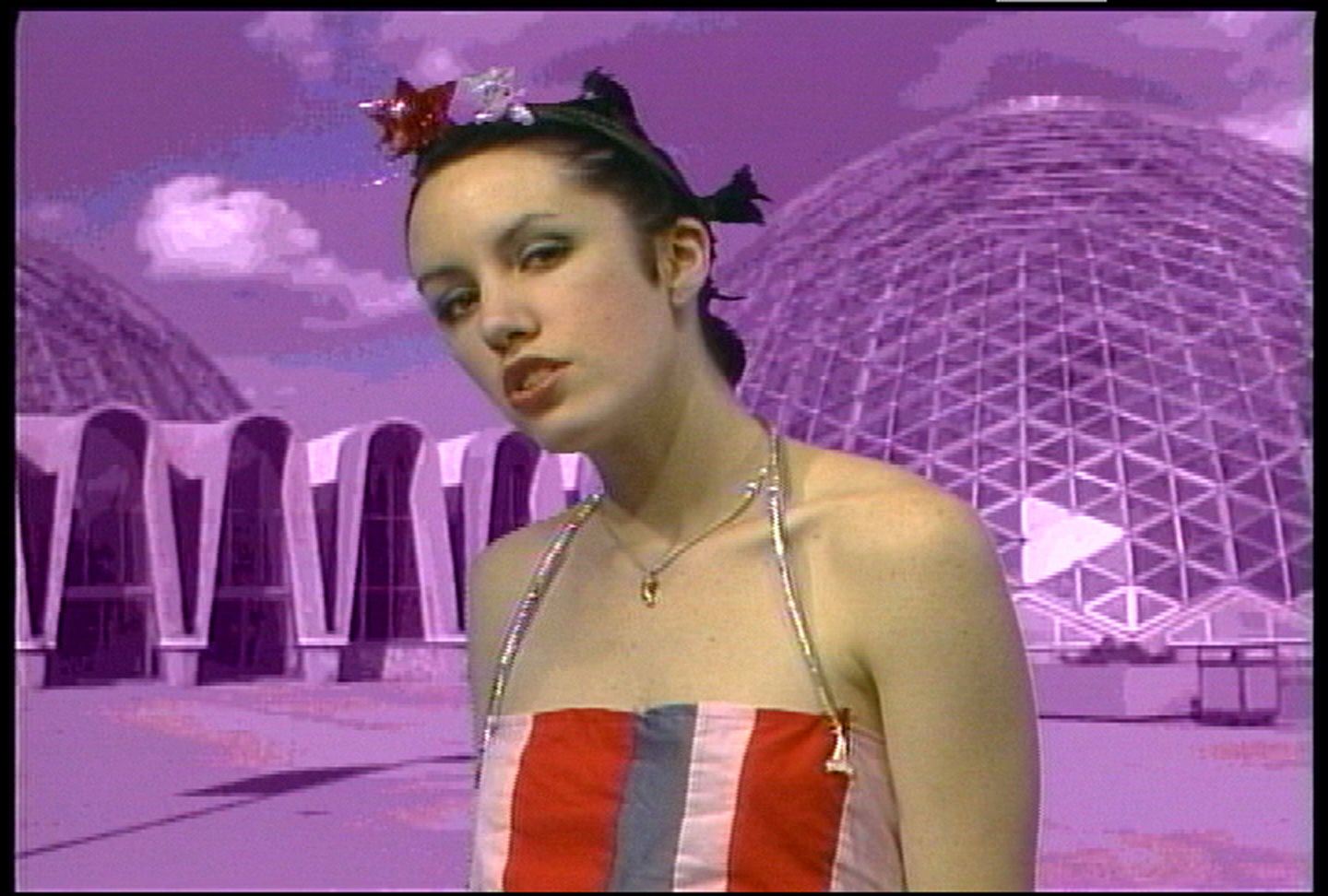 ---
---
Nature and people's relationship with nature is another identifiable theme throughout the exhibition. Richard Fishman and Joan Backes interpret trees or parts thereof. Fishman has created a lifesize bronze casting of the trunk of a giant elm; Backes is showing several hyper-realist paintings of tree bark and a carpet made of leaves. Kerry Coppin photographed landscapes overgrown with kudzu, and Leslie Bostrom continues her exploration of humans and birds in a large painting from the Bird Disaster series. Works by Kirsten Lam and Lisa Young are peripheral to the theme. Lamb's monumental still life painting of dead birds and animals, skulls, and slabs of meat functions as a comment on the food chain and a memento mori. Practice, a 20-minute film by Lisa Young, records a man practicing his golf swing; the peaceful and evocative work places the viewer in nature with only the sounds of wind and birds (and the occasional clunk when the club meets the ball).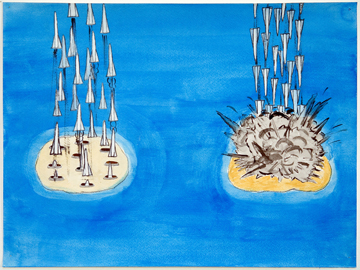 ---
---
Working abstractly, Walter Feldman and Brad Ewing will show acrylic paintings and letterpress prints, respectively. Works by Wendy Edwards and Jane Masters demonstrate these artists' mastery of color and pattern.
Daniel Stupar and Paul Myoda will show decidedly different works of sculpture. Stupar's handmade and found objects (often covered with plaster) contrast with Myoda's computer-aided, laser-cut, hand-bent, sandblasted aluminum Rogue Wave.
Works by Joe Milutis, Susan Doyle, and Leslie Thornton round out the exhibition. Milutis will show an interactive computer work entitled Don't Drive Today with Yesterday's Map. Doyle's Yoycanti (pronounced Why-Oh-Why-Can't-I) incorporates familiar cultural references, such as Snow White at the Magic Mirror and muscle men on the beach. Thornton's Sahara Mojave, a short video about a trip to Hollywood via North Africa, circa 1900, questions our understanding of the real.
The David Winton Bell Gallery, located at 64 College St., is open 11 a.m. to 4 p.m. weekdays and 1 to 4 p.m. on Saturday and Sunday. All events are free and open to the public. For further information, call (401) 863-2932.
Editors: Brown University has a fiber link television studio available for domestic and international live and taped interviews, and maintains an ISDN line for radio interviews. For more information, call (401) 863-2476.
######