PROVIDENCE, R.I. [Brown University] — The Corporation of Brown University has announced the election of Thomas J. Tisch as the University's 20th chancellor. Tisch succeeds Stephen Robert, who has served since 1998. The chancellor presides over the Corporation and the Board of Trustees. The Corporation also elected Jerome C. Vascellaro as vice chancellor and reappointed Treasurer Matthew J. Mallow and Secretary Wendy J. Strothman to one-year terms.
"I know Thomas Tisch will bring a strong vision and fresh ideas to his new role," said Brown President Ruth J. Simmons. "Following the superb leadership of Stephen Robert, I think he will make an excellent Chancellor."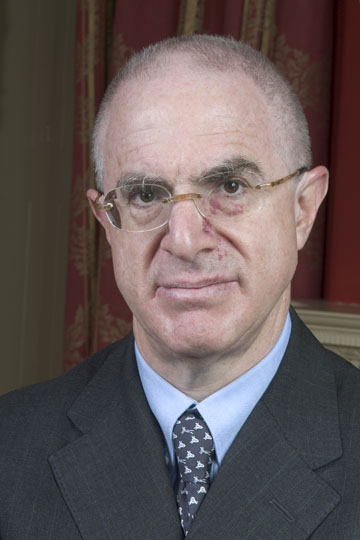 ---
Thomas J. Tisch, 20th University chancellor

---
Tisch has been a member of the Board of Trustees since 2002. He received a Bachelor of Arts from Brown in 1976 and a law degree from New York University in 1979. Tisch is managing partner of Four Partners, a private investment firm. He serves on the Board of Directors of Sears Holdings Corporation and Infonxx Inc. In addition, he serves on the boards of trustees of New York University Medical Center, KIPP Academy, and the Manhattan Institute for Public Policy Research.
"Being elected is both exciting and humbling at the same time," said Tisch. "So much has been accomplished at Brown under the extraordinary leadership of Steve Robert and Ruth Simmons in recent years, and so much remains to be done to fulfill our aspirations for the University."  Tisch cited the spirit of collegiality and collaboration among members of the Brown Corporation and Simmons as a major factor in the University's progress. "I look forward to working with Ruth and every member of the Corporation, as well as with Brown faculty, students, staff and alumni, to continue the success that Brown is privileged to enjoy," Tisch said.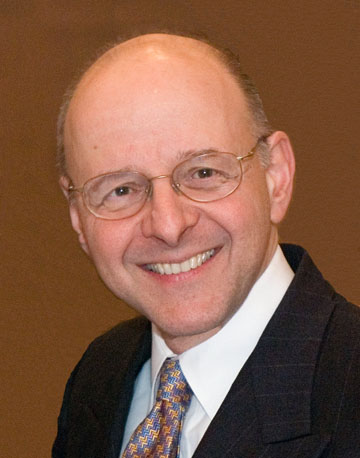 ---
Jerome C. Vascellaro, vice chancellor

---
Vascellaro is a partner of the Texas Pacific Group (TPG), a global private investment firm. Before joining TPG in 2006, he held several worldwide leadership positions with McKinsey & Company, one of the world's oldest management consulting firms. He serves on the board of directors of the Echoing Green Foundation, which supports social entrepreneurs and visionary leaders working to solve society's most difficult problems.
Vascellaro earned his engineering degree from Brown in 1974 and his Master of Business Administration from Harvard. A past president of the Brown Alumni Association, Vascellaro has also chaired the Brown Annual Fund, and is currently a national co-chair of Boldly Brown, the University's Comprehensive Campaign. Previously, he was also a trustee at Brown.
Matthew J. Mallow, treasurer
Mallow, a member of the Class of 1964 at Brown, earned his law degree from the New York University School of Law in 1967. He heads the corporate finance group at the New York firm of Skadden, Arps, Slate, Meagher and Flom. In March 1990, Mallow was named national chair of the Brown Annual Fund, one of the University's major sources of unrestricted current funds. As co-chair of the Class of 1964's 25th reunion gift committee, he helped raise a record-breaking gift of $1.8 million. Mallow has served as a trustee since 1990, as treasurer since 1998, and is currently national co-chair of Boldly Brown, the University's Comprehensive Campaign.
Wendy J. Strothman, secretary
Strothman is principal literary agent at the Strothman Agency, a Boston-based literary agency, representing many significant authors, including scientists, journalists and Nobel and Pulitzer prize winners. Prior to launching her own agency, Strothman led Houghton Mifflin Company's trade and reference division as executive vice president. She earned her Bachelor of Arts in Russian studies from Brown in 1972.
Editors: Brown University has a fiber link television studio available for domestic and international live and taped interviews and maintains an ISDN line for radio interviews. For more information, call the Office of Media Relations at (401) 863-2476.
######