Brown University Home
Media Relations Home
2006-07 Release Index
e-Subscribe

PROVIDENCE, R.I. — The David Winton Bell Gallery and the Department of Visual Art at Brown University will present Student Exhibition 2007, the 27th annual student exhibition, from Saturday, March 17, through Sunday, April 1, 2007. The opening reception will be held Friday, March 16, from 7 to 10 p.m. at the Bell Gallery, 64 College St. The exhibition and opening reception are free and open to the public.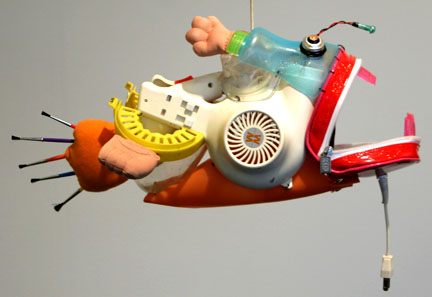 ---
---
The annual juried student exhibition is open to all Brown students. In past years, the exhibitions have included works in a wide range of media, from painting, drawing and printmaking, to digital and video-based work and installations.
This year's jurors are Magaly Ponce, a Chilean-born video and installation artist, and Munir D. Mohamed, a painter originally from Kumasi, Ghana. They will select the works for Student Exhibition 2007 on Wednesday, March 7, 2007.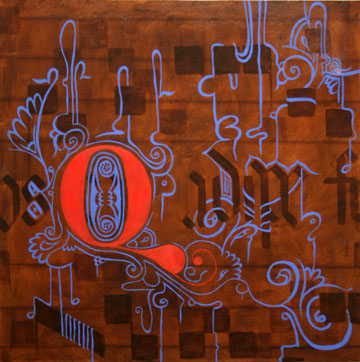 ---
---
Ponce studied graphic design at Universidad de Valparaíso in Valparaíso, Chile, and went on to receive a Creative Video Grant, awarded in Latin America by the Rockefeller, MacArthur, and Lampadia Foundations. She later received a Creative Video Grant awarded by Fundación Andes. Ponce earned an M.F.A. at Syracuse University while on a Fulbright Fellowship. Her work has been exhibited widely in her home country, as well as in Denmark, Korea, Turkey, and the United States, including at the America Fest and the Otis College of Art and Design in Los Angeles; the Fort Gondo Compound for the Arts, the Lucy and Stanley Lopata Sculpture Garden at Sheldon Art Galleries, and the St. Louis University Museum in St. Louis, Mo.; the Rochester Institute of Technology in Rochester, N.Y.; and most recently at inSite_05 in Tijuana, Mexico, and San Diego, Calif., and the Bell Gallery at Brown University. Ponce currently lives in Providence and teaches new Media at Bridgewater State College in Massachusetts.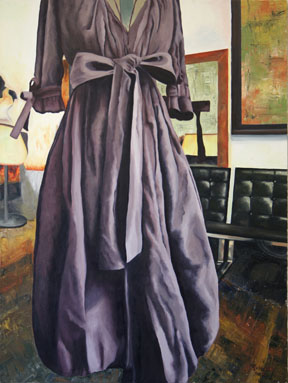 ---
---
After receiving his B.F.A. from Ghanatta College of Art, Mohammed began his career with a commercial art company, designing and painting billboards by hand. In 1979 he opened his own studio in Accra, painting various subjects from the local villages, towns, and cities. He received commissions to paint portraits of several West African heads of state including presidents and other prominent people. In 1981 he moved his studio to Freetown, Sierra Leone, and lived there for seven years. Mohammed came to the United States in 1988 and since then participated in numerous solo and group exhibitions, and also painted more than 20 community and school setting murals. In 1996, he co-founded the International Gallery for Heritage and Culture in Providence, where he has served as an artistic director. In addition, Mohammed supervised AmeriCorps Program, working with AmeriCorps artists and providing art and cultural education programs in schools and in the community. In 1999, Mohammed received his Master of Art Education degree from Rhode Island School of Design. Presently, he lives and maintains his painting studio in Providence.
The Bell Gallery is located on the first floor of the List Art Center, 64 College St., in Providence, R.I. Gallery hours are Monday through Friday, 11 a.m. to 4 p.m., and Saturday and Sunday 1 p.m. to 4 p.m.
Editors: Photographs of works from the exhibition are available through the Office of Media Relations.
Student Exhibition 2007: The Artists and Their Works
Nora Blackall, Untitled (2005); mixed media
Galen Broderick, Tetra-Radial Isozoan (2007); styrofoam, plaster, and flocking
Jessica Chaney, Still Lives (2006); c-prints
Simon Charlow, Untitled (2006); silver gelatin paper negatives
Jesse Cohn, Untitled (2007); chalk and pastel
Tryn Colins, Smoke Signals (2007); oil on linen
Oliver Daly, After Nan Goldin (2006); inkjet print
Noel Madison Fetting-Smith, Losing the Self (2006); charcoal and conte crayon
Lauren Fisher, I killed him because I loved him (2007); found objects, wax, light, sound, and octopus
Kriya Gishen, Lady in the Tub (2007); photography
Sarah Hotckiss, TNT (2007); silkscreen
Sung-A Jang, Portals I (2007); oil on canvas
Shanay Jhaveri, Symptom Recital (2006); film transferred to DVD
Lily Karrigan, My WebCane – Every 1's a Winner (2005–06); video
Sarah LaBrie, Revive (2006); photo inkjet print
Gillian Lang, Mohammed Ali (2007); charcoal on paper
Geddes Levenson, Self-portrait as a Sea Hag (2007); charcoal on paper
Yifan Luo, Llama (2006); acrylic
David Lloyd, Mapping Time and Space (2007); acrylic on canvas
Rebecca Nelson, Grandma's Boy (2007); photograph
Tasha Ong, Baer (2006); inkjet print
Pook Panyarachun, Untitled (2007); oil on canvas
Miranda Elliott Rader, Dmitri Konstantinovich Maldiv (2007); charcoal and pastel
Emily Roberts, Somedays (2005); stop-motion animation on DVD
Emily Roberts, Specimen B (2006); 3-D computer animation on DVD
Talia Rosensher, Jump (2006); watercolor
Claire Russo, Untitled (2007); chalk, pastel and charcoal
Max Schoening, Untitled (2006); photography
Max Schoening, Public Space in the Mall (2006); photography
Jessica Simmons, Untitled #2 (2007); digital photograph
David Watson Sobel, Untitled: Primary School-Kampala, Uganda (2006); pigment inkjet print
Lydia Stein, Altar to Something Quiet (2007); oil, masonite, wood, candles, and stuff from garbage
John Szymanski, Untitled (2006); mixed media
Jessica Taylor, Bed I (2006); oil on canvas
Meris Tombari, Brain (2007); fabric and thread
Meris Tombari, Eve's Apple (2007); fabric and thread
K. Adam White, felis felis felis (2005); wire, paper and clay
Zabine Zimmer, Mother Crane (2007); oil on canvas
Zabine Zimmer, Faberge Eggs (2007); mixed media
Brown University has a fiber link television studio available for domestic and international live and taped interviews, and maintains an ISDN line for radio interviews. For more information, call (401) 863-2476.
######