March 1, 2007
Contact: Deborah Baum
(401) 863-2476
Caribbean Heritage Week
Novelist Jamaica Kincaid to Deliver Convocation Address
Celebrated author Jamaica Kincaid will deliver the keynote address at Brown University's Caribbean Heritage Week Convocation Monday, March 5, 2007, at 6 p.m. in the Salomon Center for Teaching, Room 101. A pre-convocation reception and book signing will be held at the Third World Center beginning at 5 p.m. All events are free and open to the public.
---
Brown University Home
Media Relations Home
2006-07 Release Index
e-Subscribe

PROVIDENCE, R.I. [Brown University] — Renowned writer and novelist Jamaica Kincaid will visit Brown University on Monday, March 5, 2007, to deliver the Caribbean Heritage Week Convocation address. Her talk begins at 6 p.m. in the Salomon Center for Teaching, Room 101. She will read from Journals & Other Documents on the Life & Voyages of Christopher Columbus: Translated & Edited by Samuel Eliot Morison and discuss Columbus' first observations and experiences of the New World.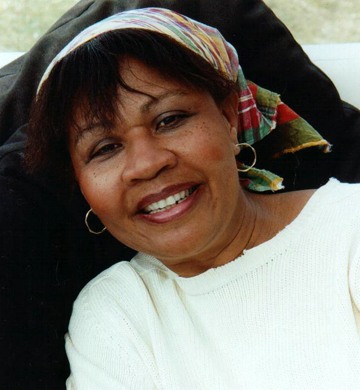 The Third World Center will host a pre-convocation reception and book signing with Ms. Kincaid from 5 to 5:45 p.m. Light refreshments will be available and book copies will be on sale. The Third World center is located at 68 Brown St.
Caribbean Heritage Week is sponsored by the Office of the President, Third World Center, Language Studies, Dean of the College, Office of Institutional Diversity, Modern Culture and Media, English, Center for Latin American Studies, Sarah Doyle Women's Center, Africana Studies, Office of Campus Life and Student Services, and the Undergraduate Finance Board.
For additional events celebrating Caribbean Heritage Week, visit the Web site.
Jamaica Kincaid
Few writers temper the boundary between poetry and prose as deftly and elegantly as does Jamaica Kincaid. Born on the island of Antigua, she has become one of the most influential and important authors writing today. With her books and novels, including Annie John, Lucy, At the Bottom of the River and the controversial A Small Place, Kincaid has carved out a unique and cherished place in the American literary landscape. Strikingly honest, she vividly describes the difficult coming-of-age of strong-minded girls who, very much like herself, were born into tropical poverty.
Kincaid's literary voice is deeply rooted in her experiences as a child in her native Antigua and her tempestuous relationship with her mother. Growing up under the colonial rule of England instilled in her a tragic, yet often-ignored perspective that echoes through all of her writing. Says Kincaid, "I never give up thinking about the way I came into the world, how my ancestors came from Africa to the West Indies as slaves. I just never forget it. It's like a big wave that's still pulsing."
Kincaid's work has received wide critical acclaim. She won the Morton Dauwen Zabel Award from the American Academy and Institute of Arts for her first book, At the Bottom of the River, and received a nomination for the 1997 National Book Award for My Brother. Kincaid was elected to the American Academy of Arts and Letters in 2004 and is currently a visiting lecturer on African and African American studies and on English and American literature and language at Harvard University.
Editors: Brown University has a fiber link television studio available for domestic and international live and taped interviews, and maintains an ISDN line for radio interviews. For more information, call (401) 863-2476.
######