PROVIDENCE, R.I. [Brown University] — Zhou Wenzhong, the ambassador of the People's Republic of China to the United States, will deliver a lecture at Brown University titled "Sino-U.S. Relations and China's Foreign Policy." The lecture will take place on Thursday, March 22, at 4 p.m., in Room 101 of the Salomon Center for Teaching. The lecture is free and open to the public and is sponsored by the Watson Institute for International Studies at Brown.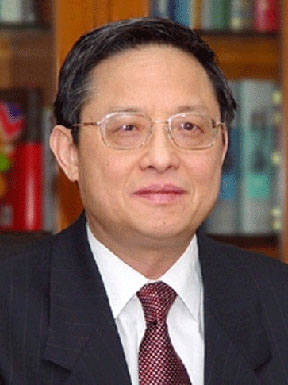 Zhou's visit comes at a time when Brown is placing a new and more focused effort on its international programs and its relationships with universities in other countries. Senior members of the Brown administration and faculty are expanding their ties and contacts with counterparts at other academic institutions in China and elsewhere.
"We are pleased to have Ambassador Zhou visit our campus and speak to our faculty, students, and members of our local community," said Brown University President Ruth J. Simmons, who has traveled to China twice in the last year to meet with senior officials in the government and at several universities. "We have a strong interest in expanding and deepening our relationships with our colleagues and peers in China, and visits by officials such as Ambassador Zhou are an important part of Brown's international outreach efforts."
Barbara Stallings, director of the Watson Institute, said, "China's rising global profile and its relationship with the United States are redefining international relations in our times. We are fortunate to welcome such a pivotal figure to Brown to provide insight and perspective into China's foreign policy."
Zhou will speak about the Chinese policy of "peaceful development." This policy calls for a balance of self-reliance and increasingly open markets for China's internal development, alongside its expansion of relationships overseas based on peace, development, and cooperation.
A live Webcast will be available at http://watsoninstitute.org/stream/?event_id=891
Please note that no backpacks are allowed in the lecture hall.
Zhou Wenzhong
Zhou is an experienced diplomat who has helped shape China's relationship with the United States in various roles dating back to the the 1980s. He was appointed ambassador extraordinary and plenipotentiary for the People's Republic of China to the United States in 2005.
Zhou is a native of Jiangsu Province. After studying in England, he joined the Department of Translation and Interpretation in the Ministry of Foreign Affairs in 1975.
He served as attaché and third secretary in the Chinese embassy in Washington, then returned to the Department of Translation and Interpretation at the Ministry of Foreign Affairs, rising to serve as its division chief. In 1987, he was named consul general for China's consulate in San Francisco and was appointed ambassador to Barbados and Antigua and Barbuda in 1990.
Zhou returned to the Ministry of Foreign Affairs in 1993 as deputy director of the Department of American Affairs. He then served as consul general in Los Angeles in 1994 and as minister-counselor of the Chinese embassy in 1995. Zhou served as ambassador to Australia from 1998 to 2001, then returned as assistant minister in charge of American and Latin American affairs in the Ministry of Foreign Affairs.
Editors: Brown University has a fiber link television studio available for domestic and international live and taped interviews and maintains an ISDN line for radio interviews. For more information, call the Office of Media Relations at (401) 863-2476.
######