PROVIDENCE, R.I. [Brown University] — Brown University will confer nine honorary degrees during its 239th Commencement exercises Sunday, May 27, 2007. Three of the degrees will be awarded to New Orleans-based university presidents in recognition of their determination and leadership following Hurricane Katrina. The other recipients are blues legend B.B. King; Craig Mello, a 1982 Brown graduate and winner of the 2006 Nobel Prize in physiology or medicine; ESPN sportscaster and 1977 Brown graduate Chris Berman; Stanley Aronson, M.D., founding dean of Brown's medical school; actress and 1979 Brown graduate Kate Burton; and human rights activist Samantha Power.
The three New Orleans-based university presidents to receive degrees are Scott Cowen of Tulane University, Norman Francis of Xavier University, and Marvalene Hughes of Dillard University, all of whom are leading their institutions and Gulf Coast communities through rebuilding and recovery from the destruction of Hurricane Katrina. Since the 2005 storm, Brown students, faculty, staff and administration have supported numerous relief efforts, including offering "recovery semester" scholarships to students in need, funded by philanthropist Sidney E. Frank.
Mello will deliver the 2007 baccalaureate address at 3 p.m. Saturday, May 26, in the First Baptist Church in America, 75 North Main St. Several other honorary degree candidates will speak at various times on Saturday, May 26. It is a long-standing tradition at Brown that the undergraduate Commencement addresses are delivered by members of the graduating class.
The selection of candidates for honorary degrees is the responsibility of the Board of Fellows of the Corporation, Brown's governing body. The Board of Fellows receives nominations and recommendations from the community through the Advisory Committee on Honorary Degrees, a standing committee composed of faculty and students.
---
---
An accomplished neurologist, esteemed educator and distinguished author, Aronson is one of the original architects of Brown's medical school and its founding dean. In addition to his 11 years as dean of medicine, from 1970 to 1981, Aronson also served as chair of the Department of Pathology and Laboratory Medicine from 1970 to 1975. In 1981, Aronson was named a University Professor at Brown.
Aronson's numerous community contributions include working with fellow physicians and local clergy to establish the first hospice program in Rhode Island – Hospice Care Rhode Island – and serving as its inaugural president from 1989 to 1991. Aronson has also served as president of the Interfaith Care Ministries and has worked to incorporate hospice and palliative care into the medical curriculum.
In addition to authoring approximately 400 scientific articles and chapters in medical and biological journals and texts, Aronson's compelling essays on medicine and history can be read in the Providence Journal, Brown Medicine, and the Medicine and Health of Rhode Island Journal, of which he is also editor emeritus.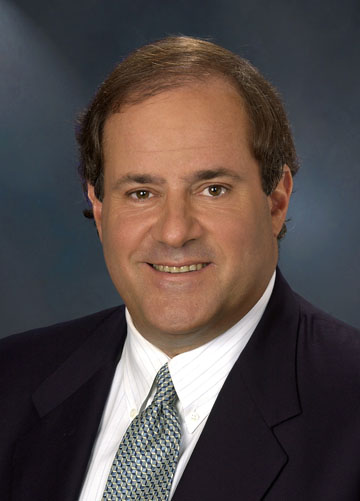 ---
---
Since joining ESPN in 1979, one month after its inception, Berman, a 1977 Brown graduate, has become one of America's most popular sportscasters, entertaining and informing sports fans across the country. As a studio host, anchor and commentator for SportsCenter, Monday Night Countdown, Sunday NFL Countdown, Baseball Tonight, U.S. Open golf, and other programming on ESPN, Berman is known for balancing in-depth reporting with ample amounts of humor and ebullience. He has covered 20 World Series, 24 Super Bowls, and U.S. Open golf tournaments since 1986 for the cable network.
The members of the National Sportscasters and Sportswriters Association have selected Berman six times as National Sportscaster of the Year. He and his various shows have won nine Emmy Awards and 12 CableACEs. Berman's first broadcasting position came during his student years at Brown University, when he served as sports director for WBRU radio and commentator for basketball, football, ice hockey and baseball games.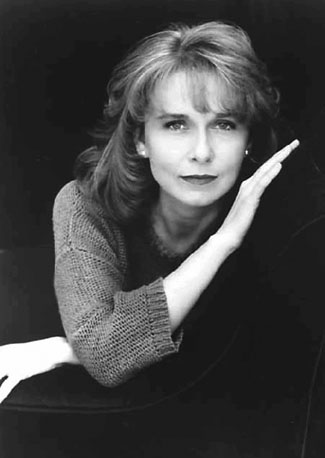 ---
---
For the last 25 years, actress Burton has enjoyed well-known roles on stage, television and film. The daughter of Richard Burton and Sybil Williams, Burton attended the United Nations International School. She initially planned to be a diplomat, concentrating in Russian studies and European history while a student at Brown, but was eventually drawn to the theater. After graduating from Brown in 1979, Burton attended the Yale School of Drama. Just one day after graduation in 1982, she began rehearsals with George C. Scott at the Circle in the Square for Present Laughter, the first of her 10 shows on Broadway.
Burton's other memorable roles include journalist Margo Litzenberger in Big Trouble in Little China; the crippled Cindy Whiting in Empire Falls; Alice in Alice in Wonderland; District Attorney Susan Alexander in The Practice; the caretaker, Rose, on Rescue Me; the title role in Hedda Gabler; the frazzled friend, Tracy, in Unfaithful; and the part for which she is best known, Dr. Ellis Grey on Grey's Anatomy. She has been nominated for Tony awards for Hedda Gabler, The Elephant Man, and The Constant Wife and for an Emmy for Grey's Anatomy. Burton has served on the council of Actors' Equity Association and is on the boards of Broadway Cares/Equity Fights AIDS, the Williamstown Theater Festival, and the Creative Arts Council at Brown. She has served as a visiting professor at Fordham University and at The Brown University/Trinity Rep Consortium.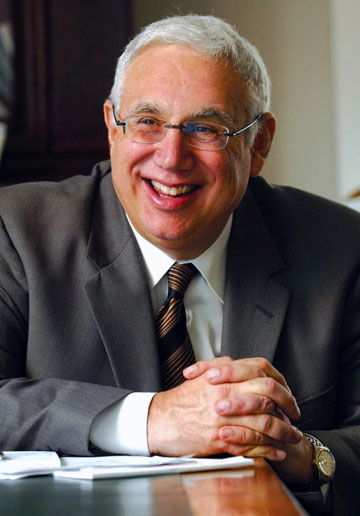 ---
---
It was during Cowen's tenure as 14th president of Tulane University that Hurricane Katrina devastated New Orleans, flooded much of Tulane's campus, and dispersed its faculty and staff around the country. Under his leadership, the campus was repaired and a remarkable 87 percent of its students returned for classes in January 2006. New Orleans Mayor C. Ray Nagin appointed Cowen to the city's Bring New Orleans Back Commission and charged him with leading a committee to reform and rebuild the city's failing public school system. As part of this effort, Tulane has chartered a K-12 school in New Orleans and created an Institute for Public Education Initiatives to support the transformation of public education in New Orleans. In addition, Cowen also serves as a commissioner of the New Orleans Redevelopment Authority, which plays a major role in the rebuilding of Orleans Parish.
Prior to his tenure at Tulane, Cowen was a member of the faculty at Case Western Reserve University for 23 years and the Dean and Albert J. Weatherhead III Professor of Management at Case Western Reserve's Weatherhead School of Management for 14 years. He is the author of four books and more than 100 academic and professional articles, essays and reviews and is the recipient of several national awards and honors.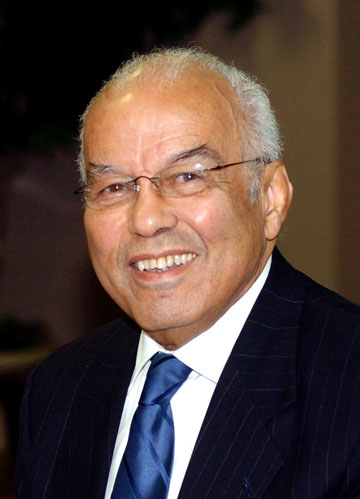 ---
---
In 1968, Francis became president of his alma mater, Xavier University, in New Orleans. He is currently the longest-serving university president in the United States. Francis has played a vital role in helping Xavier rebuild in the aftermath of Hurricane Katrina. The university reopened for classes less than five months after the storm, and nearly all physical repairs on campus have already been completed. In addition to leading the university's efforts, Francis was appointed by Gov. Kathleen Blanco to serve as chairman of the Louisiana Recovery Authority, helping to oversee the state's recovery following Hurricanes Katrina and Rita.
In December 2006, Francis received the nation's highest civilian award, The Presidential Medal of Freedom, from President George W. Bush.
Francis has served as chairman or board member for numerous councils and foundations including the President's Council for the United Negro College Fund, American Association of Higher Education, and The Carnegie Foundation for the Advancement of Teaching. He has also served in an advisory role to five U.S. presidents, including the historic National Commission on Excellence in Education, whose findings, published in the groundbreaking work A Nation at Risk, created a sense of urgency for bringing about educational reform in the nation's school system.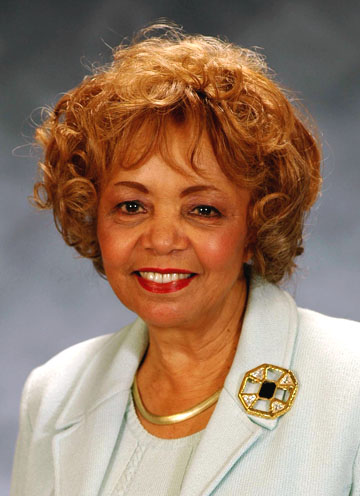 ---
---
Since July 2005, Hughes has served as the ninth president and first woman president of Dillard University in New Orleans. She has guided Dillard through the aftermath of Hurricane Katrina and facilitated the rebuilding of the campus, which sustained more than $400 million in flood, fire and wind damage. She is leading the university through the substantial recovery, rebuilding, and master planning of the 55-acre campus while continuing the routine functions of a regular university administration.
Prior to her tenure at Dillard University, Hughes served as president of California State University–Stanislaus for 11 years and held a number of high-level administrative positions at research institutions including University of Minnesota, University of Toledo, Arizona State University, and San Diego State University. She has been an active leader in major national organizations, including the Association of American State Colleges and Universities, the National Association of State Universities and Land Grant Colleges, and has served as president of the American College Personnel Association and the National Association of Counseling Center Directors.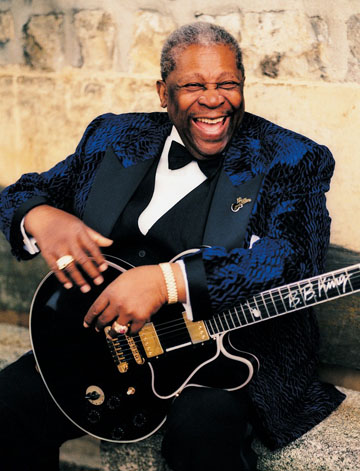 ---
---
King is widely considered to be one of the greatest blues singers and guitarists of all time. Since he started recording in the late 1940s, the "King of the Blues" and his guitar "Lucille" have thrilled audiences, influenced generations of guitarists, and helped give the blues its special place in the American musical tradition.
King has released more than 50 albums, many of them classics. Over the years, the Grammy Award-winner has had two number one R&B hits – Three O'Clock Blues (1951) and You Don't Know Me (1952) – and four number two R&B hits – Please Love Me (1953), You Upset Me Baby (1954), Sweet Sixteen, Part I (1960) and Don't Answer The Door, Part I (1966). Soon after his first number one hit in 1951, King began touring nationally and still performs an average of 275 concerts a year.
King's numerous tributes and honors include 14 Grammy Awards, including the Lifetime Achievement Award in 1987; induction into the Blues Foundation Hall of Fame, the Rock 'n' Roll Hall of Fame, and the N.A.A.C.P. Image Awards Hall of Fame; the Presidential Medal of the Arts, the Presidential Medal of Freedom, and dozens of achievement awards from various publications and organizations.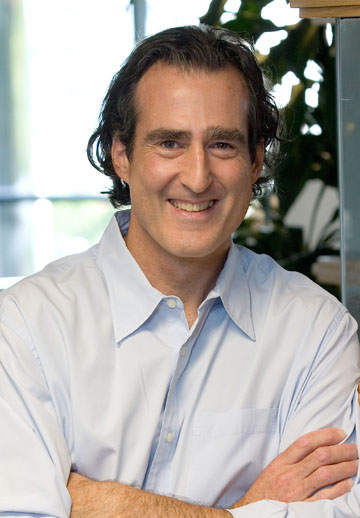 ---
---
Mello, a member of the Brown Class of 1982, is the Blais University Chair in Molecular Medicine at the University of Massachusetts Medical School (UMMS). He was designated an Investigator of the Howard Hughes Medical Institute in 2000, a $13-billion medical research organization that employs more than 350 researchers at 72 medical schools, universities and research institutes worldwide. Mello earned his Sc.B. in biochemistry from Brown University and his Ph.D. in cellular and developmental Biology from Harvard University. He was a postdoctoral fellow at the Fred Hutchinson Cancer Research Center before coming to UMMS in 1995. He is also a 1995 Pew Scholar in the biomedical sciences.
Mello and his colleague Andrew Fire, formerly of the Carnegie Institution of Washington, received the 2006 Nobel Prize in physiology or medicine for their discovery of RNA interference (RNAi). They demonstrated that a certain form of RNA had the unanticipated property of silencing – or interfering with – the expression of a gene whose coding sequence of DNA was similar to that of the RNA they tested. The RNAi mechanism – a natural response of an organism to double-stranded RNA, of which many viruses are comprised – destroys the gene products that a virus needs to replicate itself, essentially halting the progression of the invading viral infection. Mello's pioneering work offers astounding potential for understanding and manipulating the cellular basis of human disease.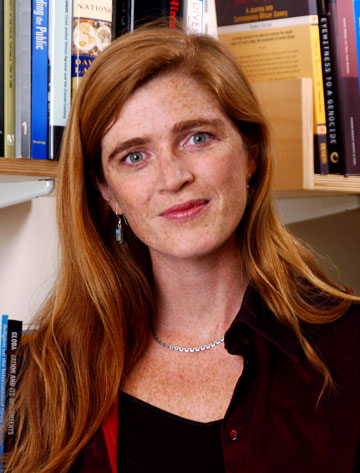 ---
---
Power, a human rights activist, is currently the Anna Lindh Professor of Practice of Global Leadership and Public Policy at Harvard's John F. Kennedy School of Government. Her book, "A Problem from Hell": America and the Age of Genocide, was awarded the 2003 Pulitzer Prize for general nonfiction, the 2003 National Book Critics Circle Award for general nonfiction, and the Council on Foreign Relations' Arthur Ross Prize for the best book on U.S. foreign policy. Power's New Yorker article on the horrors in Darfur, Sudan, won the 2005 National Magazine Award for best reporting.
Power was the founding executive director of the Carr Center for Human Rights Policy (1998-2002). From 1993-1996, she covered the wars in the former Yugoslavia as a reporter for U.S. News and World Report, The Boston Globe, and The Economist. Power is the editor, with Graham Allison, of Realizing Human Rights: Moving from Inspiration to Impact. A graduate of Yale University and Harvard Law School, she moved to the United States from Ireland at the age of nine. She spent 2005-06 working in the office of Sen. Barack Obama and is currently writing a political biography of the United Nation's Sergio Vieira de Mello.
Editors: Photographs of the honorary degree recipients are available from the Office of Media Relations. Full text of citations, in Latin and English, are generally available immediately after the degrees are conferred.
Brown University has a fiber link television studio available for domestic and international live and taped interviews, and maintains an ISDN line for radio interviews. For more information, call (401) 863-2476.
######