PROVIDENCE, R.I. [Brown University] — Craig C. Mello, a 1982 graduate of Brown University who shared the 2006 Nobel Prize in physiology or medicine, will deliver the baccalaureate address to graduating seniors at Brown University on May 26, 2007, at 3 p.m. in the First Baptist Church in America. He will also receive an honorary Doctor of Science degree during the University's 239th Commencement ceremony on Sunday, May 27, 2007.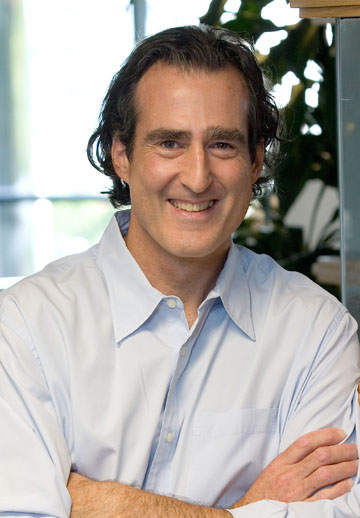 Mello, a Howard Hughes investigator at the University of Massachusetts Medical School, and his collaborator, Andrew Fire of Stanford University, discovered the phenomenon of RNA interference. Their work dramatically changed the scientific understanding of the RNA molecule from that of passive messenger to an active participant in the expression of genetic information. The discovery allows scientists to turn genes on and off, one by one – a tool that is essential for understanding how genes determine an organism's characteristics and also for developing drugs and treatments for genetically influenced disease.
"In calling RNA interference the 'Breakthrough of the Year' in 2002, Science magazine properly described this work as a series of 'electrifying discoveries,'" said Kenneth Miller, professor of biology at Brown and one of Mello's instructors.  "The receipt of the Nobel Prize for physiology or medicine in 2006, just eight years after their definitive paper, marked the work of Mello and Fire as one of the great scientific discoveries of the decade."
Mello accompanied his paleontologist father on fossil hunting expeditions as a teen-ager and was first attracted to evolutionary biology. When he entered Brown, however, his interest was in chemistry, but his curiosity about biological processes soon drew him into biochemistry and the emerging field of genetic engineering. Friends describe Mello during his time at Brown as a passionate student, scientist and sailor, who frequently debated the existence of life on other planets and lured his roommates into weekend sails on the Warren River.
"Craig liked to know everything thoroughly," recalled Frank Rothman, former provost and professor emeritus of molecular and cellular biology at Brown. "He chased things down until he understood them. That's also what happened when he discovered RNAi. He had found something that was not at all expected and he doggedly followed it up."
Today, Mello is using the platform provided by the Nobel Prize to promote a strong role for science in public policy and sustained funding for scientific research. He also finds time to judge science fairs and to speak with aspiring young students and scientists.
The Baccalaureate Service
The Baccalaureate Service is a medieval tradition incorporating the custom of presenting the candidates for the degree of bachelor (bacci) with the laurels (lauri) of sermonic oration. Brown's president delivered the baccalaureate sermon until 1937, when Henry Wriston, the first University president who was not a Baptist minister, assumed office.
The multifaith service includes readings in original languages by Brown students, the lion dance (a Chinese tradition of courage), a Muslim call to prayer, the pouring of a libation from traditional African religion, a Hindu blessing, a Christian reading, a Jewish text, Taiko drumming, and Zen silence. The service also honors the lives of Brown faculty members and classmates who have died.
For questions on Commencement, please contact the Office of University Events at (401) 863-2474. Members of the press should contact the Office of Media Relations at (401) 863-2476.
Editors: Brown University has a fiber link television studio available for domestic and international live and taped interviews and maintains an ISDN line for radio interviews. For more information, call the Office of Media Relations at (401) 863-2476.
######