PROVIDENCE, R.I. [Brown University] — Brown University's graduating Class of 2007 will hear orations from two classmates – the first from a Madrigals singer with a flair for neuroscience, the second from a biology concentrator with a passion for Frisbee.
Emily Lauren Underwood of Coloma, Calif., and Justin Fabrikant from Santa Cruz, Calif., have been selected as senior orators, a traditional highlight of Brown's Commencement Weekend. They were chosen from more than 50 applicants by a group of faculty, deans and graduating seniors.
"I am looking forward to these two fascinating speeches," said Steven Cornish, associate dean of the College and a member of the selection committee. "Emily's speech carves out a moment in time for her fellow graduates to savor this critical turning point; Justin's is a lighthearted look at the many changes and stages the typical Brown student endures and enjoys along the journey toward commencement."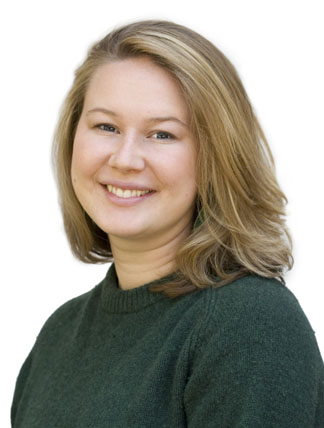 ---
---
This will be the second commencement for Underwood. Before transferring to Brown as a junior, she traveled, worked and attended a series of community colleges, earning her associate's degree. An interdisciplinary science and society concentrator, Underwood was busy at Brown. She sang with the Brown Madrigals, worked as a writing fellow, edited for the publication Watershed, did workshops with SPACE, and participated in the Pembroke Seminar.
"I've been through one graduation already ... this has made me view Commencement as a thrilling landmark but not as an end to the most important part of Brown: the relationships I've found here," Underwood said. "Graduation can feel like such an anxious and heart-wrenching time. My goal in writing this oration was to provide a moment when we could all take a deep breath, look each other in the eye, and move forward with the knowledge that the bonds we've formed here will continue to support us in ways we may barely even be aware of yet."
Underwood remains undecided on her post-graduation plans, but says, "First thing's first. I am leaving the day after graduation to go to Wyoming, where I will be leading backpacking trips and reveling in the splendor of the Tetons."
Her parents, Catherine and Scott Underwood, live in Coloma, Calif.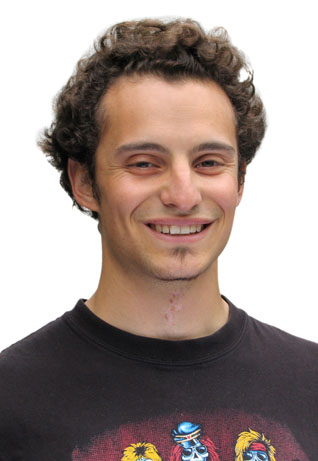 ---
---
Fabrikant, a biology concentrator, is also from the West Coast. During his time at Brown, he starred on the ultimate Frisbee team "Polyester Funadelic," which he says, became a defining experience for him. His other extracurricular activities included the Brown chess club, serving as a teaching assistant in physiology, and volunteering by night as a security escort in the Department of Public Safety's "Safewalk" program.
"I don't have any definite plans for next year," he says, "but I would like to remain in the field of biology and medicine, working either as a consultant, in a lab, or as a more direct purveyor of health care. Eventually, I would like to go to medical school."
His parents, Richard Fabrikant and Marty Finn, live in Aptos, Calif.
Editors: Brown University has a fiber link television studio available for domestic and international live and taped interviews and maintains an ISDN line for radio interviews. For more information, call the Office of Media Relations at (401) 863-2476.
######