PROVIDENCE, R.I. [Brown University] — Brown University announced today that David Kennedy, the Manley O. Hudson Professor of Law at Harvard Law School, has been appointed vice president for international affairs and the David and Marianna Fisher University Professor of International Relations. The University established this new vice presidency as a key part of its efforts to enhance its global reputation and contributions as a major research institution.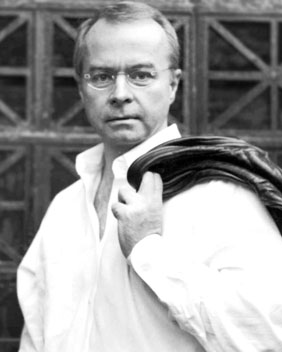 Kennedy, a 1976 graduate of Brown, will take up his duties Jan. 1, 2008.
During the last year, Brown President Ruth J. Simmons has made internationalization a strategic priority for the University. Brown's Provost, David Kertzer, appointed a committee of scholars and students to conduct a review of Brown's international programs and to consider how Brown might better prepare students for the challenges and opportunities of an increasingly interconnected world. At the same time, he undertook a search for an individual to lead the University's effort.
"David is a scholar of international distinction, and, as a Brown alumnus, he brings knowledge of what is most important to our University community – our deep commitment to Brown's students, the excellence of our faculty, and our strengths in education and research," Simmons said. "We are fortunate to have him as a member of our leadership team, and I look forward to the energy, experience and vision that he will bring to the University's intentions to become an even stronger voice for international education."
Kertzer said Kennedy has the skills, intellect and experience to further enhance Brown's interactions with universities and scholars around the world. "We are delighted that Professor Kennedy is returning to Brown to lead our efforts to make Brown a more global university," Kertzer said. "I have every confidence that he will make an enormous difference as we develop and implement our plans for the international component of our educational and research programs."
"I am thrilled and grateful to have the opportunity to help Brown become a first-rank global university. This will be an exciting challenge, requiring us all to think in new ways," Kennedy said. "As ideas in every field become international, being at the cutting edge of higher education and research requires a strong dialog with our peer institutions in other countries. I am confident that President Simmons' new focus on internationalism will strengthen Brown's core mission and the very special ethos that has meant so much to me since I first arrived on College Hill."
As vice president, Kennedy will work closely with Simmons and Kertzer and take responsibility for shaping and carrying out an ambitious international agenda: to ensure that Brown students are well prepared for lives and careers that will increasingly have an international dimension; to enable the University effectively to compete on an international stage for the best students and faculty; and to enhance the University's role in addressing global problems. He will oversee the Watson Institute for International Studies on behalf of the provost and will work to strengthen and expand the Institute's role in the University's international initiatives and its capacity to contribute to scholarship and international policy. Kennedy was also appointed a Faculty Fellow at the Watson Institute and University Professor of Law.
Following on the recommendations of the Internationalization Committee report, Kennedy will help to prioritize international research and teaching initiatives. He will initiate a multidisciplinary advanced research project in the field of global law, governance and social thought to strengthen Brown's international work in the social sciences.
David Kennedy
Kennedy is a leading figure in the field of international law and brings to Brown an extensive background in international affairs. After receiving his A.B., cum laude, from Brown, he earned an M.A.L.D at the Fletcher School of Law and Diplomacy at Tufts University, his law degree, magna cum laude, from Harvard Law School, and a Ph.D. in international law and organizations, international economics, law and development from the Fletcher School.
Kennedy joined the faculty at Harvard Law School in 1980 and is the author of numerous books and articles on international law, history and legal theory, and founder of the New Approaches to International Law project. He also practices law and has worked on numerous international projects, both commercial and public, including work with the United Nations, the Commission of the European Union, and with the private firm of Cleary, Gottlieb, Steen and Hamilton in Brussels. Kennedy's research uses interdisciplinary materials from sociology and social theory, economics and history to explore issues of global governance, development policy and the nature of professional expertise.  He is particularly interested in the politics of the transnational regime for economic policy-making, and he has been committed to developing new voices from the Third World and among women in international affairs.
He has held appointments as a visiting professor at the University of Paris II and X, the University of Turin, the Australian National University, the School of Oriental and African Studies, the University of Freiburg, New York University, and the University of Toronto. He was a visiting scholar at the University of London and a Fulbright fellow in Belgium and was recently a fellow at Brown's Watson Institute.
Editors: Brown University has a fiber link television studio available for domestic and international live and taped interviews and maintains an ISDN line for radio interviews. For more information, call the Office of Media Relations at (401) 863-2476.
######