Cystic Nepheroma
A 54-year-old female was presented with left renal hilar mass and undergone a robotic nephrectomy.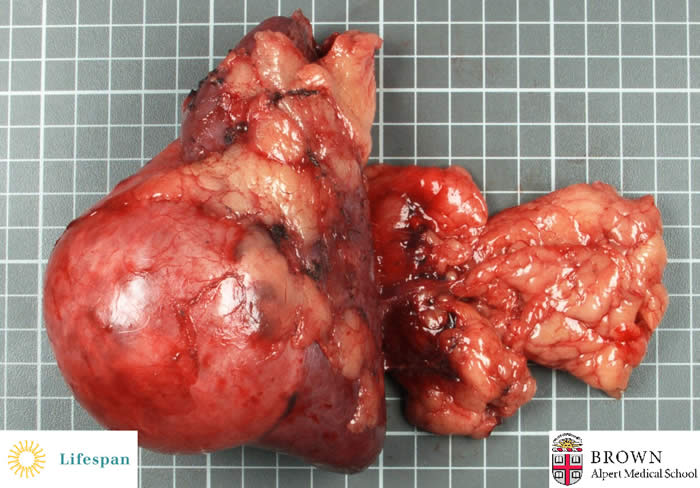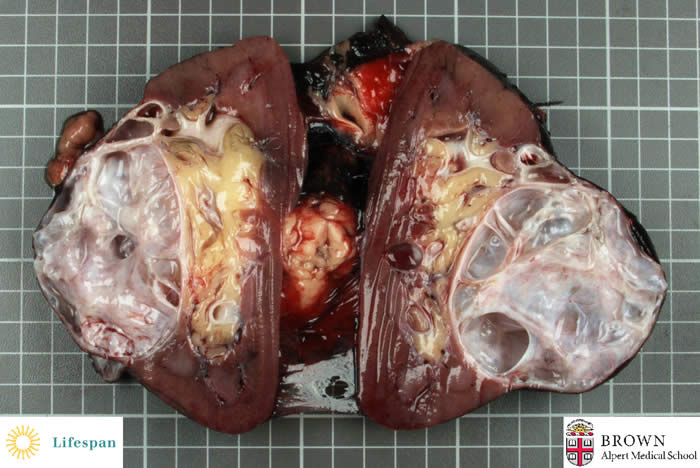 Grossly, the mass is a well-circumscribed multilocular cyst, filled with clear serous fluid. The mass do not involve renal parenchyma. The cystic wall is thin without any mural nodules. No necrosis or hemarrhage is identified.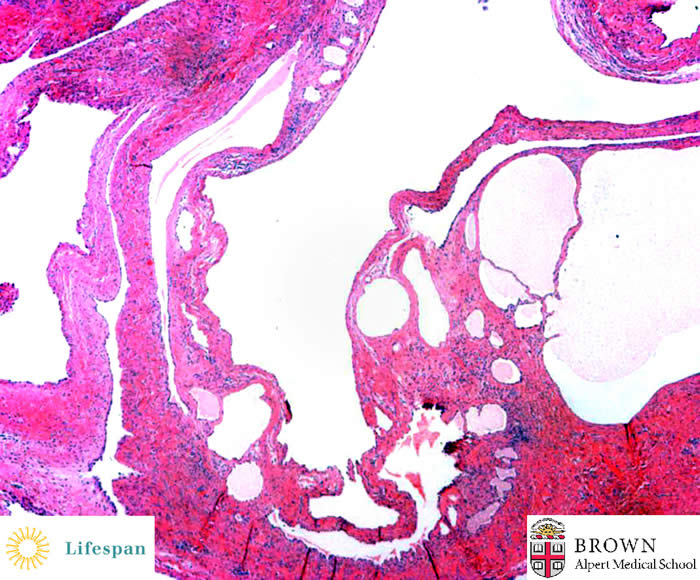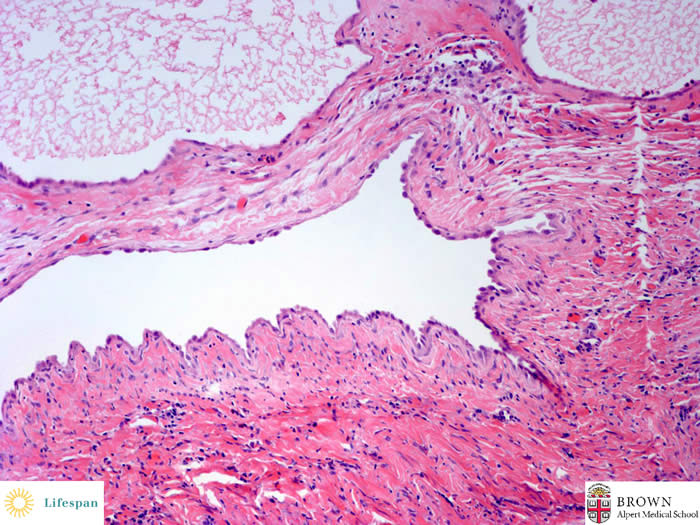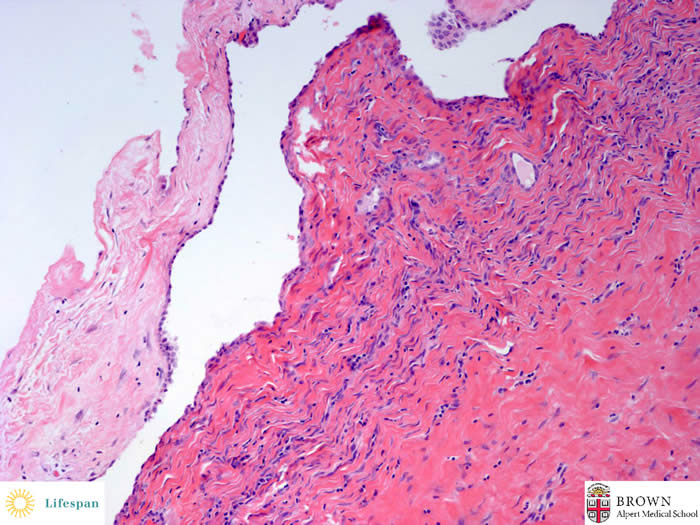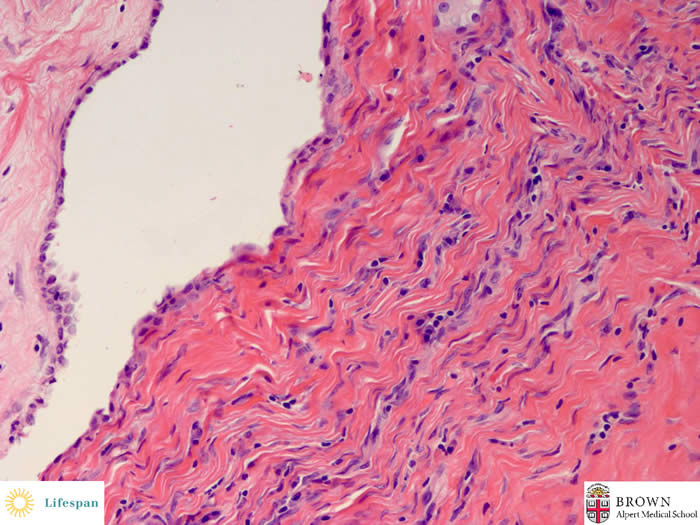 Under microscope, the bland cyst lining cells are largely flattened, some with hobnail appearance. The septal stroma is composed of spindle cells in a somewhat wavy collagenous background. No clear cells are present either in the epithelial lining or within the septa.
Cystic nephroma is a benign renal neoplasm with a female dominance (female:male=8:1). It is rarely seen before age of 30 with a mean age of 55-60. Most are discovered incidentally with an average size of approximately 6 cm. The epithelial lining cells exhibit consistent immunohistochemical patterns of positive CK19, AE1/AE3, and EMA, frequent positivity of CK7, focal positivity for CK5/6, and negative CK20. The septa do not contain any clear cells, skeletal or smooth muscle, adipose tissue, or blastema. Sometime the septa have ER and PR positive ovarian-like stroma.
Contributed by Shaolei Lu, MD and Lisa Goldstein, MD