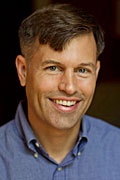 Albert Dahlberg
Albert Dahlberg
Assistant Vice President, Government & Community Relations
Albert_A_Dahlberg@brown.edu
As the Assistant Vice President, Government & Community Relations, Al is the primary liaison for the University in the state house, city hall and with the federal government. He also represents Brown before City boards, commissions and other non-profit institutions.
Prior to joining Brown, Al was Deputy Rhode Island Secretary of State and Chief of Staff to the Rhode Island Secretary of State. He previously worked at the US EPA and the Senate Environment & Public Works Committee as Counsel on clean air issues. Al graduated from Georgetown University and Boston College Law School.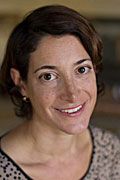 Katie Silberman
Katie Silberman
Assistant Director of Community Relations
(401) 863-3717
katherine_silberman@brown.edu
Katie Silberman '94 is Brown's Assistant Director of Community Relations. Katie is responsible for promoting Brown's connections with Providence and Rhode Island communities, and building relationships with neighbors and local organizations. Katie responds to requests from the community, and makes sure that neighbors are aware of activities and events on campus.
Most recently, Katie was Associate Director of the Science & Environmental Health Network, a national non-profit organization. She holds her BA with Honors from Brown, and her JD from the University of California, Hastings College of the Law.
Jenny Witt
Jennifer Witt
Assistant to the Director
(401) 863-2552
Jennifer_Witt@brown.edu
Jennifer is the assistant to the director and first point of contact in the office of government relations. She handles the daily administrative tasks that keep the office running smoothly.
Before joining the GRCA team, Jennifer worked at the University of Rhode Island as the project assistant for the Experimental Program to Stimulate Competitive Research (EPSCoR) grant.
Jennifer has a bachelor's degree in English from the University of Rhode Island.