Even under the best circumstances, it can be hard to leave your concerns about loved ones behind when you head to work each day. And it can quickly become overwhelming when unexpected changes derail your routine. That is why Brown offers Adult and Elder Care benefits, including immediate access to qualified professionals who can provide appropriate care and valuable advice. We invite you to learn more about these programs.
Adult and Elder Care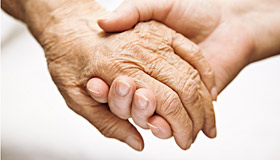 ---
Are you interested in joining the Google Group Caregivers@Brown? This forum will enable you to communicate with, inspire, and share resources with those with a common interest in supporting loved ones. Email worklife@brown.edu for more information.