2017 Baccalaureate Speaker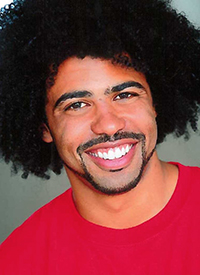 Daveed Diggs
Performer, Rapper and Writer
Honorary Degree Candidate
Daveed Diggs will deliver the Baccalaureate address to the Class of 2017 on Saturday afternoon in the Meeting House of the First Baptist Church in America. With that space reserved for members of the graduating class, the Baccalaureate address will be presented on video screens for family and friends on the College Green, in Sayles Hall and in the Salomon Center for Teaching.
The Baccalaureate Service, with roots in medieval academic tradition, honors the achievements of the candidates for the bachelor's ("bacca") degree by presenting them with the laurels ("lauri") of oration. Brown's baccalaureate tradition derives from the wide range of religious, ethnic, geographic, linguistic, and musical traditions present within the campus community. The ceremony includes rituals, readings, and prayers from Islam, Judaism, Hinduism, Christianity, Buddhism, and animist traditions, as well as choral and instrumental music, the Chinese lion dance, poetry, dance, and Taiko and Senegalese drumming.
Past speakers have included human rights crusader Kenneth Roth; international correspondent David Rohde; U.S. Supreme Court Justice Ruth Bader Ginsburg; theologian Gustavo Gutierrez, foreign policy commentator Fareed Zakaria; Tony Award-winning actress Phylicia Rashad; former Secretary of State Madeleine Albright; and Tougaloo College President Beverly Wade Hogan.