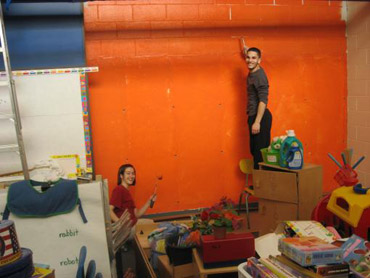 Education is just one of several areas in which Brown students serve Rhode Island communities. The Swearer Center for Public Service, created in 1986, is the focal point for many of the University's community engagement efforts. The Center seeks to combine the capabilities of the University with those of the community at large, in order to address more effectively some of society's most pressing problems.
In 2011-2012, 690 students participated in community service programs through the Swearer Center. For example:
Housing Opportunities for People Everywhere (HOPE) provides both direct services and advocacy for Rhode Island's homeless people.
At the several public schools in the Providence area, Brown students teach ESOL classes for adults with limited English skills.
Through the Space in Prison for Arts and Creative Expression (SPACE) Brown students run creative arts workshops for inmates at the Rhode Island Adult Correctional Institution.