As essential as it may be, even the best research does not by itself drive growth. Economic growth occurs only as new knowledge is translated into new technologies, and new products, processes and services – and then into new businesses and new jobs.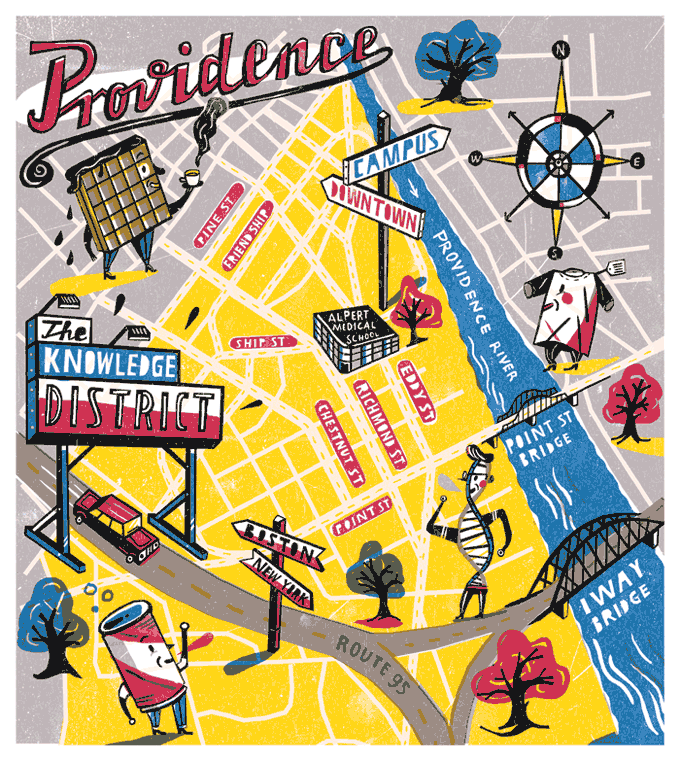 Since the 1970's, universities have become more actively involved in this part of the process as well. In a study for the Information Technology and Innovation Foundation, Fred Block and Matthew Keller note that in 1975, academic institutions accounted for only fifteen of the year's 100 "most technologically significant new products," as selected annually by R&D Magazine. But over time, academic institutions' share of these promising new technologies has increased dramatically; in 2006, academic institutions accounted for 70 of the innovations listed in the R&D 100.[1]
Brown contributes in several ways to this process of translating new knowledge into innovation and economic growth.
By helping Brown students acquire the knowledge, skills and experience they need to succeed as entrepreneurs;
Through licensing of technologies first developed in University labs;
Through the creation of new businesses by Brown faculty, students and graduates; and
By collaborating with the city, the state, other institutions and the private sector in the development of a new concentration of knowledge-based enterprises in Providence, especially in the Jewelry District.
---
[1] Fred Block and Matthew Keller, "Where Do Innovations Come From? Transformation of the U.S. National Innovation System, 1970-2006" (Washington, D.C.: Information Technology and Innovation Foundation, 2008)