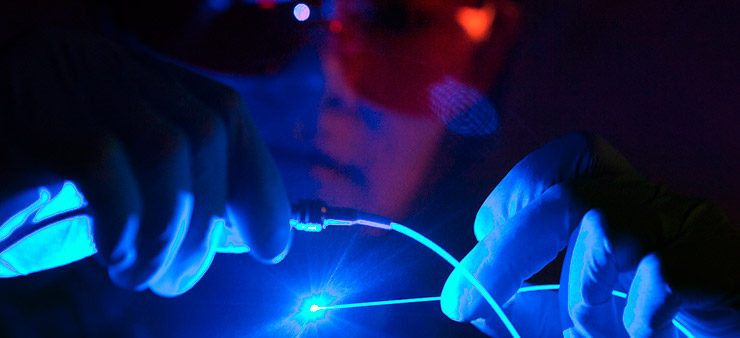 Brown also supports innovation and entrepreneurship by supporting commercialization of technologies first developed in University labs. In fiscal year 2012, the University's Technology Transfer Office:
Filed 98 patent applications on technologies first developed at Brown;
Was awarded 15 new patents;
Entered into 6 licensing or option agreements for commercial use of new technologies developed at Brown;
Received nearly $1.6 million in licensing revenues.
During the past decade the University has entered into licensing agreements with several Rhode Island companies to further develop and bring to market technologies that were initially developed at Brown. For example:
Neurotech USA, founded in 2000, uses a technology licensed from Brown called encapsulated cell technology (ECT) to continuously deliver protein drugs directly into the vitreous of the eye, without the need for periodic injections.
NABSys, founded in 2004 by Brown University professor Xinsheng Sean Ling, is developing technology that by combing solid-state systems with innovations in chemistry can sequence and analyze DNA at a much lower cost and greater speed than existing technologies. As of the fall of 2011, NABSys had attracted $21 million in private investment, as well as funding from the National Human Genome Research Institute of the National Institutes of Health. In 2011, the company's CEO, Dr. Barrett Bready — a graduate of the Alpert Medical School — was named "Rhode Island Innovator of the Year" by the Providence Business News.
Dynadec is a Providence-based company that was founded in 2009 by Brown University computer science professor, Pascal Van Hentenryck. The company develops a software package called Comet™ that optimizes complex decisions in scheduling, routing and workforce management. The package is based on technology developed by Dr. Van Hentenryck's optimization laboratory at Brown and licensed to the company.