Lactating adenoma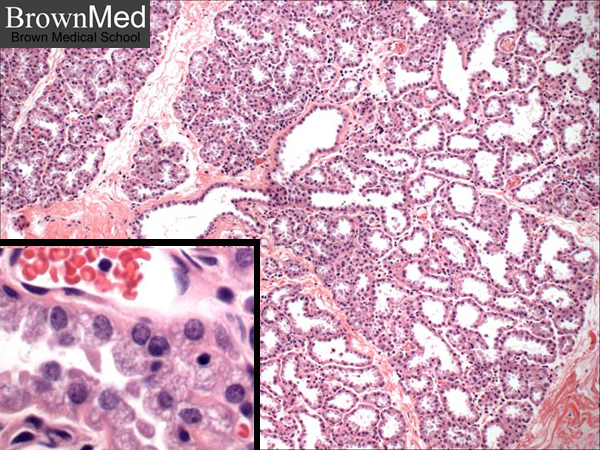 Lactating adenomas usually occur in patients who are young and are either pregnant or nursing. 
The lesion is sharply delineated from the surrounding breast tissue.  It has a lobulated arrangement
with fibrous bands separating the lobules.  The ductal epithelial cells are distended with secretory
material within the cytoplasm which simply appears as intracytoplasmic vacuoles.
Contributed by Dr. M. Ruhul Quddus