Metaplastic Carcinoma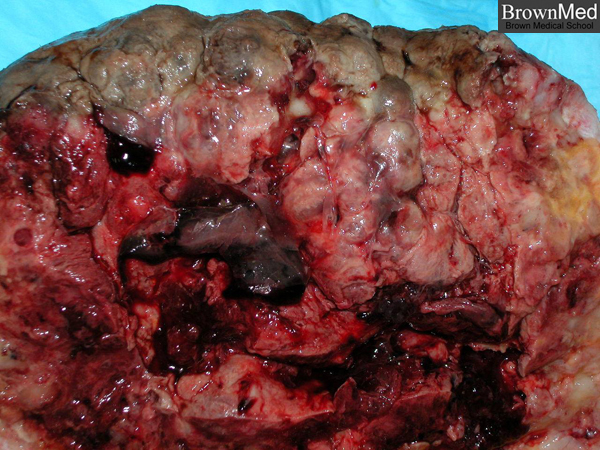 Grossly, metaplastic carcinoma of the breast has a median size of 3-4 cm (size range 1-21 cm). It is firm to hard and, as illustrated, nodular with degenerated cystic areas and hemorrhage. In this photo, the entire specimen consists of tumor.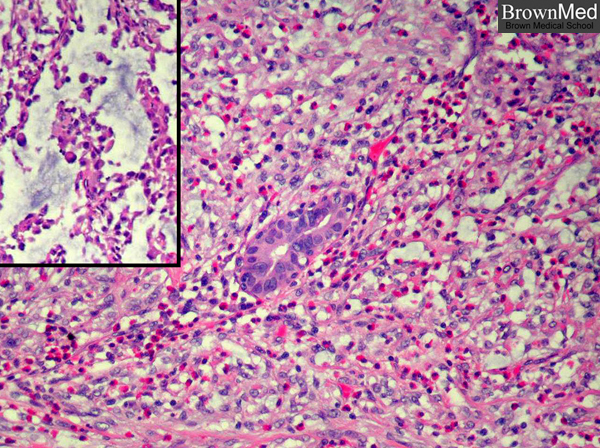 Malignant glands are seen admixed with spindle cells. A moderate number of inflammatory cells appear in the background. The tumor may have epithelioid cells with myxoid background (matrix- producing), as seen in the inset.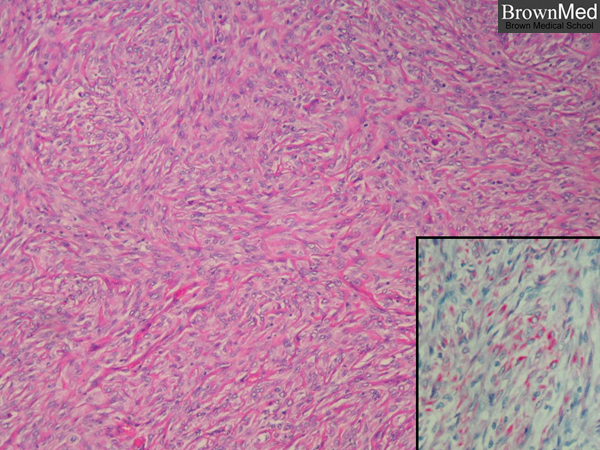 Metaplastic carcinoma may have spindle cell pseudosarcomatous areas with storiform pattern. The spindle cells are immunoreactive with cytokeratin antibody (red stain in inset photo).
Contributed by Dr. Selina Cortez