Abdominal Aneurysm (Inflammatory)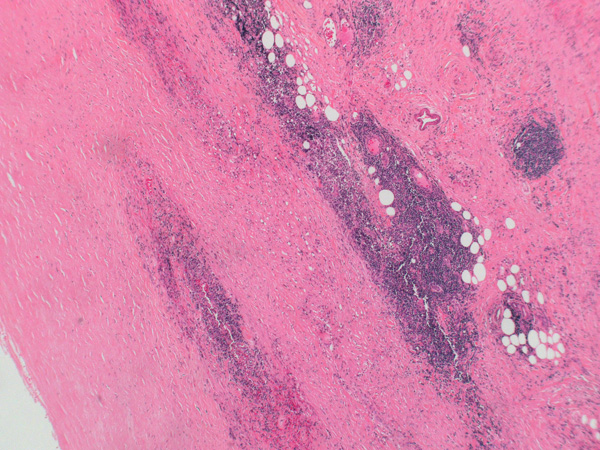 This microscopic section, showing fibrosis and chronic inflammation with lymphoid aggregates, is from the wall of an inflammatory abdominal aortic aneurysm and surrounding fat. In these cases, the changesextending into the surrounding retroperitoneal tissue can be associated with involvement of nearby structures, e.g. ureteral obstruction.
The illustration is of an inflammatory aneurysm, not the common type. The abdomen is the most frequent site of atherosclerotic aneurysms. Fortunately for the patient and the surgeon the location is usually below the renal artery ostia and above the bifurcation.