Serous papillary borderline tumor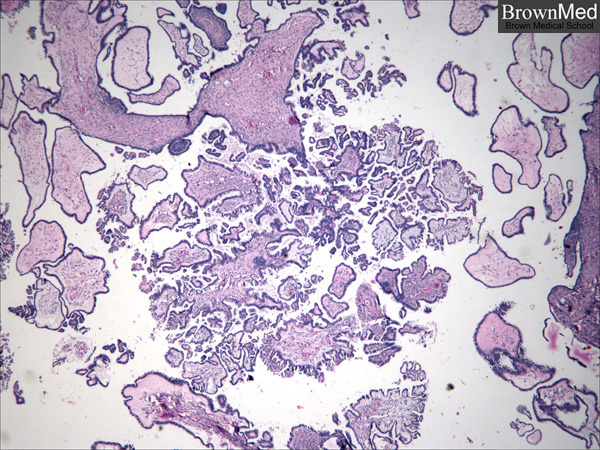 More typical appearance (without micropapillae) in this portion of the tumor. Chemotherapy is not indicated in this case because there is no destructive stromal invasion.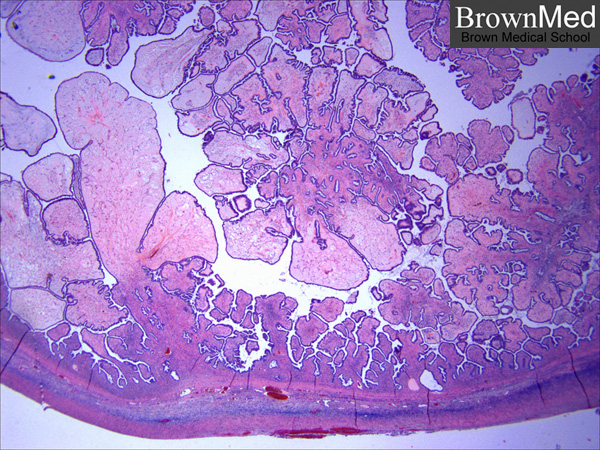 Ovarian serous papillary borderline tumor, intracystic, without surface cortical involvement.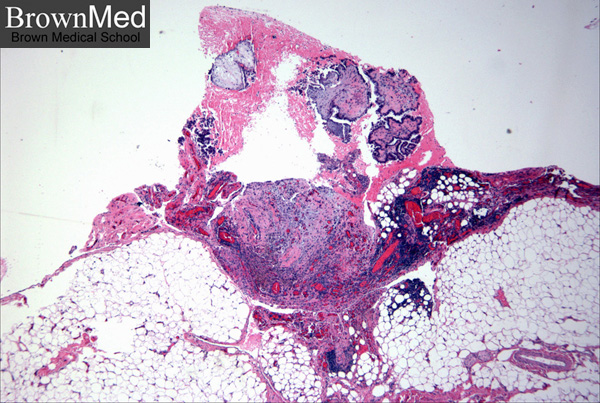 Omentum with noninvasive desmoplastic implant of ovarian serous borderline tumor, no invasion.
Contributed by Dr. Dwayne Lawrence