Squamous cell carcinoma (vulva, microinvasive)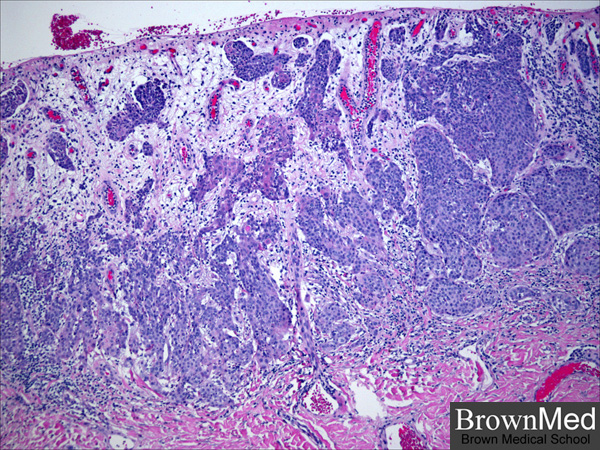 Small vulvar squamous cell carcinoma in a 70 year old woman.  Measures 3.8 mm in width and 1 mm in depth of invasion. Therefore, qualifies for microinvasive carcinoma (1 mm or less stromal invasion).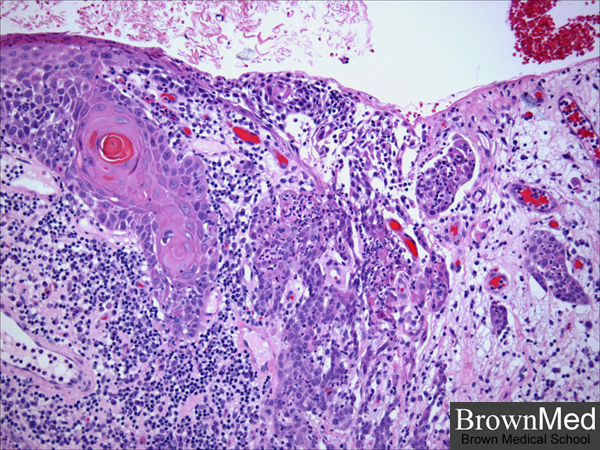 The limit for microinvasion is 1 mm as compared to 3 mm in the cervix. At 3 mm of invasion, vulvar SCC will have 5-8% lymph node involvement, as compared to less than 1% nodal involvement in cervical microinvasion. No vascular invasion was identified in this case.
Contributed by Dr. Dwayne Lawrence