Vaginal Intraepithelial Neoplasia (VIN)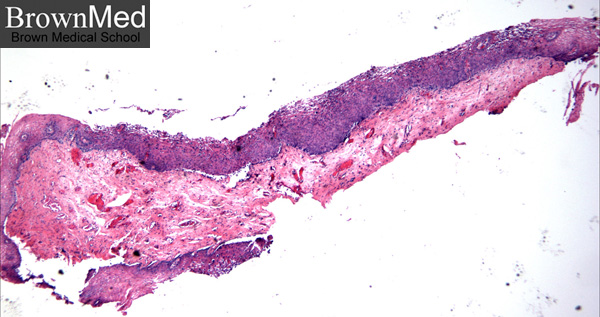 This lesion from a 33 year old woman is equivalent to moderate squamous dysplasia.  HPV was probably serotype 16 or 18 and the patient had both cervical and vulvar lesions, reflecting lower genital tract involvement with HPV.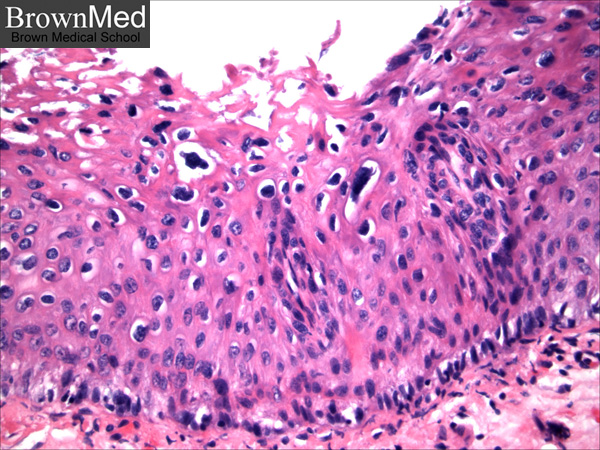 Note the high grade nuclear features with human papilloma virus (HPV) effect, which is the cause of this lesion.  Such patients have to be carefully followed and treated to prevent progression to invasive squamous cancer.
Contributed by Dr. Dwayne Lawrence