Adenoid cystic carcinoma
A 71 year old man presented with an enlarging left parotid gland.
Gross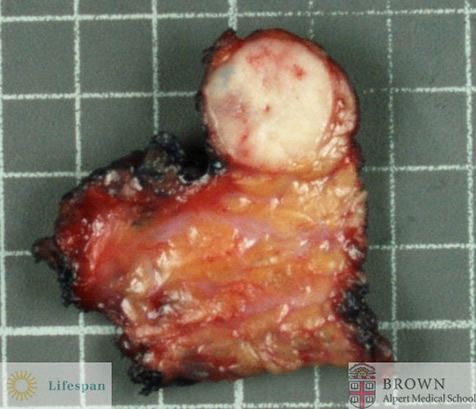 Gross exam of the superficial parotidectomy specimen showed a well circumscribed tan white lesion measuring 1.6 cm in greatest dimension
Microscopic Examination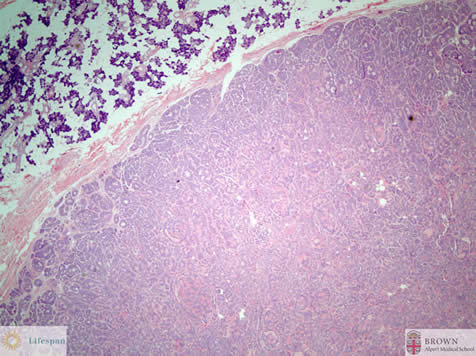 Low power view shows a cellular lesion separated from the normal parotid gland by a thin fibrous capsule.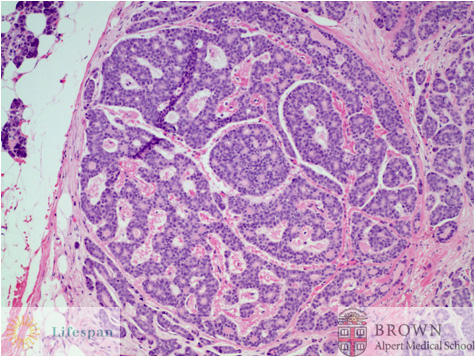 On high power, cribriform glandular elements composed of a bland population of basaloid cells with a "Swiss-cheese" or sieve-like pattern are seen.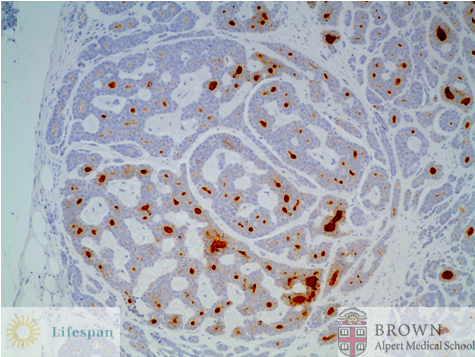 Only some of the spaces are true lumina as shown by positive staining with CEA.
Diagnosis and Discussion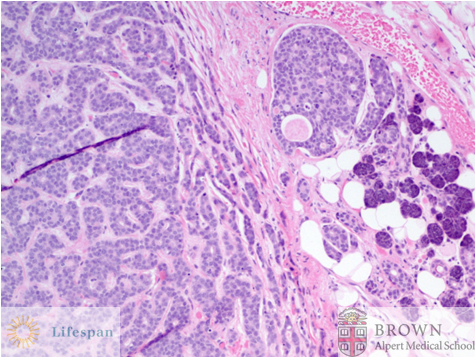 The diagnosis of carcinoma is established by the presence of tumor infiltration or perineural invasion. This view shows tumor infiltrating beyond the capsule into the fat. Perineural invasion was not seen in this specimen.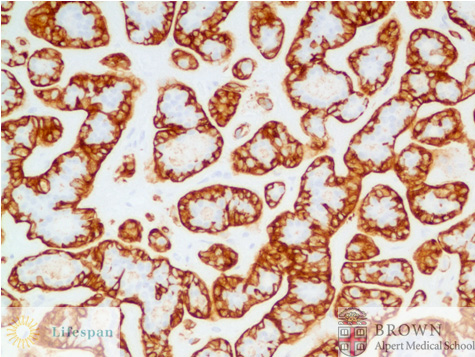 A myosin stain highlights the abluminal cells that are myoepithelial in nature.
Adenoid cystic carcinoma is frequently seen between the fourth and seventh decades of life. It is a slow growing tumor that usually presents with pain and a mass. Adenoid cystic carcinoma involves the oral minor salivary glands or seromucinous glands of the upper respiratory tract (sinonasal tract) more frequently than in all the major salivary glands combined. The parotid gland is the most common major salivary gland involved. This carcinoma has a widely infiltrative pattern of growth and perineural spread is common. Three types of architectural patterns are seen 1) tubular 2) cribriform and 3) solid. Treatment consists of surgical excision and radiation. Local recurrence is common; the solid pattern has a worse prognosis. (adapted from Diagnostic Surgical Pathology of the Head and Neck, Douglas R. Gnepp ed)
Additional cases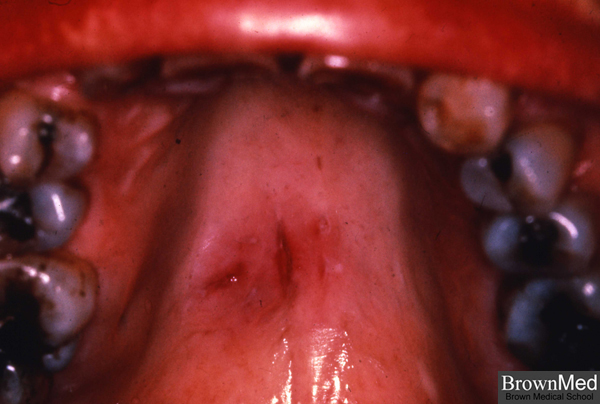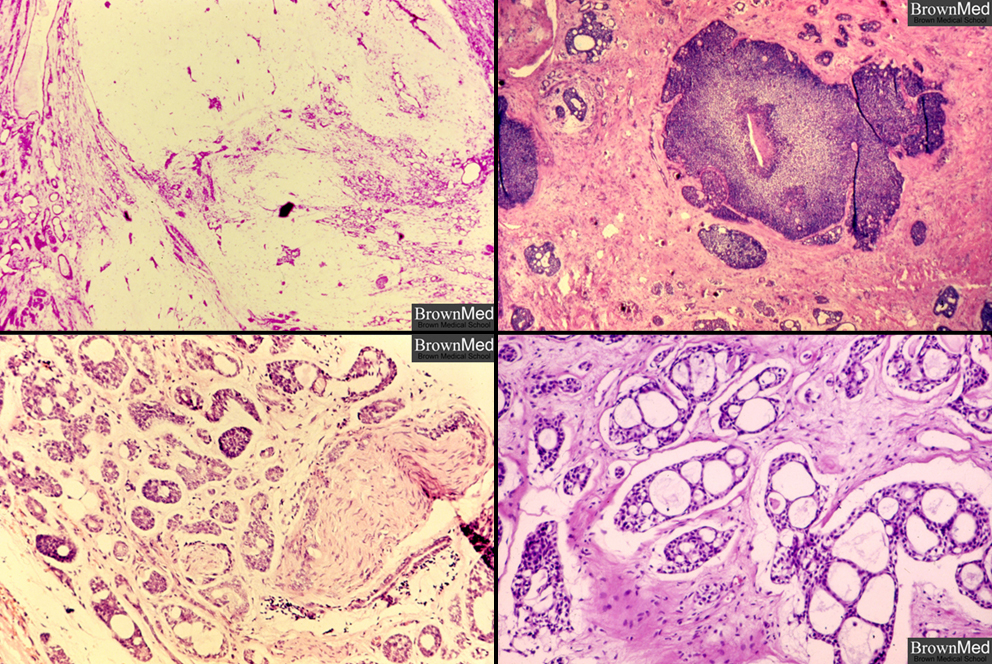 Contributed by Sudir Perincheri MD and Douglas Gnepp MD