Schistosomiasis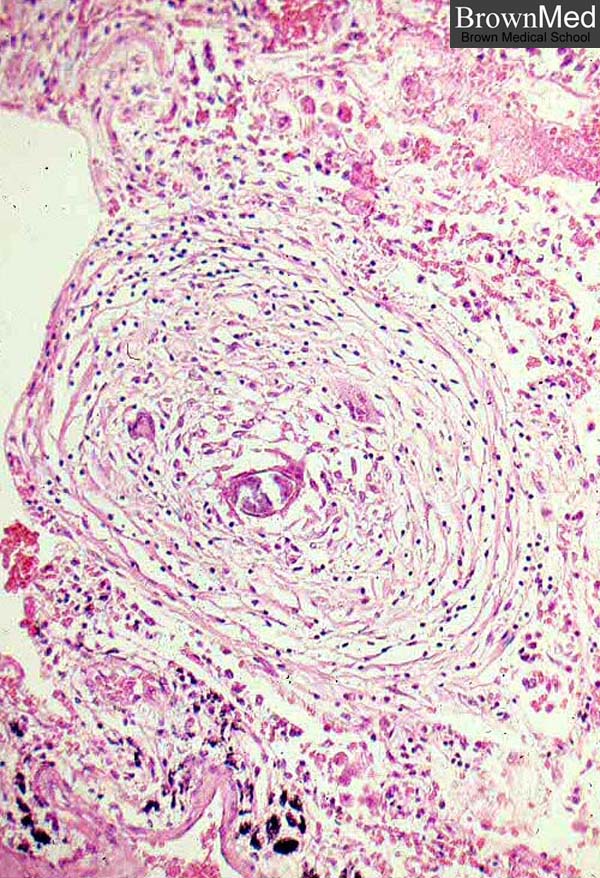 Circumoval granuloma in the lung. Though schistosomes pass through the lungs after entry into the host, the pathology demonstrated here occurs only after shunting of eggs through portal-systemic collateral veins in patients with hepaticosplenic schistosomiasis.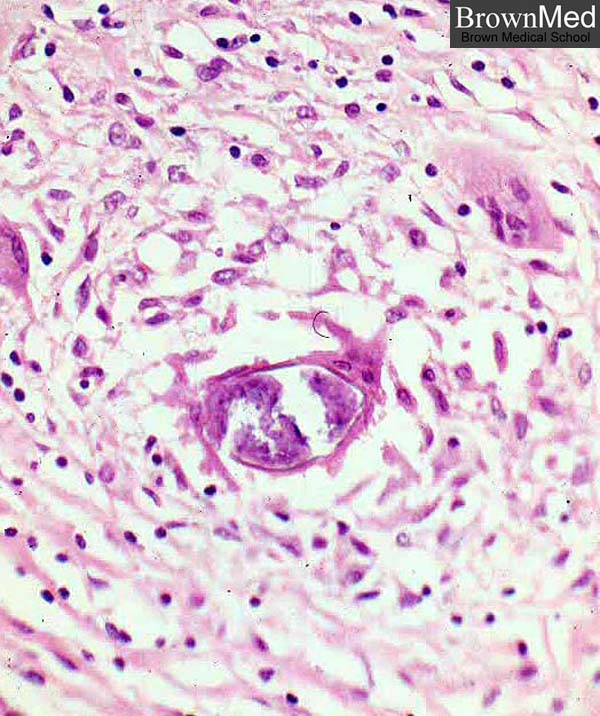 A granuloma of macrophages, giant cells, lymphocytes, eosinophils, and collagen fibers surrounds an ovum of S. mansoni.  
Schistosomiasis is caused by one of the Schistosoma species of which S. mansoni, S. japonicum, and S. haematobium are the most prominent. S. haemotobium affects the urinary bladder and is a precursor of squamous cell carcinoma of that organ. Manifestations of infection with S. mansoni and S. japonicum are mostly intestinal. S. mansoni occurs in South America, the Caribbean, Africa, and the mideast. Infection occurs after exposure at the time of swimming , working or playing in infected water. This is a chronic disease. Patients may present with cough, abdominal pain, fever, diarrhea, hematuria. Hepatosplenomegaly is common. Pulmonary hypertension can occur. Diagnosis can be made by identification of ova in urine or feces. Praziquantel in a single yearly dose is an effective treatment.
From the slide collection of the late Dr. Charles Kuhn