Why Choose Brown for your Master's?

Cutting-edge, interdisciplinary, graduate-level education at the interface of engineering, biology, and medicine.

The program is distinguished by its strong and collaborative connections between academic science, clinical medicine, and industry.

A friendly scale and collaborative culture.

Graduate students make up a quarter of Brown's <9000 student population and engage with more than 700 full time faculty. Learn more about Brown's Graduate School culture, distinctive opportunities, and academic programs.

Students and faculty from diverse training, ethnic, gender, and social backgrounds.

The University is committed to creating a more diverse and inclusive academic community. Please read about diversity and inclusion at Brown.

Master's degree students in the Department of BME come from diverse training, including research and industry, and backgrounds, including sciences (such as physics, chemistry, and biology), mathematics, and several fields of engineering (such as mechanical, electrical, and chemical engineering).
Graduate students gain both the intellectual and the practical skills required for developing today's emerging science into useful biomedical technology and therapies.

Students customize their curriculum:

Choose your own engineering, biology and medical school courses

Options to gain valuable clinical experience at nearby teaching hospitals associated with the Brown Medical School, engage in stimulating internships at companies commercializing biomedical technologies, and/or engage in dissertation research

Part-time track to accommodate working students

A wide variety of independent, cutting-edge research projects.

Our advisors are passionate, supportive, and committed to strong mentorship.

Flexible course work allows for focus on research.

Our students publish in top scientific journals: 45 Graduates from 2015-2017 were authors on 39 publications.*

Some of the journals our students have published in:

*Publications are likely to increase over time.
Recent publications by our Masters students:

Azagury A, Fonseca VC, Cho DY, Perez-Rogers J, Baker CM, Steranka E, Goldenshtein V, Calvao D, Darling EM, Mathiowitz E. Single Step Double-walled Nanoencapsulation (SSDN). J Control Release. 2018;280:11-19.

Bellamkonda S, Woodward SJ, Campolettano E, Gellner R, Kelley ME, Jones DA, Genemaras A, Beckwith JG, Greenwald RM, Maerlender AC, Rowson S Jr., Duma SM, Urban JE, Stitzel JD, Crisco JJ. Head Impact Exposure in Practices Correlates with Exposure in Games for Youth Football Players. J Appl Biomech. 2018:1-22.

Evans EB, Brady SW, Tripathi A, Hoffman-Kim D. Schwann cell durotaxis can be guided by physiologically relevant stiffness gradients. Biomater Res. 2018;22:14.

Our tuition scale is competitive with other Masters's program

Students pay per course credit and are required to take 8 courses over 4 semesters. Learn more about tuition and fees.

Important Notes:

The Grad School's tuition rates are based on a 4-course per semester schedule, but our program averages a 2-course per semester schedule.

The BME Master's Program does not follow the pay scale for the Engineering Master's program (it's cheaper!).

Located in the heart of affordable, spirited, and creative Providence, RI - The Creative Capital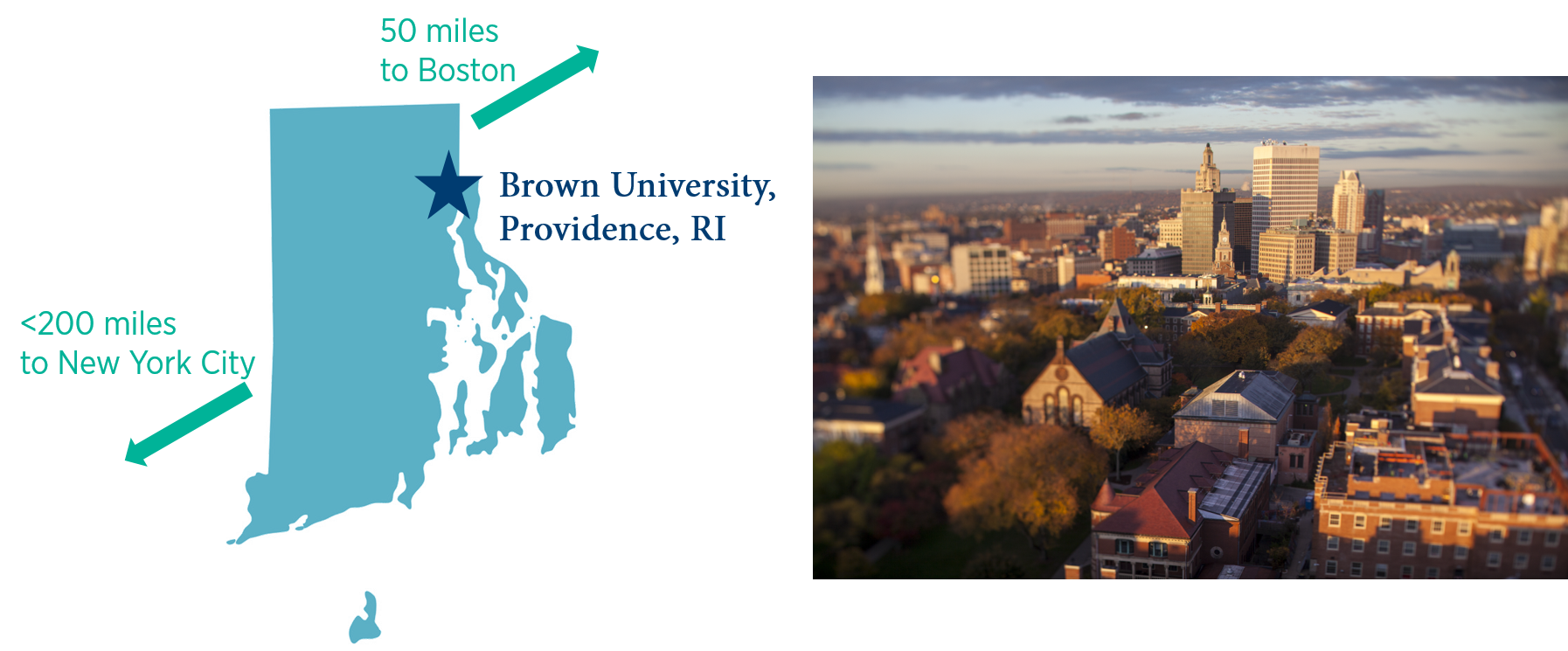 Students report high satisfaction with their degree and their experience and continue to great PhD programs and companies.

BME ScM Placement (2015-2017, 45 students):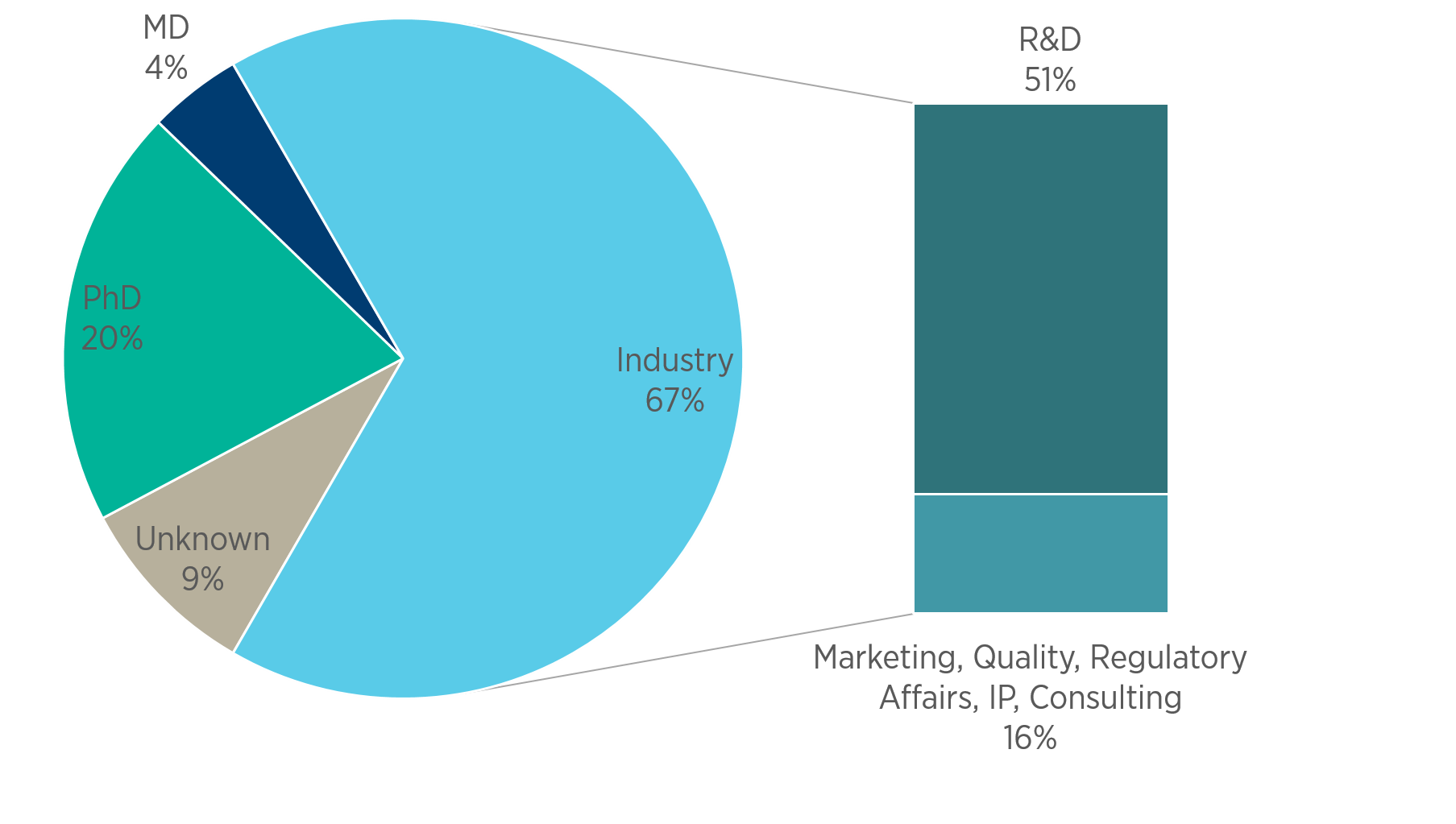 Companies our recent ScM graduates have been hired by: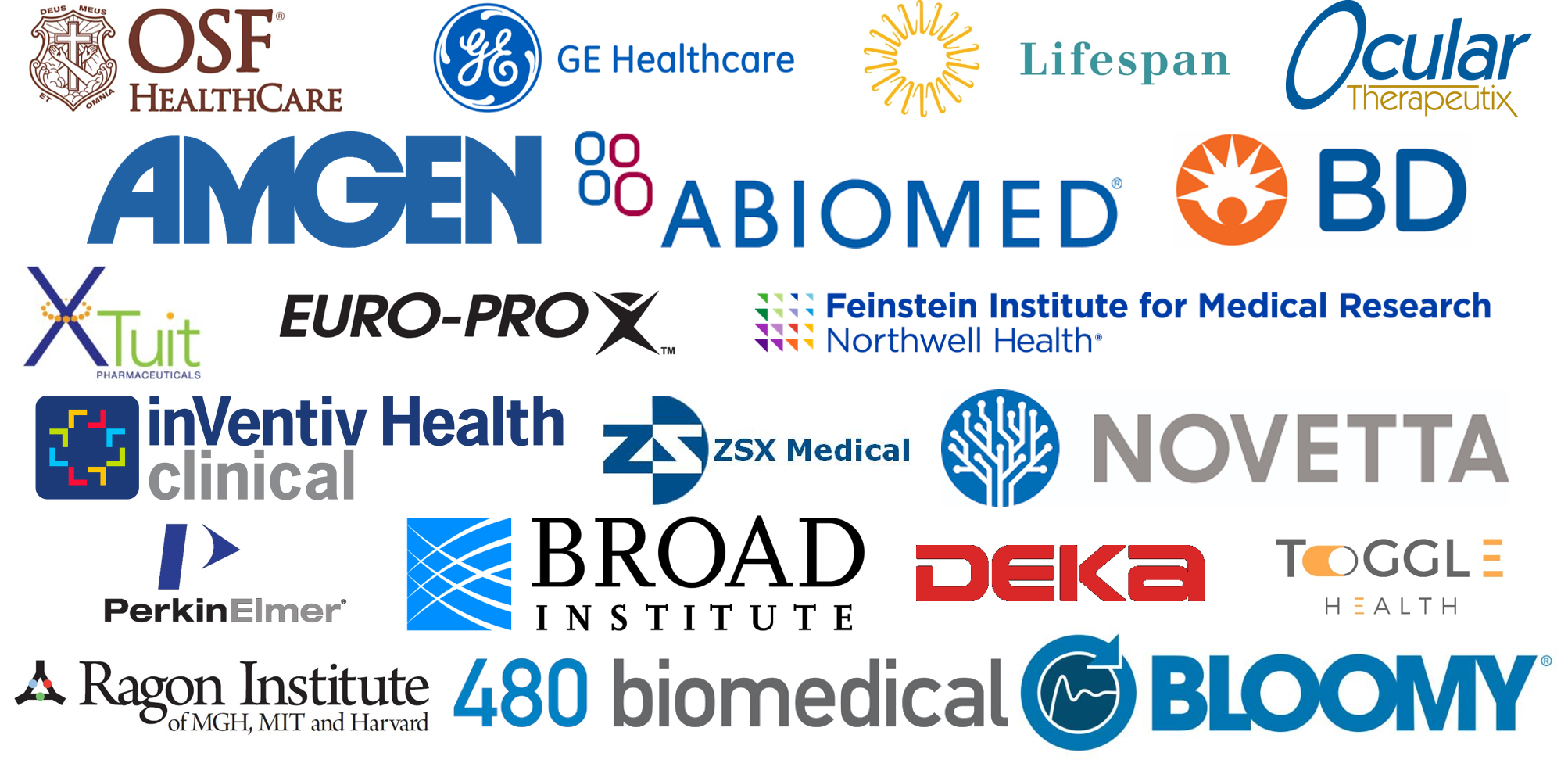 Brown BME alumni and current students can join our LinkedIn Group to network and access job postings.