Brown BME Grads Find Rewarding Careers at the FDA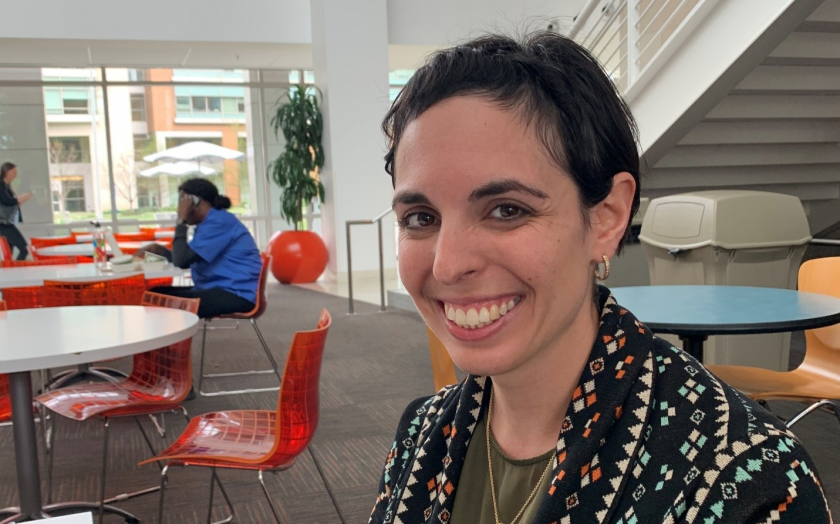 At least six Brown University BME alums now work in various roles for the FDA.  BME Director Vicki Colvin caught up with several of them during an AIMBE-FDA workshop held April 15-16 at the FDA's White Oak campus. They all agree that a rewarding part of their work is that they help bring medical innovations to the market, ultimately improving people's lives.
For some of our alums, an interest in the FDA started early.  Some, like Charlie Yongpravat '07 ScM'08, had a family member who had to deal with a medical device recall.  "The experience taught me what the FDA actually did, and how it helped protect people", he said.  Others had to overcome their perception of the FDA as a drag on innovation.  "After hearing from entrepreneurs who had to deal with the FDA at Brown, I did not have a positive impression" said Suza Gilbert '08 ScM'09.  Now they all emphasize how the FDA collaborates with industry to ensure novel products are both effective and fast to market. 
Biomedical engineering expertise is valued and widely applied at the FDA.  Some of our alums work with companies seeking FDA approval for medical devices; as 'lead reviewers' they analyze information about device safety and efficacy, often as part of larger multi-disciplinary teams.  Others have found a home in the FDA's research laboratories which develop new ways to test drugs and devices, as well as study emerging technologies (e.g. nanotechnology, 3D printing) for which there is no existing safety or evaluation protocols.  FDA engineers can also help shape new policies for more effective regulation and communication.  A common theme for all of them, however, is how teamwork is central to the FDA workplace.  The problems they tackle are simply too big to be solved by one person alone.
Landing a position at the FDA can be a challenge, and our alums had some advice for interested students.  They should apply for relevant FDA fellowships (see links below); programs offer both short and long-term options for undergraduates, PhD candidates and even post-doctoral researchers.  Even if they are not selected for a fellowship, FDA engineers are involved in the application reviews and can bring resumes to the attention of groups that are hiring.  The tried and true networking approach is also a viable option. If students encounter FDA employees at research conferences, for example, alums advise starting a conversation to learn more about what they do.  Finally, once in an interview, students should be ready to showcase their communication skills.   FDA professionals prize colleagues who can explain and integrate technical data, so they advise to be prepared to talk about research or classes at the 30,000 foot level. 
Links:
Post-graduate Fellowships at FDA: https://www.fda.gov/about-fda/scientific-internships-fellowships-trainees-and-non-us-citizens/post-graduate-fellowships-fda
FAQ on the FDA: https://www.fda.gov/industry/fda-basics-industry/industry-frequently-asked-questions