Faculty and Graduate Students Connect at BME Community Events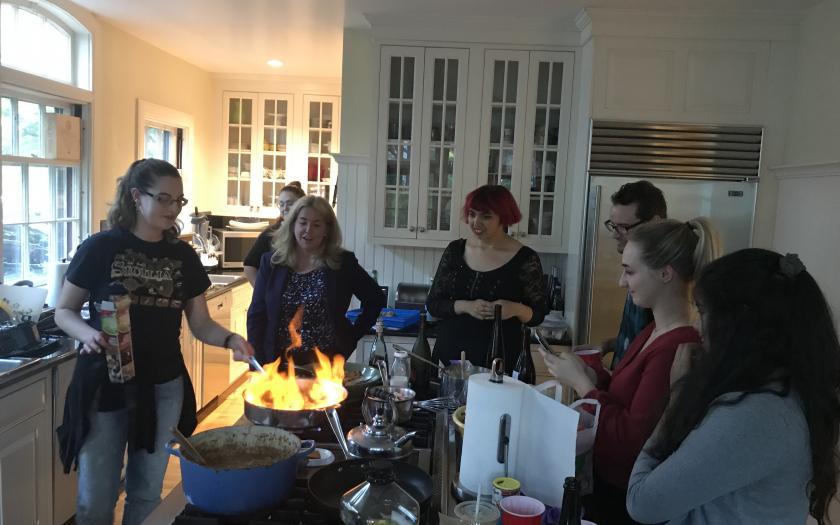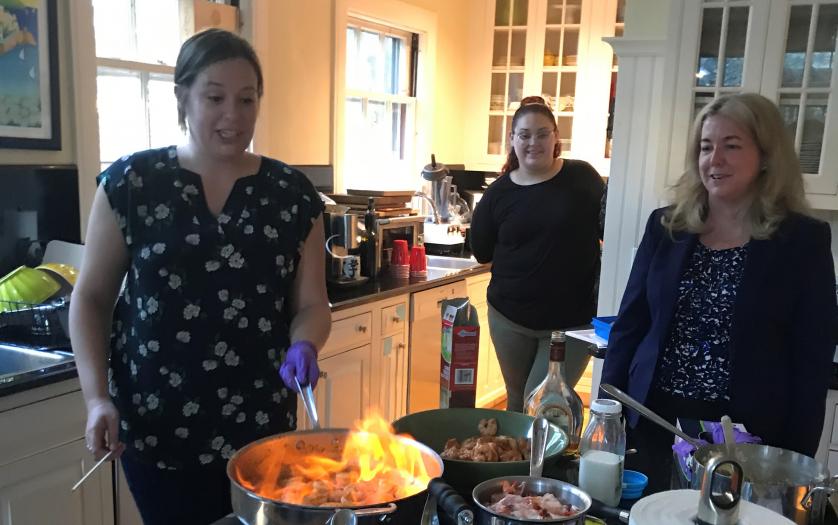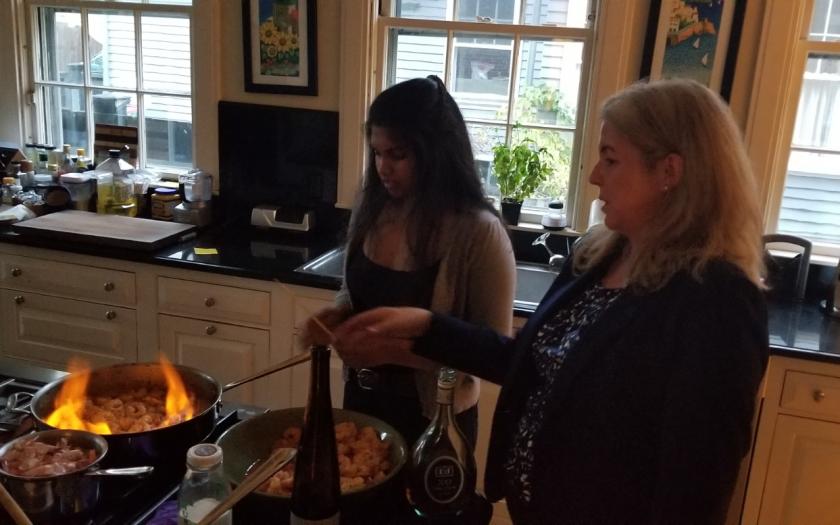 Brown Biomedical Engineering and Biotechnology graduate students kick-started the 2019-2020 academic year with two community building events at the residence of Dr. Vicki Colvin, the Director of the Center for Biomedical Engineering (CBME). The first event, a wine-tasting with burger and ice-cream sundae bar took place on Friday, August 30th, and in attendance were new and returning graduate students- PhD and ScM, and a few faculty members. The evening started with wine tasting lesson led by Dr. Colvin and segued into home-made delicious burger bar, and an equally impressive ice cream sundae bar, accommodating the needs of students- vegetarian, gluten-free, and dairy-free. This casual event served as an excellent opportunity for new students to meet their peers, and the returning students, and discuss their lives in the program and outside Brown, and make friends in the department, before classes and research took over their schedules. 5th ScM student Joshua Daniel, who has returned to Brown after working for a year, said, "I appreciated the opportunity to have a casual evening with my peers and professors." Joshua liked the casual setting of the evening, and the ability to carry out 'relaxed conversations' with the ScM program coordinator, Dr. Gray, and CBME director, Dr. Colvin, "I anticipate that events like this will make conversations more frequent and fruitful," he added. All the students present seemed to have a wonderful time, and looked forward to future gatherings like this.
A second event took place on Friday, September 20th. This time, Dr. Colvin, who was born in Louisiana, shared her expertise in cajun cooking. Students and faculty prepared chicken and sausage gumbo, chippewa shrimp, goat cheese grits, and a salad with family-recipe salad dressing. Dr. Celinda Kofron and graduate students Kali Manning, Josephine Kalshoven, and Sheila Velagupudi all tried their hand at flambé-ing shrimp with Kali and Sheila producing the most impressive flames. After meal prep, the chef and sous chefs were joined by several more BME students to enjoy the products of their labor.  A vegan jambalaya and a chocolate fountain rounded out the menu. Students again enjoyed the time to connect with the Brown BME community and the great food!