November Alumni Spotlight - Alyssa (Ricker) Glennon '07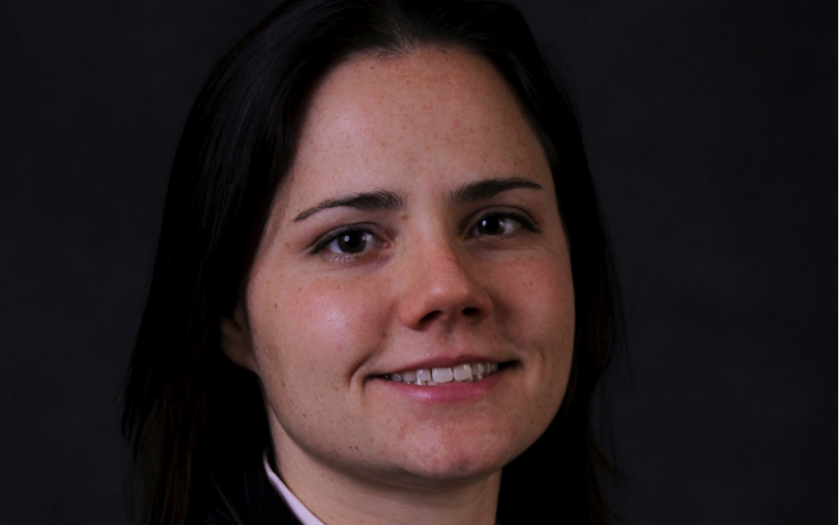 Tell us about your background. When did you graduate from Brown? What has your career path been like since graduating from Brown? What made you choose your employer/position?
Immediately after graduation in May 2007, I started working with an orthopedic surgeon in RI who wanted to design and build prototype medical instruments that he thought would improve his clinical practice. This included smaller products such as knives, lighted retractors, and limb positioner/holder devices for patient positioning during surgery. After about 6 months of prototyping, I moved around a bit (job searches in early 2008 weren't always as fruitful - I had to search for 6 months to find something), and took an entry-level industry position as a product development engineer for a medical device company in Dallas, Texas (OsteoMed). I started out doing sustaining engineering on existing products, and over 4 years moved into new product development and some project management on hand/wrist and foot orthopedic implants. This included instrumentation, plates, screws, and small joint replacement implants. Though I enjoyed the technical aspects of product development, I found myself frustrated by how far removed I was from the actual patient. I wanted to more tangibly help people, and I didn't feel as involved in patient outcomes as I thought I might be. From there I moved to the Detroit/Ann Arbor area, where I took a role as a clinical engineer at a 3D technology company (Materialise). I'm now a principal clinical engineer, and I use 3D software to virtually plan and simulate orthopedic surgery for individual patients in collaboration with orthopedic surgeons. I also design and 3D print patient-specific surgical instruments that are used in the operating environment to translate the virtual surgical plan into actual surgery. I've been here for over 4 years, and I love how the work I does directly impacts an individual patient's surgery. I also greatly enjoy working so closely with surgeons on a daily basis, and opportunities to attend surgery as a technical observer.
How did your experience at Brown help you find your first position after graduation?
As a senior at Brown, I took an independent project class that introduced me to the orthopedic surgeon I ended up working with after graduation. We designed and prototyped a retractor as part of the Brown project, and it was an easy transition to work on more products after graduation.
What experiences and/or personal qualities would you look for if you were in the position to hire new graduates from Brown?
Most of what I've done at any job has been learned from on-the-job training. If I were hiring a new Brown grad, I'd focus on problem solving skills, attention to detail, good communication skills particularly with more diverse groups (ex. doctors), and an eagerness to learn and use CAD software.
What is your current position? On a typical day (or week) in your position, what do you do? What are the toughest challenges you face? What is the most rewarding part of your job?
Principal Clinical Engineer @ Materialise USA. I do virtual surgical planning and create 3D printed patient-specific surgical guides with orthopedic surgeons across North America. I start with data from patient CT scans, which are sent to me from the surgeon. I then convert the data into CAD files, and together with the surgeon I simulate and optimize the surgery in 3D digital space. This allows the surgeon to fully evaluate multiple surgical options prior to bringing the patient to the OR, which has been shown to better define the required correction, reduce OR time, reduce fluoroscopy time, limit infection, increase surgical precision, and improve patient satisfaction. I work primarily in the upper extremity, and have a particular interest in hand/forearm transplantation and pediatric upper extremity pathology. I speak with surgeons several times a week, and will occasionally attend surgery as technical support. I also support publications and presentations describing the benefits of applying 3D technology to surgery. It's easy to see the most rewarding part of this role, which is the direct impact my work has on a particular patient. I frequently get feedback from surgeons on how the technology really made surgery easier for them, but the best is when I hear about how the patient "was able to shake hands again for the first time in 10 years", or "was able to bend his elbow, something he hadn't done in over 7 years", or knowing that a 7 year old child now has a functioning wrist. I also planned the world's first bilateral, pediatric, hand transplant, and seeing the success of this patient over time has been remarkable. However, working in a clinical environment also comes with challenges. Our timelines are rigid (and fast) because surgery is scheduled. Navigating health insurance and hospital systems can be difficult and is different at each institution. Surgeons and engineers speak different technical languages, but bridging that divide is necessary to come to a final optimized plan. Though I draw on past experiences frequently, each case is also different, starting new each time. It's exciting, and certainly keeps you on your toes!
Are there any courses at Brown that you would recommend taking as preparation?
I think having any experience in CAD and product design is very helpful. You'll end up using various software programs as an engineer in industry, and any prior experience will only make that easier. Engineers that I've seen as the most successful have more practical experience as well. Actually design something, build something, test something, write something, present something. Theory is good, but until you do it I think there's a knowledge gap. Really participate in your design projects and labs! That's where you really learn how to think as an engineer.
If you had it to do all over again, what would you do differently?
I wouldn't change anything I did, but I would offer some advice to maybe make things easier. Try out lots of different things while at school, it's the easiest and best and probably most fun opportunity to do that. Really explore so that later you can decide where you might want to try focusing. I'd also suggest using your summers or extracurricular time for more exploration. If you can shadow someone for a period of time, or participate in an internship, do research, or even volunteer in some capacity in an area/industry of interest, it'll help you define where you might want to go next and why. I found that getting my first industry job was a challenge, and more experience of any kind might've streamlined that a bit more. Once you get your first job and gain real experience, it's easier to move from there!