October Alumni Spotlight - Dominick Calvao ScM '17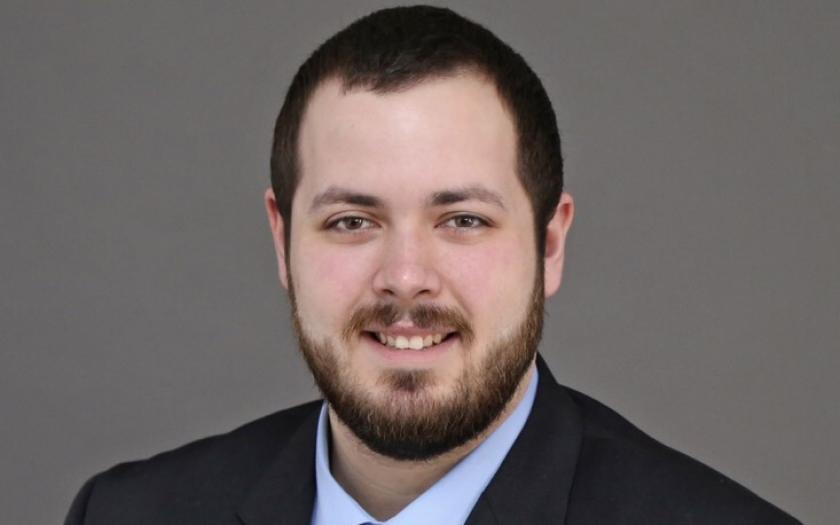 1. Tell us about your background. When did you graduate from Brown? What has your career path been like since graduating from Brown? What made you choose your employer/position?
I graduated in 2017 with my ScM in Biomedical Engineering. In the February of my final semester I was offered a job with MilliporeSigma in a brand now global rotational program which I started soon after graduation. 
2. How did your experience at Brown help you find your first position after graduation?
The resources and career advice I received at Brown went a long way in helping me secure interviews and shine during them. By the time I accepted my current job offer I had already been to about 10 interviews relatively early in the hiring process. I received resume help from professors, professional direction from my advisor, and interview support from the CareerLab.
3. What experiences and/or personal qualities would you look for if you were in the position to hire new graduates from Brown?
Don't spend your precious interview time telling me how smart you are. I have your resume and you're at Brown, I know that you're intelligent. Instead, show me how hard you work, your problem solving process, and your enthusiasm for the work you would be doing. Everything else you can learn on the job.
4. What is your current position? On a typical day (or week) in your position, what do you do? What are the toughest challenges you face? What is the most rewarding part of your job?
I'm a part of a new GOglobal functional rotational program. What this means is that I will rotate through a variety of business functions for the first two years of my career with one international rotation before being placed in a permanent position armed with my wide breadth of company experience. My current role is in segment marketing for in vitro diagnostics companies. Specifically, I am working on applying new marketing techniques on a few strategic global accounts and mapping out a blueprint for how these techniques can be applied to the rest of our business. Coming from a scientific background, there has been a steep learning curve but when I complete this program I will have a much wider breadth of knowledge which I hope to leverage into future opportunities.
5. Are there any courses at Brown that you would recommend taking as preparation?
From a science perspective my favorite course was Drug and Gene Delivery, but in terms of preparation for your full time job I would recommend Biotechnology Science & Industry. This class covered a wide variety of functions and roles within biotechnology companies as well as some of the differences between industries (medical devices, pharma, in vitro diagnostics, etc.). If your goal is to work in these kind of industries, this class is for you.
6. If you had it to do all over again, what would you do differently?
I had to do it all over I would focus more time on networking with the students and classmates around me as well as alumni. Not only is having a network useful for finding a job, but networking in itself is a skill, and like all skills, takes practice. Networking at work is of tremendous importance and I find myself learning as I go and leaving my comfort zone whereas I would have much preferred to learn these skills while still in school.
7. Why did you choose Brown?
I chose Brown for it's excellent research opportunities, vast educational and professional resources, and impactful reputation.
8. Why did you choose BME?
In high school I was very good biology and found it fascinating, but when I got to college and had to pick a major I chose BME because it would allow me continue to learn and work with biological systems, while including a problem solving aspect that I find actively engaging. Biomedical engineers get to do some of the coolest work in the world while positively impacting the lives of others and moving technology forward. It was a perfect fit for me.