September Alumni Spotlight - Bronwyn (Uber) Harris '04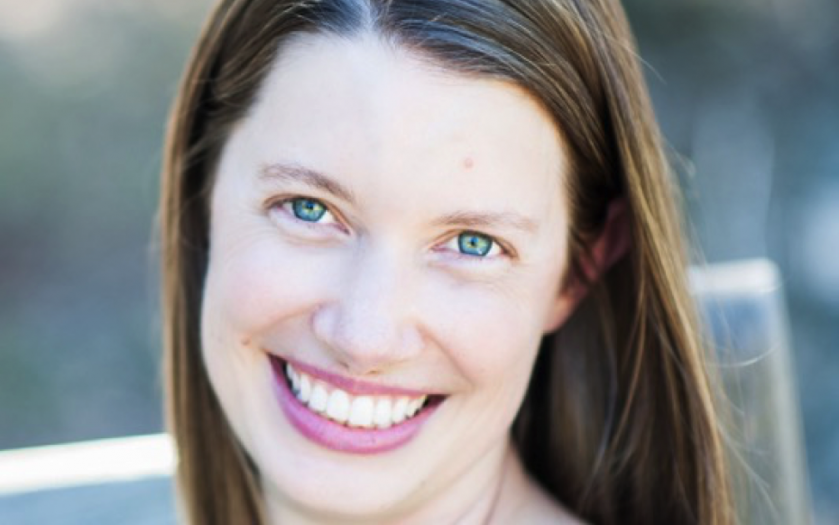 Tell us about your background. When did you graduate from Brown? What has your career path been like since graduating from Brown? What made you choose your employer/position?
I graduated from Brown in 2004. I had majored in bio-medical engineering. After taking first semester of organic chemistry I considered whether I wanted to go to medical school (because if I didn't, then I didn't need to take the second semester). I couldn't think of a good reason to go through all that additional training, so I decided to stick with engineering (as a perk, I didn't have to take more organic chemistry). My favorite class at Brown was an Artificial Organ class taught by Professor Lysaght. As a result of that course, I looked to PhD programs doing related work. I went to University of Pittsburgh to work on ventricular assist devices. In my first semester, I realized that while I loved biomedical engineering, I didn't like sitting in a lab all day. I also really enjoyed interacting with the physicians to better understand the patient care side and connecting that with the engineering solutions. I decided to take a career detour and go to medical school, which yes, meant I had to take that second semester organic chemistry after all. I finished with a masters degree and then went to Vanderbilt Medical School. While in medical school I began to work on research projects that utilized my engineering background. I worked on designing a novel stent for pediatric applications. I really enjoyed being a bridge between medicine and engineering. When applying for residency I was drawn to the Bay Area and particularly Stanford, a leader in medical device innovation! I completed my pediatrics residency and pediatric cardiology fellowship at Stanford. During that time I continued to perform research related to medical devices, in particular evaluation of pulse oximetry in pediatric patients. I also had the opportunity to complete the Stanford Biodesign Fellowship, a unique program that puts together teams of physicians and engineers to work together to identify important clinical needs and then innovate for them. It is a rigorous program that emphasizes needs based innovation, full understanding a clinical need so that you can build the right solution, instead of creating a solution and then fitting it to a need. As a result of my experience in this program, I founded a company with other biodesign fellows that is using a novel approach of monitoring to care for children with asthma. I am currently the CEO of this company, Tueo Health.
How did your experience at Brown help you find your first position after graduation?
I took a long training path: graduate school, medical school, residency and then fellowship. So my first official position is to be CEO of my own start-up! A lot of what I learned at Brown, was how to learn. The engineering courses taught me how to approach and explore new topics, something that I will hopefully never stop doing.
What experiences and/or personal qualities would you look for if you were in the position to hire new graduates from Brown?
I look for students who have tried something new and pushed themselves in college. I am not looking for someone who necessarily has a perfect record, I want to know that he/she enjoys a challenge and knows how to work through adversity.
What is your current position? On a typical day (or week) in your position, what do you do? What are the toughest challenges you face? What is the most rewarding part of your job?
I am currently CEO of a digital health start-up. I also have clinic a half day a week as a pediatric cardiologist. There really is no typical day for me! We are a three person team right now, so we do whatever needs to get done. I love working on something that has the potential to transform the way medical providers care for individuals with asthma.
Are there any courses at Brown that you would recommend taking as preparation?
The core engineering courses are important, put time and effort into that, but beyond that take courses on topics that you are passionate about and don't be afraid to try something new! Beyond courses, I encourage you to be involved in other activities on campus. I was on the women's crew team for four years and probably learned just as much from that experience as I did in the classroom.
If you had it to do all over again, what would you do differently?
It seems cliche, but I don't think I would do anything different. I think it is important to be flexible with your career and follow your passion!