I2S2 Seminar: Computational Modeling for D&I -An Overview with Examples from the Field featuring Bo Kim, PhD.
Dissemination and implementation (D&I) research focuses on strategies that are used to distribute and promote the uptake of evidence-based practices in health care settings. These settings are often complex systems that have multiple dependencies, competitions, relationships, and other interactions between their components and/or with their environments. To study these complexities, D&I researchers have begun to turn to computational modeling. This seminar session will discuss the relevance of computational modeling to D&I, and share examples of how computational modeling is being used by D&I studies (e.g., to enhance stakeholder engagement, to guide resource allocation). This session will additionally highlight several issues for consideration when using computational modeling to examine D&I, and propose future directions in which computational modeling can contribute to D&I research. As data-driven approaches to enhancing care remain central to learning health systems, this session will aim to serve as a forum on how D&I can harness computational modeling to support those systems' implementation and sustained delivery of evidence-based practices.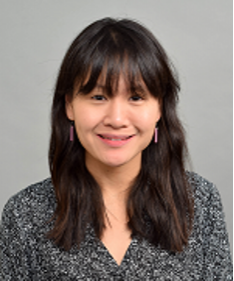 Dr. Kim is a mental health services researcher at the VA Center for Healthcare Organization and Implementation Research (CHOIR), and an Assistant Professor of Psychiatry at Harvard Medical School (HMS). With an academic background in systems science and engineering, her research interests are in applying multidisciplinary methodologies toward studying the quality and implementation of mental health services.
I2S2 covers the breadth of topics in effectively using data and technology to advance biomedical discovery and healthcare delivery. Each learning activity (seminar, journal club, workshop, or tutorial) features methods, applications, or resources that are aligned with components of a learning health system. This series is a joint initiative between the Brown Center for Biomedical Informatics, Brown Department of Psychiatry and Human Behavior Implementation Science Core, Rhode Island Quality Institute, and Advance Clinical and Translational Research (Advance-CTR).