National Public Health Week events:

Monday, April 4, 2022 | noon - 1 p.m. | Virtual

Join Dr. Megan Ranney, academic dean of the Brown University School of Public Health, for a special virtual conversation with Gina McCarthy, White House National Climate Advisor under President Joseph Biden. Ms.McCarthy leads the White House Office of Domestic Climate Policy focused on mobilizing a whole-of-government approach to tackling the climate crisis, creating good-paying union jobs, and securing environmental justice.
Monday, April 4, 2022 | 4 - 6 p.m. | Virtual

The Rhode Island Public Health Association welcomed students for a panel discussion highlighting epidemiology as a career and recognizing racism as a public health crisis. Three epidemiologists share their distinct perspectives on the field, career preparation, and future opportunities to use epidemiology to measure, address, and end racism.
Monday, April 4, 2022 | 6 - 6:30 p.m. | Virtual

Betty Marcus Women's Health Endowment Fund Awards

Bess Marcus, Professor of Behavioral and Social Sciences, invites you to a virtual zoom presentation of the 2022 Betty Marcus Women's Health Endowment Fund Awards. The Betty Marcus Women's Health Awards are presented annually to health care providers affiliated with the Miriam Hospital who epitomize excellence in community service, research, and/or clinical service for women.
Tuesday, April 5, 2022 | 1:30pm - 3:30 p.m. | Alumnae Hall

The School of Public Health's annual conference highlighting the research accomplishments of Brown's students, trainees, and partners. All members of the Brown community are welcome to visit the poster session to learn more about Brown students' high-impact public health work.
Tuesday, April 5, 2022 | 1:30pm - 3:30pm | Alumnae Hall | Crystal Room

As part of Public Health Research Day, we invite you to connect with local public health organizations to learn about research, internship, and postgraduate job opportunities.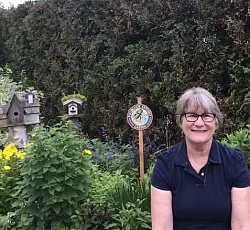 Wednesday, April 6, 2022 | 12 - 1:00pm | Virtual

Join URI Master Gardener Noreen Kepple to learn the techniques of container gardening including plant, container, and soil choices as well as plant needs like light, watering, fertilizing, and drainage. Start the spring feeling confident creating your own gardens in containers, maybe with a twist!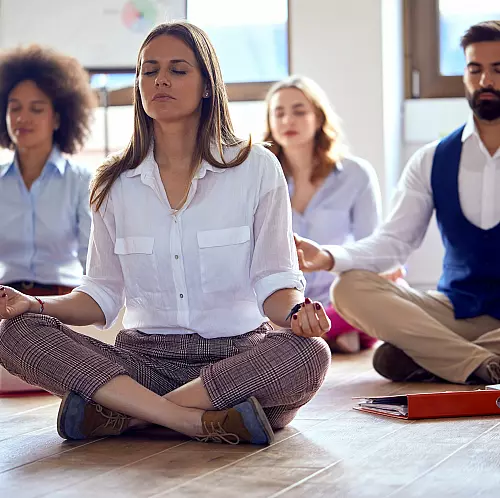 Thursday, April 7, 2022 | 12 - 1:00pm | 121 South Main St, 3rd Floor

Slow Flowing Yoga

All members of the Brown community are invited to attend a slow flowing yoga class with certified instructor Anita Bevens. Deep stretching and some strengthening and stability will be followed by 15 minutes of mindful relaxation for mind and body stillness.
Thursday, April 7, 2022

Induction ceremony for the Epsilon Iota Chapter of the Delta Omega Honorary Society. Attendance by invitation only.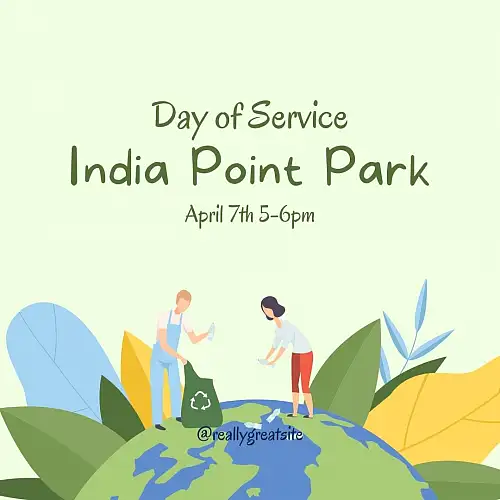 Thursday, April 7, 2022 | 4 / 5 p.m. | India Point Park

SPH Student Day of Service

Please join the Delta Omega Society, the SPH-GSC, and the Public Health DUG in a Day of Service park cleanup of India Point Park. Students are invited to meet at the School of Public Health (121 S. Main Street) at 4pm on Thursday 4/7 for pizza in the 2nd floor kitchen, and then walk over to the park as a group at 4:45pm, or meet us directly at the park at 5pm. Latex gloves and trash bags will be provided for trash pickup at the park, and there may also be opportunities to clean-up the park in other ways such as cutting the grass or tending to the plants as well.
Monday, April 11, 2022 | 10 a.m. - 2 p.m. | Faculty Lounge

The SPH community generously made 21 donations to the Rhode Island Blood Center during National Public Health Week! The need for donations is more urgent than ever!
---
Resources:

The Mindfulness Center at Brown offers free daily online mindfulness sessions open to the public to help ease anxiety and build community.
Register for a free mindfulness session
---
Our thanks to the Brown Library for rounding up this list of public health library resources available at Brown, including online access to biomedical and public health literature, resources for reliable health information, and information on special collections.
---
Physical, mental, and emotional health and well-being are central to achieving goals and life balance. These curated resources from across Brown and beyond are here to support the Brown community and to help with navigating this unpredictable time.