The Open Curriculum is defined by a purpose — that the pathway to personal and intellectual development requires active participation and continuous reflection. This purpose has, in turn, come to define our community.
Class of 2001, Dean of the College, Associate Professor of Engineering and Physics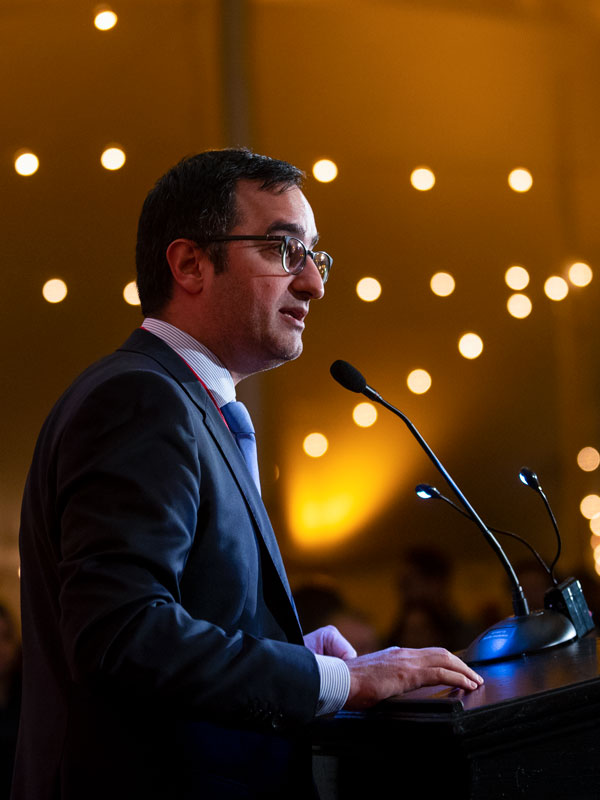 Julia Kiely
Class of 2020, Materials Chemistry
The Open Curriculum gives you true ownership of what you have learned, not because someone said you should learn it, but because you yourself considered why you should. Having to sit with yourself and decide what it is that you're going to choose, out of all the opportunities Brown presents — that instills a kind of tenacity and resilience that is really critical in our ever-changing world. It's something that sticks with you for life.
Class of 1993, Director of the Curricular Resource Center
Edward Steinfeld
Director of the Watson Institute for International and Public Affairs, Professor of Political Science and International and Public Affairs
On any given day, I may be working to help an engineer, or an anthropologist, or a physician-scientist, or a law professor. That means I get to be a perpetual student... . The Open Curriculum gave me the confidence to trust I can learn whatever I need in order to be successful in any job.
Class of 1991, Vice President for Research and Technology Management at Case Western Reserve University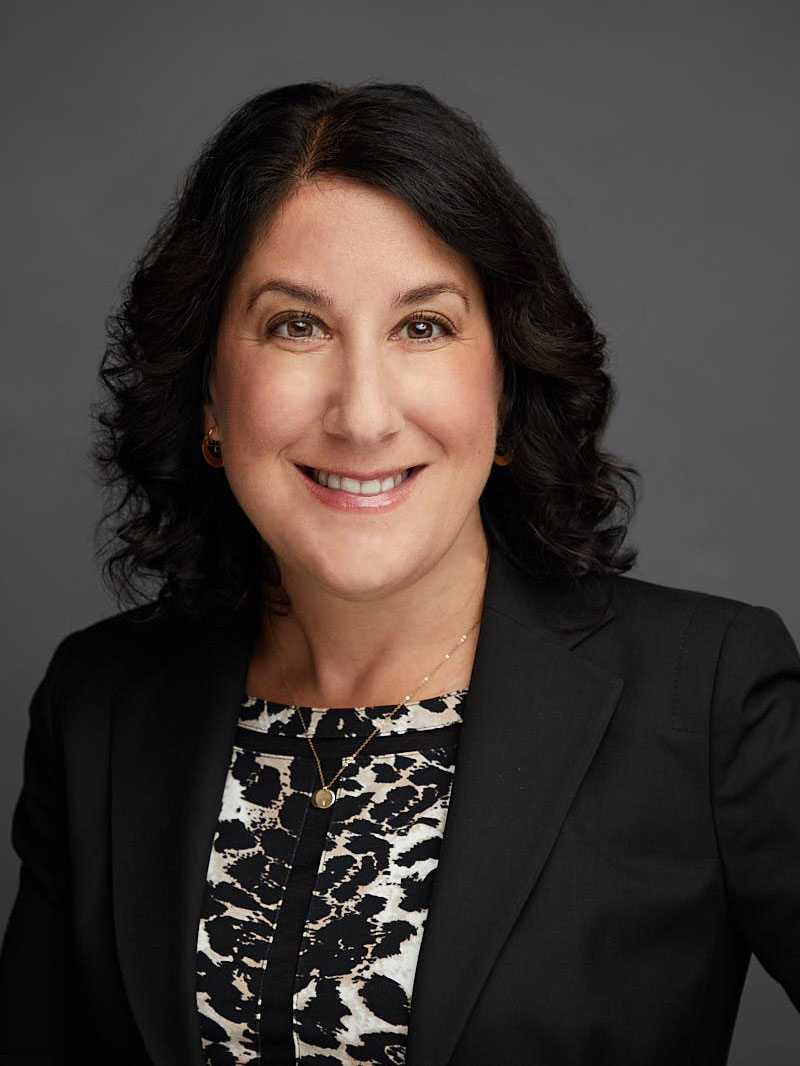 The Open Curriculum has been a tool for me to explore possibilities that I didn't even know existed — and it's given me the unique chance to re-evaluate what I want to get out of my time in college.
Class of 2020, Neuroscience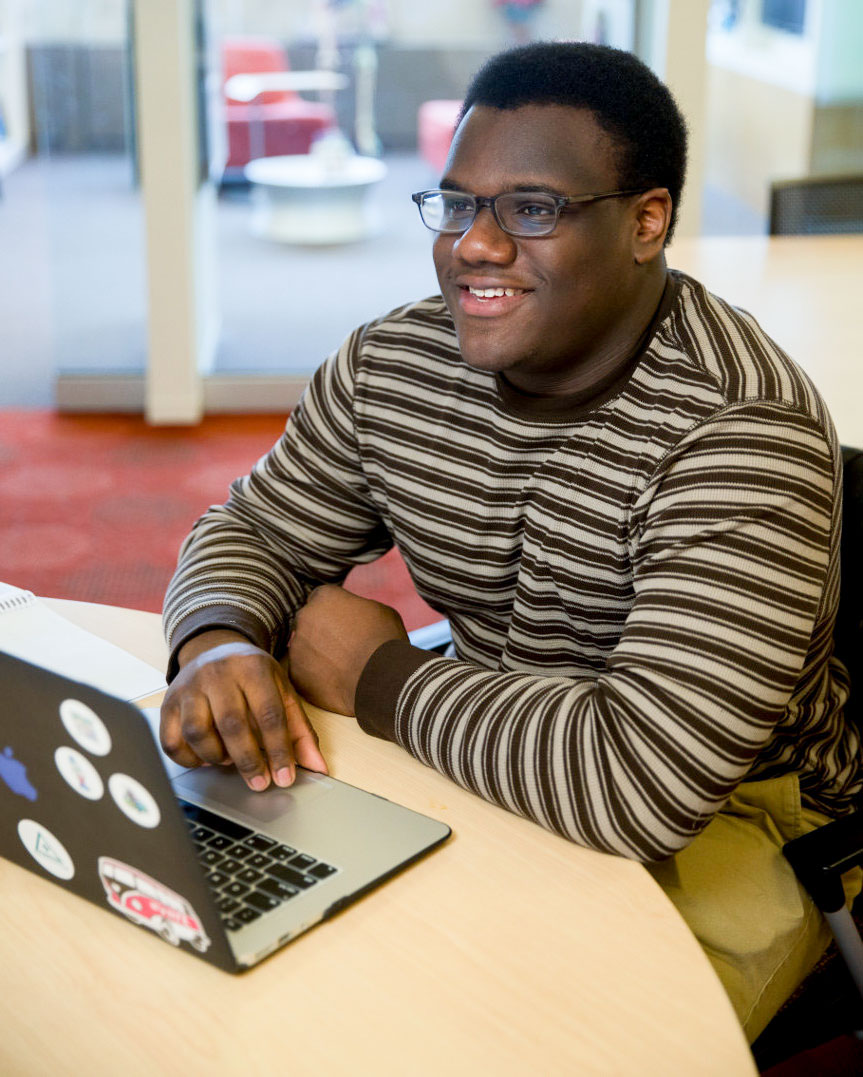 Elmo Terry Morgan
Class of 1974, Associate Professor of Africana Studies and Theatre Arts and Performance Studies
Because students can take classes that are truly interesting to them, and not just in subjects they've always been good at, classes at Brown are much more diverse. This means that no matter what you're learning, you're not just doing it with like-minded people. The Open Curriculum makes it so that every class at Brown, no matter the topic, offers so many different perspectives.
Class of 2019, Neuroscience, Archaeology and the Ancient World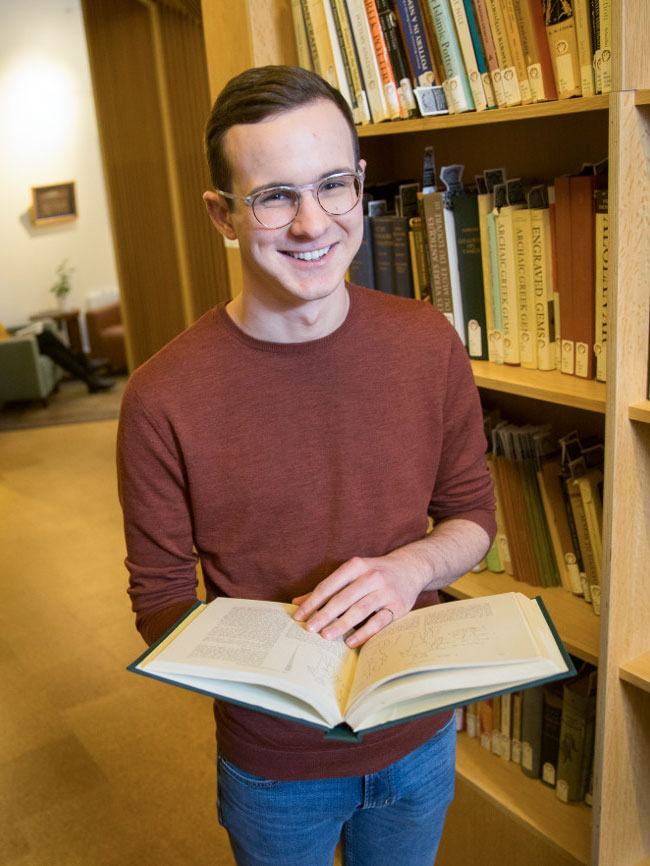 In 1969, Brown students and faculty envisioned a university where students could enjoy the freedom to take intellectual risks and mix ideas in deliberate and interesting ways of their own making. Today, Brown's academic excellence is rooted in its Open Curriculum. In the year ahead, we will celebrate the legacy of those who propelled its creation and explore new ways in which Brown's innovative education can continue to prepare graduates for successful, high-impact lives and careers.
Brown University President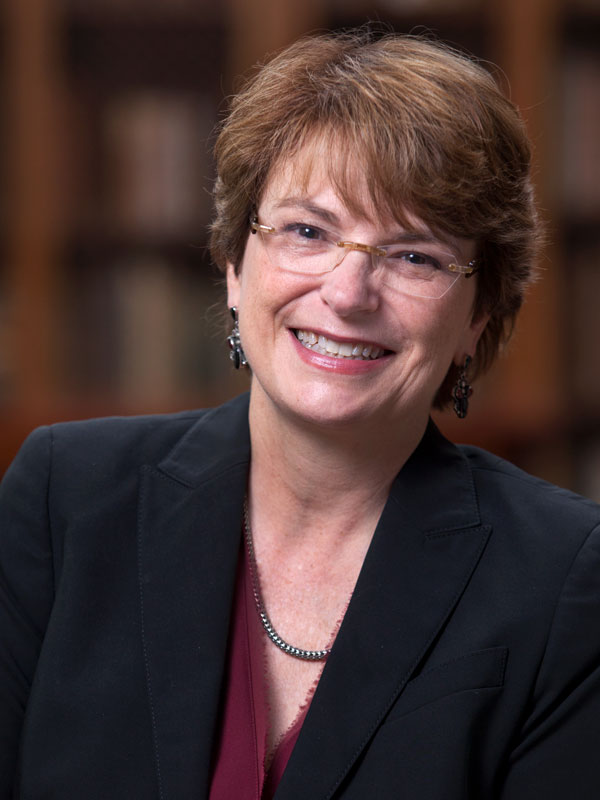 Kenneth Miller
Class of 1970, Professor of Biology
Those who founded the "new" Brown Curriculum intended to encourage students to take responsibility for their own educations, to be independent thinkers who acquainted themselves with many different disciplines not because they were required to do so but because they chose to do so, and to celebrate those who questioned the established wisdom in areas where they chose to focus. We designed the curriculum to allow students and faculty alike to break down the barriers of traditional academic disciplines and create new interdisciplinary fields of knowledge. We recognized that human knowledge was exploding and that it was more important to teach students different modes of thought and learning so that they could explore new knowledge throughout their lives, not just to fill their heads with selected bits of existing knowledge. Most of all, the framers of the Brown curriculum recognized that Brown should promote fundamental, enduring values that emphasize the importance of every human life; provide equal opportunity to people from diverse backgrounds; promote individual freedom; value the fearless pursuit of knowledge; and encourage diversity of opinions. These values should endure across generations. However, the framers of the Brown curriculum also recognized that humanity advances when each new generation challenges the knowledge of the past generation, thinks in new ways, breaks new ground and challenges the authority of accepted wisdom in whatever professional pursuit one undertakes. We wanted Brown to help create future leaders who retain fundamental human values throughout their lives but who are rebellious thinkers in whatever they do. Those of us who helped frame the "new" Brown curriculum had ideas. Thanks to the many student, faculty, administration and alumni leaders who came after us, Brown has been largely successful in fulfilling these intentions over the past 50 years, and there are tens of thousands of Brown graduates in leadership roles in the sciences, the arts, media, business and in governmental institutions around the world who are living the values, challenging established authority and advancing human knowledge and accomplishment as a result.
Class of 1969, Student Co-author of the Magaziner-Maxwell Report
Gio Santiago
Class of 2019, History and Ethnic Studies
The Open Curriculum is a journey. You need to bring your compass. You need to bring your map. You need to do some bushwhacking because there aren't any trails. The Brown education is about you making your own trails.
Class of 1986, Senior Managing Director, Evercore ISI
Krissia M. Rivera Perla
Class of 2015, Physician
As a University, we've managed to produce these extraordinary cohorts of free thinkers and imaginative entrepreneurs. And I think that is because of the way in which we frontload this kind of introspective questing on the part of student. They are figuring it out for themselves. It is challenging work, both imaginatively and materially.
Professor of Africana Studies and American Studies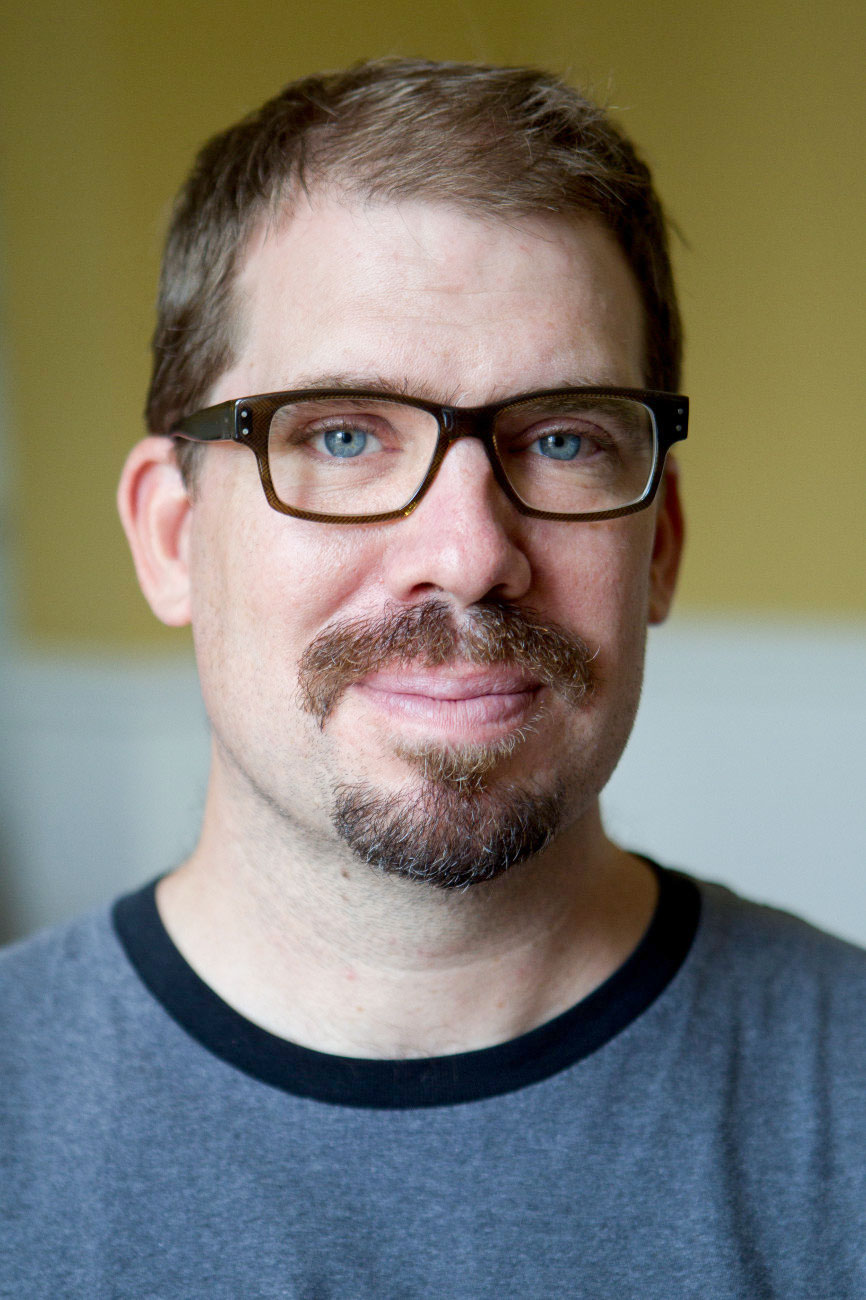 One of the greatest lessons I learned at Brown was how to learn. A lot of that was a result of the Open Curriculum. Having access to such a breadth and depth of classes and being exposed to such great thinkers and research, it really opens your eyes to all the different ways you can look at the world.
Class of 1986, President of Trason Global Realty and Hotel Management
Rawan Arar
Postdoctoral Fellow in International and Public Affairs
We don't think of students in the siloed way you might at another type of university where the only time they leave your department is to fulfill a requirement they're forced to take. This means, as faculty, we listen to each other more across departments about things like how to make STEM classes more inclusive or how to encourage students to discuss physics or math problems that at first glance seem to have only incontrovertible "right" answers.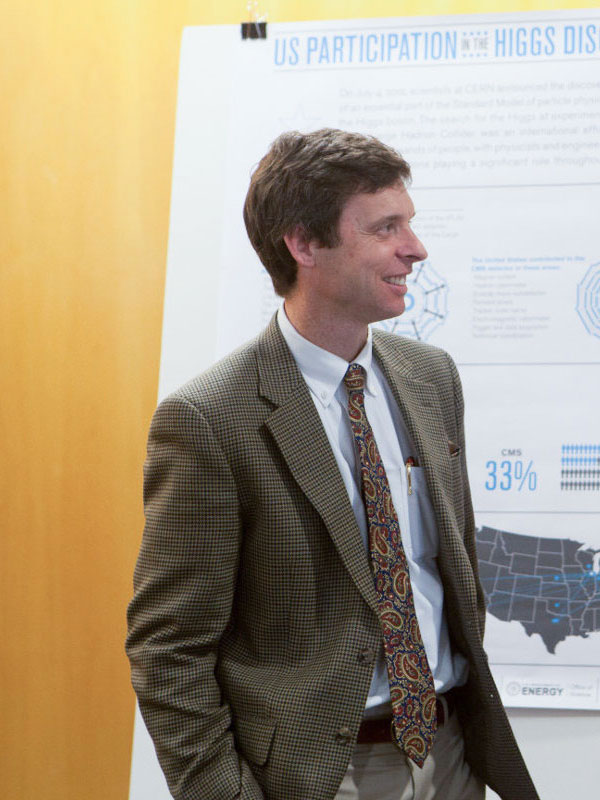 Richard Locke
Provost, Professor of Political Science and International and Public Affairs
In my classes, we have a real cross-section of students from different concentrations — social sciences and humanities, pre-med, math. I like the dynamic that gives the classes. That's what I love about the Open Curriculum: students can really dive in and learn anything they feel they need to learn.
Associate Professor of Africana Studies and History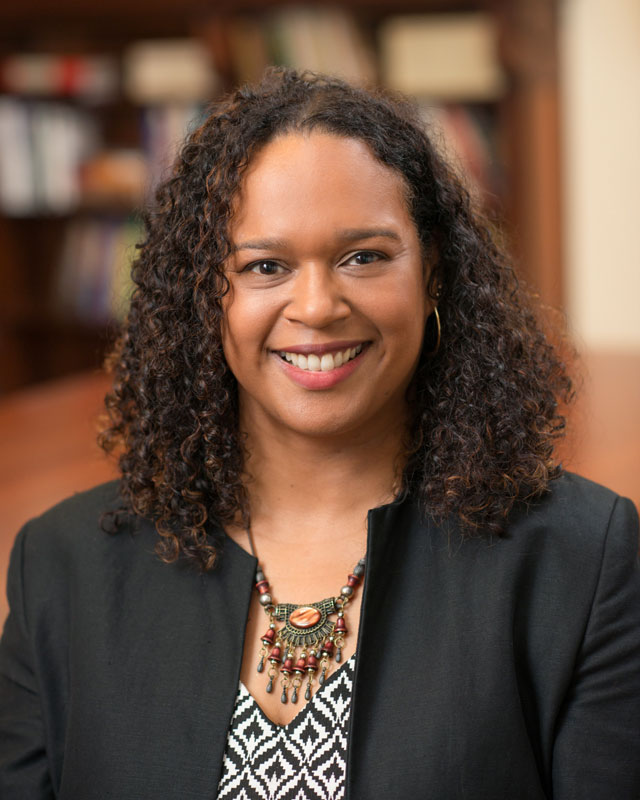 For students here, the academic freedom is liberating, because it allows them to explore the things they're truly passionate about. Talk to anyone and you will find something they're passionate about, which makes for interesting and intriguing conversations. The same is true about the faculty.
Class of 2020, Chemical Physics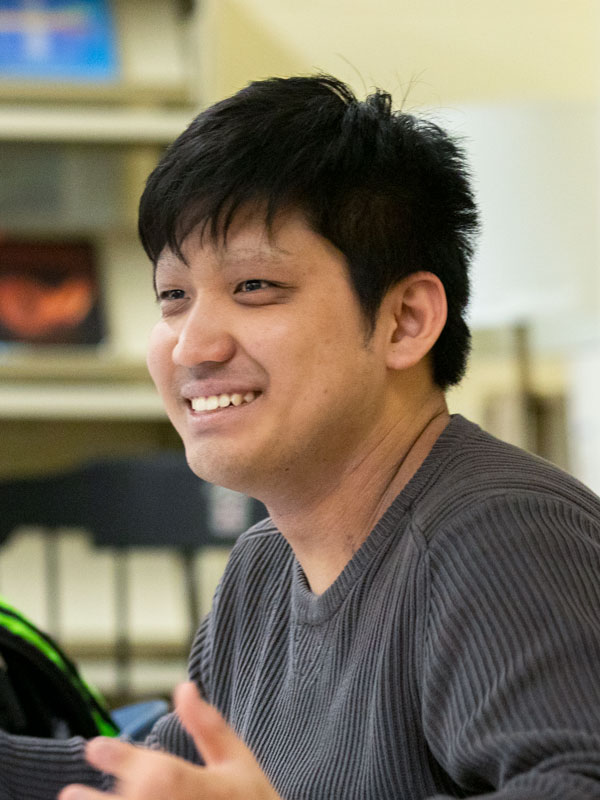 Nick Tsapakos
Class of 2013, Finance Manager, Digital Innovation Accelerator at Stanley Black & Decker
I chose Brown because I came from a pretty competitive high school, and I loved that Brown was a community of collaboration. But I also chose Brown because of the academic freedom. I knew I wanted to study science, but I didn't want that to get in the way of exploring my other interests.
Class of 2021, Biochemistry