Images appear in list views on [email protected] (on the Day, Week and All Upcoming Events tabs) and on individual event detail pages. Adding an image to your event will help users browse upcoming items and identify events they wish to attend.
You can add images to an event or reuse images from previous events. Click the "Add/change images" square [+] or drag an image from your computer onto that square to add a photo to your event.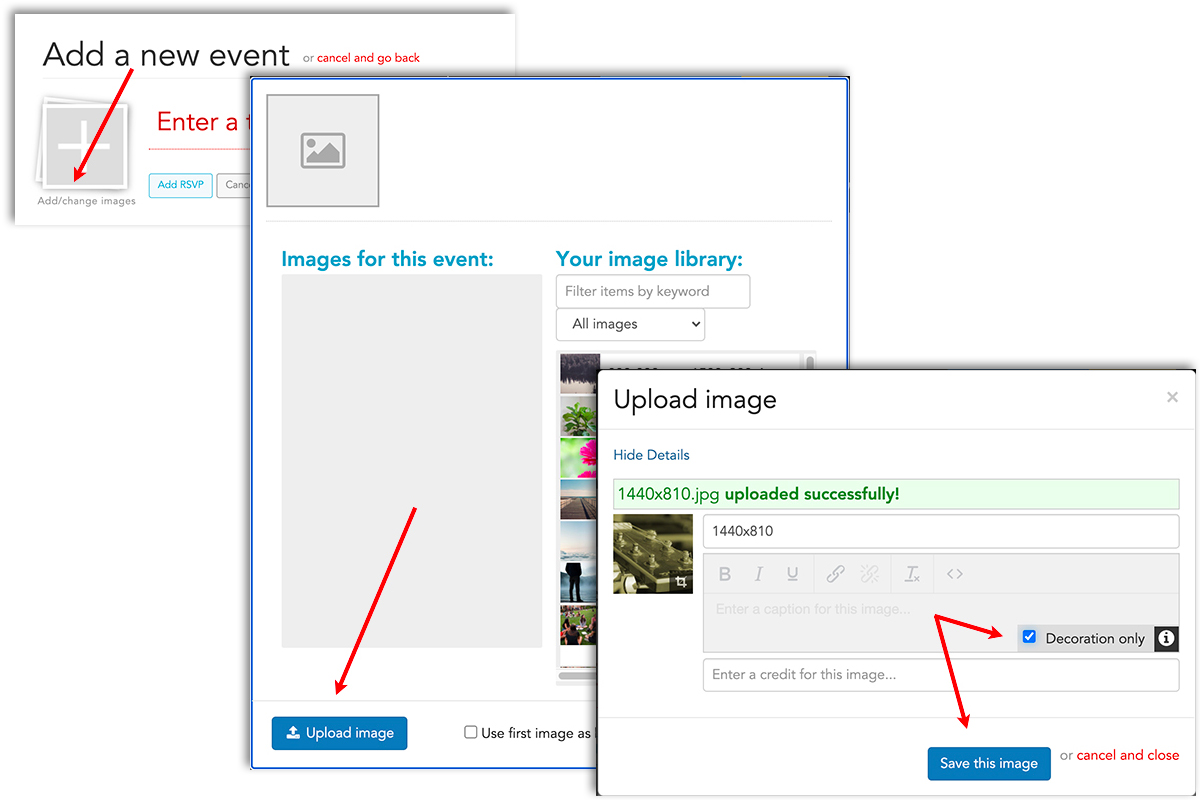 To meet accessibility standards, be sure to enter a caption for all images, unless the image is only for decoration.

When necessary, enter the credit information for the image.

The maximum file upload size is 10MB.
Crop the Thumbnail
To set the crop for the thumbnail that shows in the calendar in Day and Week views, click the crop symbol in the upper left corner of the window.
You can also use saved images from a prior event by clicking on the image in "Your image library." You can edit the caption and change the crop for the thumbnail.