[email protected] includes a system-wide list of locations and tags, however, event editors can create sets of locations and tags specific to their calendar.
Saving tags and locations specifically for your calendar will simplify event entry, and it will ensure your event data is uniform.
Tags

When you enter a tag that does not appear on the system-wide list, the new tag is automatically saved. It will be available the next time you add or edit an event.
When you click "Show all tags" the new tag will appear.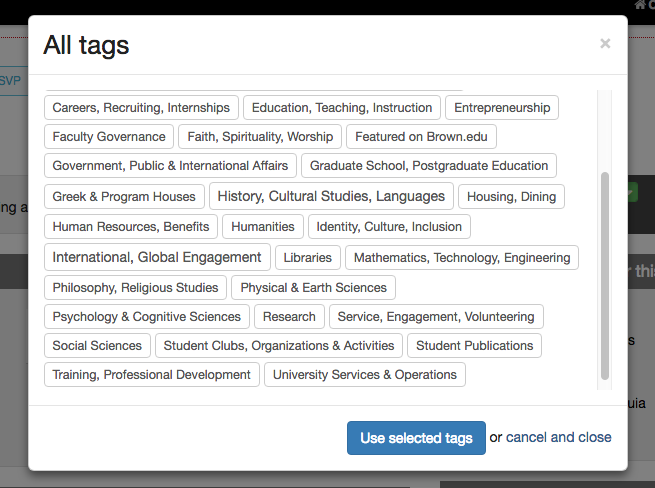 Locations

Unlike tags, locations are not automatically saved—instead, you must click the checkbox next to "Save location." When you add your next event, the new location will be included in the list when you click the "Show all locations" button.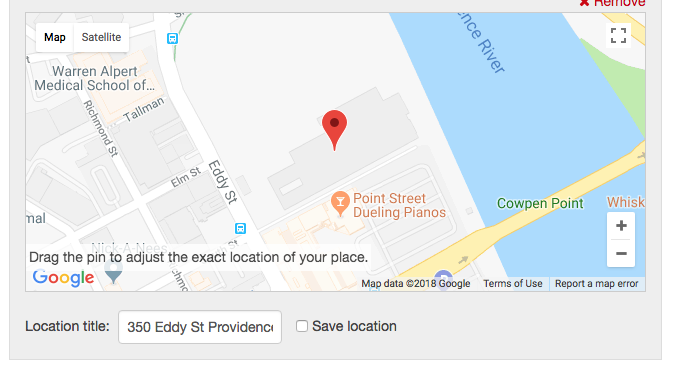 It's best practice to use the system-wide location whenever the event location is available in the pre-populated list. Calendar-specific locations are ideal for individual buildings, rooms or other frequent meeting locations that do not appear on the system-wide list.