Event locations can include an embedded map. Embedding a map will help users easily identify the location of your event.
When you select a building from the defined list of available locations, [email protected] will automatically embed a Google map for your event. The corresponding link to the Brown Campus Map will also appear on the event detail page.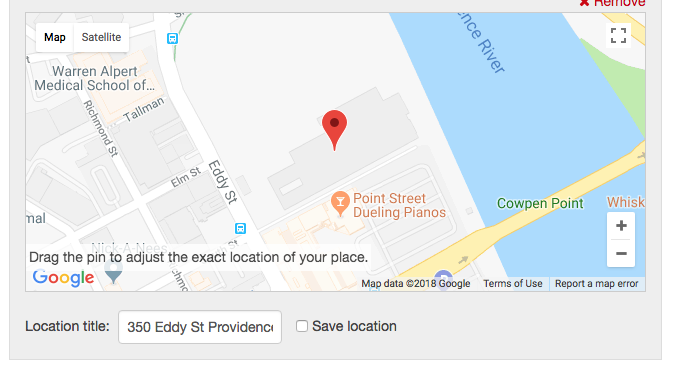 If you chose a building from the "Show all locations" list, a map will appear.
If the location of your event does not appear in the defined list of locations, you can still embed a Google map. To add a Google map to your event, click the "Add new location" checkbox, enter an address and click the "Add" button. If you simply enter an address in the "Event location" field the map and link will not appear — you must check "Add new location."
To add the new location for reuse in future events click the "Save location" checkbox.