When you log in to [email protected], you are taken to the Dashboard view. To see the list of the upcoming events for your default calendar group, click the "Your Events" tab.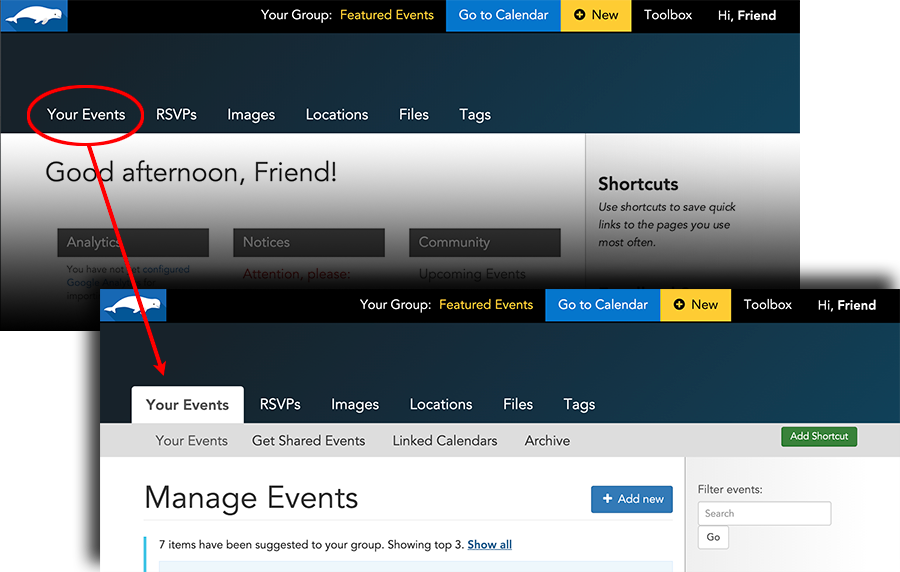 To edit an event, click the event title to enter the edit screen.
To cancel an event, edit the event and click the "Cancel Event" button. The event will continue to appear on [email protected], with "CANCELED" in front of the event title. 
To delete an event, edit the event and select "Delete event." Deleting events is appropriate when there was an error or mistake in the event-creation process. If the event is canceled, use the cancel function so users know the event is no longer taking place.