Celebrate Rhode Island's Archaeology Month with the Haffenreffer Museum of Anthropology! Inspired by 2020's centennial commemoration of the 19th Amendment, we're highlighting the work of women archaeologists and anthropologists affiliated with the Museum. 
Annalisa Heppner |  
(Being a Woman While)
Searching for Women in Ice Age Alaska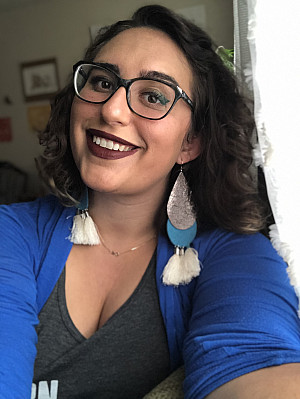 Weaving together stories from Alaskan archaeology, feminist archaeological theory, and research on the osseous tools from the Broken Mammoth Pleistocene site in Interior Alaska, this discussion highlights how personal experiences can shape the course of archaeological exploration. 
Annalisa Heppner, MA is the Project Manager for the Circumpolar Laboratory Inventory Project at the HMA. She received her undergraduate degree from the University of Tennessee and her master's degree from the University of Alaska Anchorage. She has been an archaeologist for over a decade, with experience all over the USA, but especially in Alaska and the Pacific Northwest. Ms. Heppner is passionate about the role of Indigenous people in archaeology and museum management. Her areas of interest within archaeology include Indigenous archaeology, Feminist archaeology, story-telling as archaeological interpretation, and Decolonial practice in fieldwork and museums.
This event is free and open to the public. Supported by generous donors to Friends of the Haffenreffer Museum.