Celebrate Rhode Island's Archaeology Month with the Haffenreffer Museum of Anthropology! Inspired by 2020's centennial commemoration of the 19th Amendment, we're highlighting the work of women archaeologists and anthropologists affiliated with the Museum.
Dr. Michèle Hayeur Smith | Women, Cloth, Looms, and Power in the Viking North Atlantic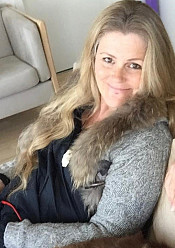 When cloth became the basic unit of currency in the medieval Icelandic economy, women–the sole weavers in Norse society–found themselves literally weaving money on their warp-weighted looms. Using experimental archaeology, Dr. Michele Hayeur Smith will discuss how cloth became currency in the Viking North Atlantic and will demonstrate weaving on a Neolithic-style loom.
This event is free and open to the public. Supported by generous donors to Friends of the Haffenreffer Museum.